G8's warning to North Korea
G8 foreign ministers meeting in London have urged North Korea to refrain from any more provocative acts.
The Syrian Air Force has carried out indiscriminate and deliberate air strikes against civilians, Human Rights Watch warned.
The organisation said it documented 59 unlawful attacks in northern Syria, based on visits to 50 sites and interviews with witnesses and victims.
It said that according to a network of local Syrian activists, air strikes have killed more than 4,300 civilians across the country since July 2012.
In village after village, we found a civilian population terrified by their country's own air force. These illegal air strikes killed and injured many civilians and sowed a path of destruction, fear, and displacement.
– Ole Solvang, Human Rights Watch emergencies researcher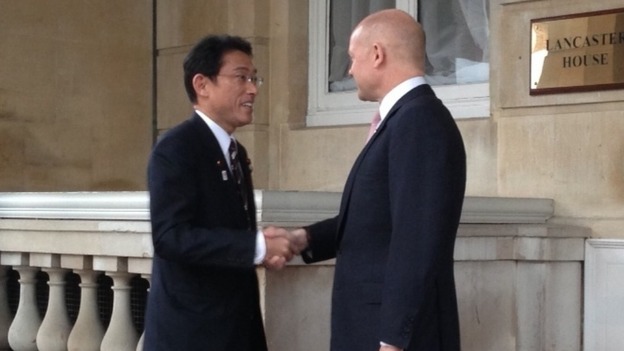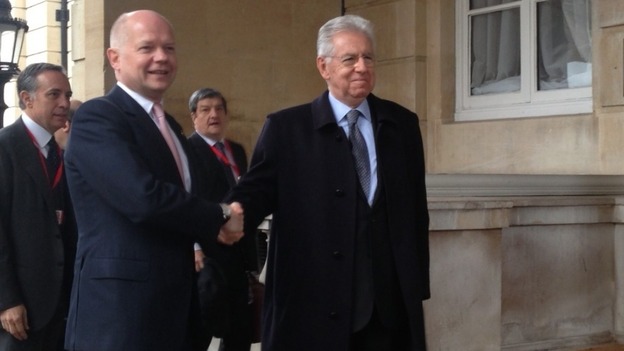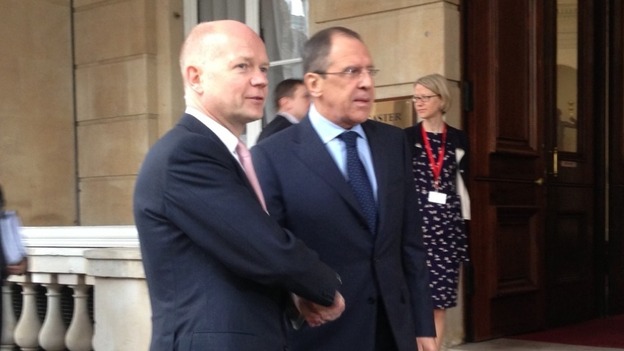 Advertisement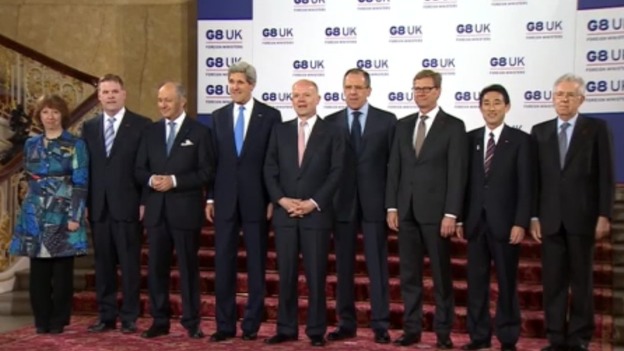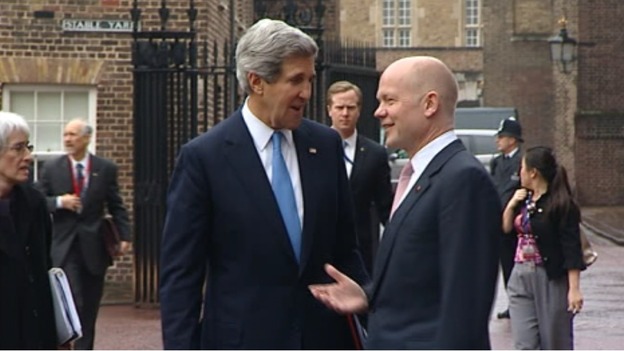 Foreign Secretary William Hague greets US Secretary of State John Kerry as he arrives for G8 talks, where Syria and North Korea are set to be high on the agenda.
Foreign ministers from the G8 are holding talks in London today with crises in Syria and Korea set to be high on the agenda.
William Hague is hosting counterparts from the US, Canada, France, Germany, Italy, Japan and Russia.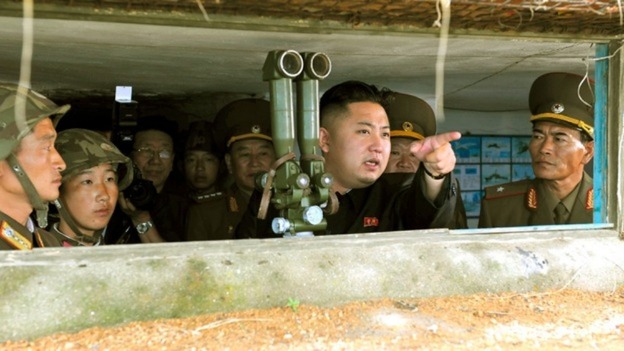 The meeting comes amid fears that tensions between North Korea and South Korea could lead to a violent confrontation.
Russian foreign minister Sergei Lavrov is also expected to come under pressure over Moscow's support for Bashar Assad's regime in Syria.
Other topics covered are likely to include Iran's nuclear ambitions.
The discussions are laying the foundations for the full G8 summit due to take place in Northern Ireland in June.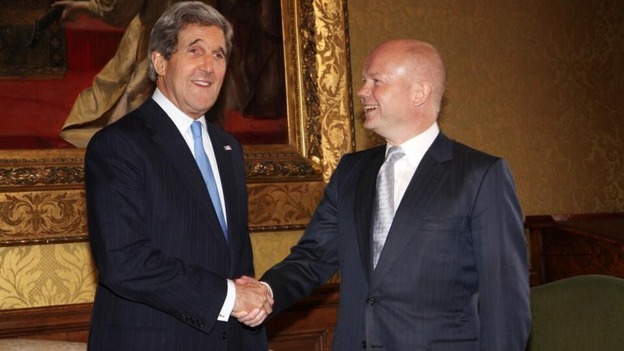 Foreign Secretary William Hague and US Secretary of State John Kerry are lunching in London with their French counterpart Laurent Fabius and Syrian opposition figures to discuss the civil war.
Russian foreign minister Sergei Lavrov, whose country has backed President Assad, will stay away before joining up with his G8 colleagues later to discuss the issue.
There was no sign Russia will relent in its long-standing opposition to any UN Security Council move that would increase pressure on Assad.
Mr Lavrov is expected to discuss Syria with Mr Kerry in a one-on-one meeting though.
Advertisement
About to hold joint meeting with Secretary Kerry and members of Syrian opposition. Focus on creating conditions for a transition #UKG8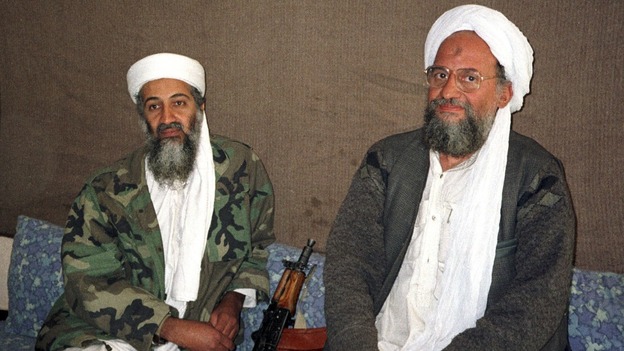 Syria's al-Nusra Front, a prominent opposition group fighting President Assad, has pledged allegiance to al-Qaeda leader Ayman al-Zawahri, according to an audio tape posted online.
Abu Mohammad al-Golani, leader of the Syrian group, said: "The sons of Nusra Front renew their pledge (of allegiance) to the Sheikh of Jihad Ayman al-Zawahri and declare obedience."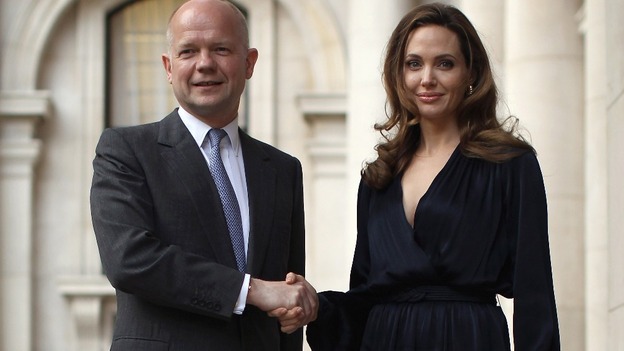 Hollywood actress Angelina Jolie will attend the G8 meeting in London tomorrow in her role as a UN envoy as part of a campaign to stop sexual violence in conflict, Foreign Secretary William Hague has told Daybreak.
The situation in Syria is set to dominate G8 talks in London today and leaders of the Syrian National Coalition will be present at the meeting, the Foreign Secretary has said.
William Hague, his French counterpart Laurent Fabius and US Secretary of State John Kerry are expected to hold talks with the civilian opposition figures.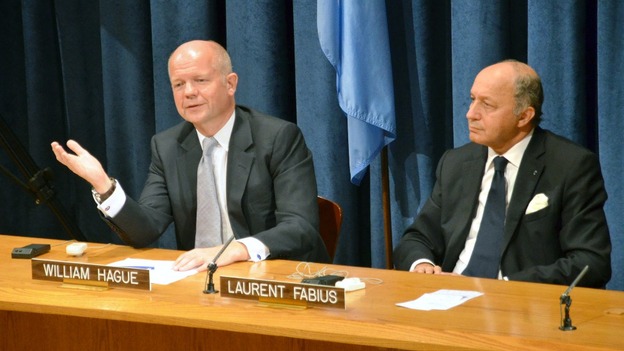 On Tuesday, Mr Hague said: "I will be joining and convening some of those meetings to discuss the urgent humanitarian needs and the urgent need for a political and diplomatic breakthrough on Syria".
"This is turning into the greatest humanitarian catastrophe of the 21st century so far, and we cannot watch this happen.
"We certainly believe that it's necessary to continue, if the situation continues to deteriorate, to increase the practical help we give to the Syrian opposition".
Load more updates
Back to top