Thatcher's coffin in Parliament
The body of Baroness Thatcher is in a chapel inside the Houses of Parliament, where a service was held for MPs, peers and parliamentary staff. Her funeral takes place today.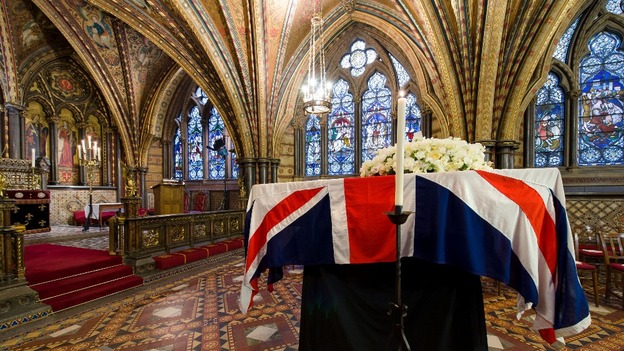 Lady Thatcher's coffin is due to be taken from Parliament by hearse to the nearby church of St Clement Danes, where it will be transferred to a King's Troop Royal Horse Artillery gun carriage.
Processional minute guns will fire at the Tower of London as the carriage heads to St Paul's.
Argentina's ambassador to London Alicia Castro has declined an invitation to attend the funeral, in a mark of continuing tension over the Falkland Islands.
Downing Street has also insisted Mr Cameron is not disappointed with Washington's decision not to send currently serving senior politicians to the funeral.
Barack Obama's official delegation will be led by George Shultz and James Baker, who both served as secretaries of state during the Thatcher era.
Former US vice-president Dick Cheney and ex-secretary of state Henry Kissinger are also due to attend in a personal capacity.
French President Francois Hollande will be represented by Elisabeth Guigou, a close adviser to Francois Mitterrand while Lady Thatcher was in office.
Read: The Order of Service for Baroness Thatcher's funeral.
Watch: Margaret Thatcher's funeral route.
Read: Lady Thatcher's funeral details.
Read: Falkland Islanders' tribute to 'the liberator'.
Read: From Clarkson to Bassey - Who was invited to the funeral?
The coffin of Baroness Thatcher, draped in the union flag, is lying in the Chapel of St Mary Undercroft tonight, below the Parliament she dominated for more than a decade.
This afternoon family members were joined by around a hundred of her closest allies and friends for a private ceremony ahead of tomorrow's ceremonial funeral at St Paul's, as Political Editor Tom Bradby reports.
Watch: Last president of apartheid South Africa tells ITV News 'Thatcher was a strong critic of apartheid'
Advertisement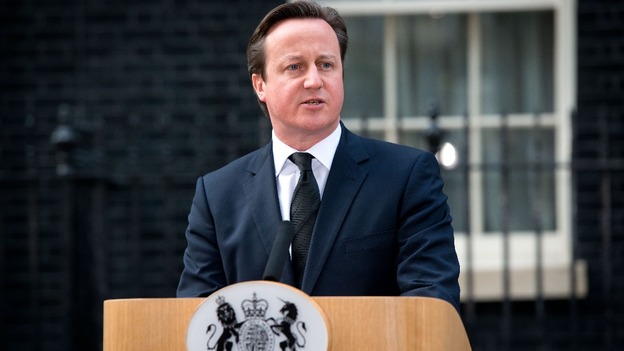 It is understood that Prime Minister David Cameron is hosting a dinner at 10 Downing Street this evening for international guests due to attend Thatcher's funeral tomorrow.
The gathering included Canadian Prime Minister Stephen Harper, former US Vice President Dick Cheney and former US Secretary of State James Baker.
Baroness Thatcher's children Sir Mark and Carol attended a short service for the former Prime Minister in the Palace of Westminster's chapel today.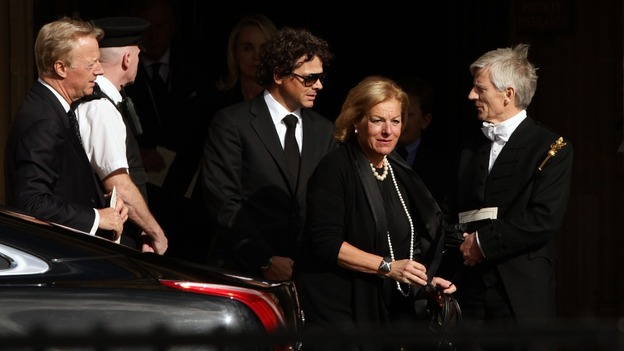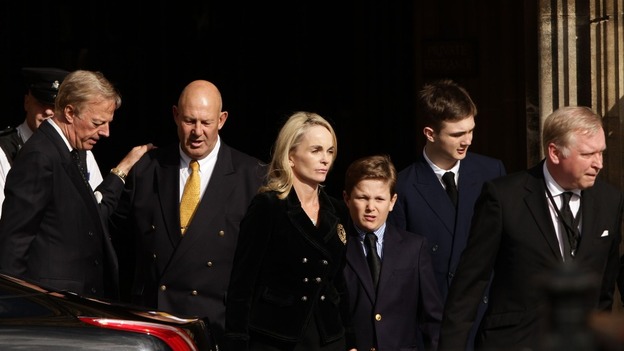 Pictures: Thatcher's coffin lies in Parliament chapel before service
Conservative MPs Conor Burns and Andrew Percy were among those who took part in a service for Lady Thatcher inside a chapel in Parliament ahead of tomorrow's funeral:
Very short, dignified, moving service to welcome Lady T's remains to the Crypt Chapel in the House of Commons. Very intimate
Attended the moving service in the crypt of the House of Commons to welcome Lady Thatcher's body. Short, intimate and dignified service.
Arch-Thatcherite Dr Liam Fox said he is disappointed that President Obama will have no-one, other than his ambassador, at Baroness Thatcher's funeral.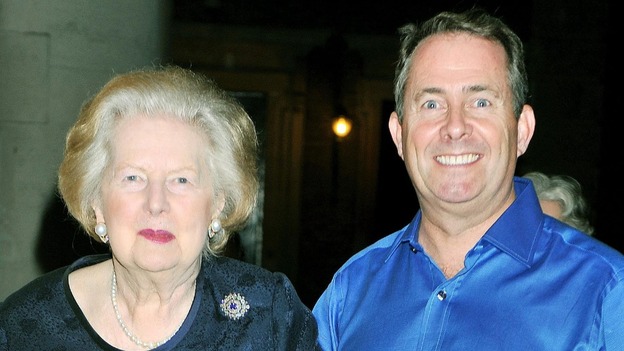 In an interview with me this afternoon, he said: "I think a lot of people will be disappointed and surprised, given the way President Obama had praised Margaret Thatcher, no-one will be there. I find that quite sad."
Earlier, David Cameron's spokesman denied there had been any kind of snub.
He said the fact that two former US Secretaries of State, George Shultz and James Baker, were attending the funeral tomorrow was "testimony to her global stature".
It was also later revealed that ex-Secretary of State Henry Kissinger will be attending the funeral.
Read: Obama said 'America has lost a true friend' after Thatcher's death
Advertisement
The Metropolitan Police has released details of planned road closures for Baroness Thatcher's funeral tomorrow.
Met Police commander Christine Jones said the "highly experienced" force aimed to deliver a secure event.
Every operation that we deliver is based upon a thorough assessment of the potential risks, and then we plan the most effective ways to mitigate against them.

We wish to deliver our operation in a way that protects and secures, but does not intrude upon those people who wish to pay their respects.

We are hugely experienced in safely delivering high profile and ceremonial events in the Capital.
– Commander Christine Jones, MPS

On potential protests, Ms Jones said the right to demonstrate "must be upheld" but police had to balance that against the rights of those paying their respect.
Baroness Thatcher's coffin lies in a chapel in Parliament, draped in the Union flag with a message saying 'Beloved Mother - Always in our Heart'.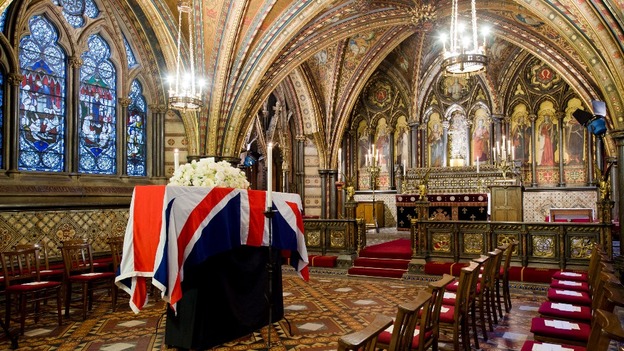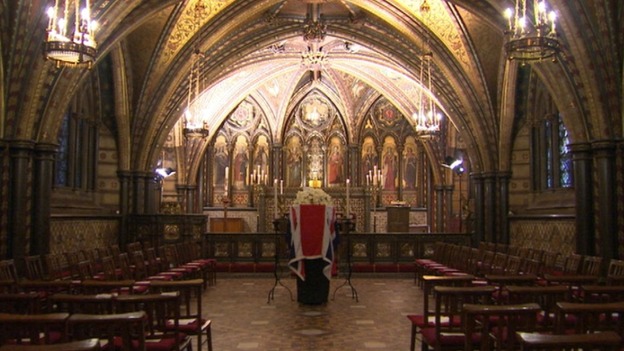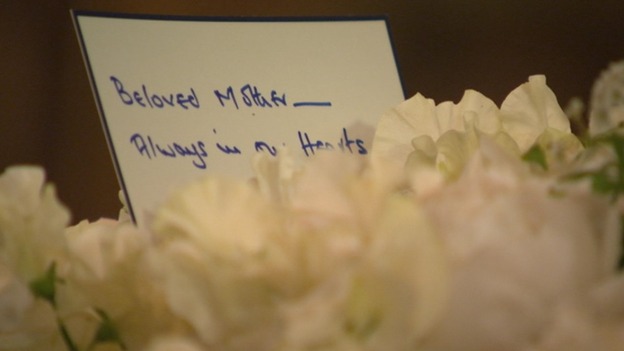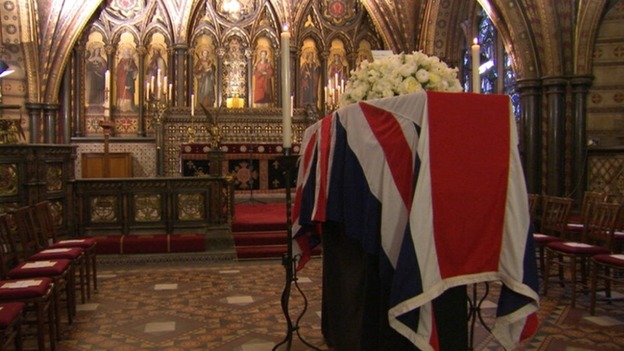 FW de Klerk, who was the last president of apartheid [South Africa]((http://www.itv.com/news/topic/south-africa), has told ITV News that Baroness Thatcher "embraced and supported" his decision to release Nelson Mandela from prison and negotiate with the African National Congress.
Mr de Klerk, who ruled between 1989 and 1994, told Political Editor Tom Bradby that Lady Thatcher was a "strong critic of apartheid" who had taken the view that Mr Mandela needed to be released "as soon as possible."
On a personal level, the former South African leader told that he had the "highest appreciation" for his friendship with Lady Thatcher.
He added that she was an "honest" and "purposeful" leader who he had "great admiration" for.
Read: The Order of Service for Baroness Thatcher's funeral
Baroness Thatcher's coffin has arrived at the Palace of Westminster where a service for MPs, peers and parliamentary staff will take place before her funeral tomorrow.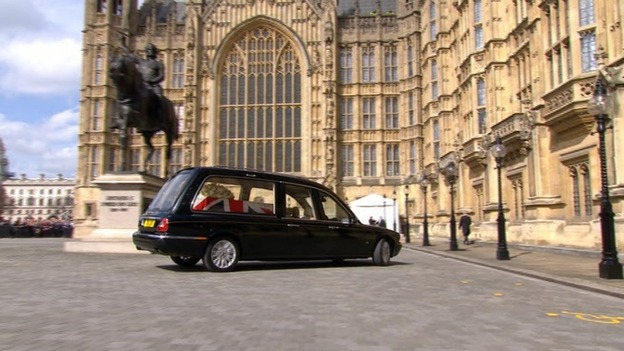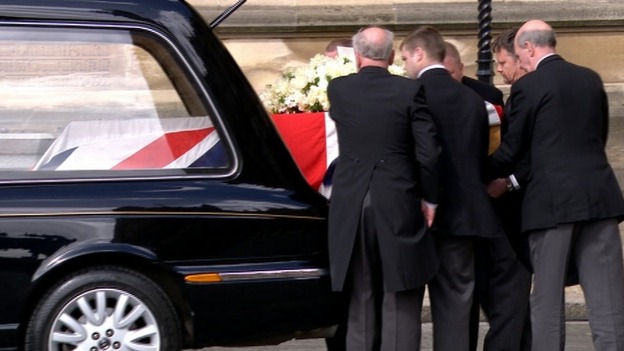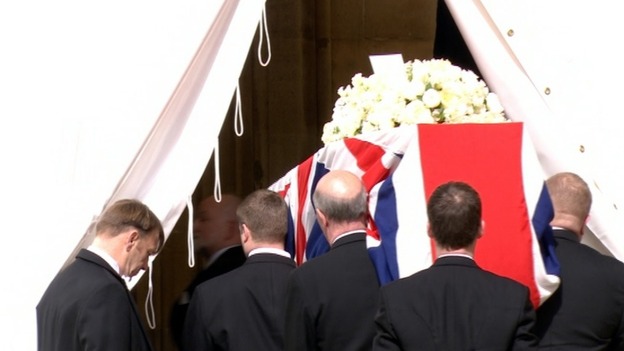 Load more updates
Back to top