The people of Venezuelan voted on whether to honour Hugo Chavez's dying wish for a long time loyalist to continue his self-styled socialist revolution or hand power to a young challenger promising business-friendly changes.
Acting President Nicolas Maduro led opposition rival Henrique Capriles in most polls heading into the vote, buoyed by Chavez's public blessing before he died from cancer last month.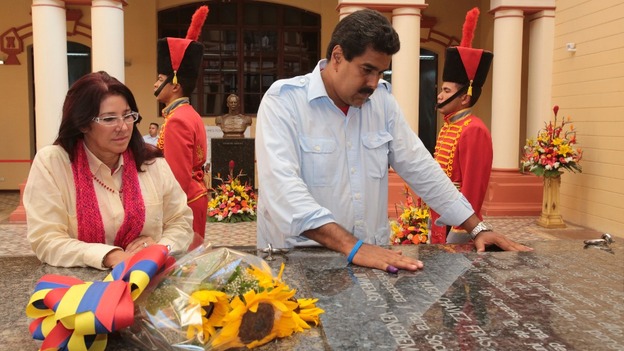 Maduro supporters mobilised voters with pre-dawn bugle calls in the rough barrios of Caracas, where Chavez is revered as a hero of the poor.
Read: Capriles alleges plan to "change" Venezuala election.
"We're going to elect Maduro president because he's following the path set by Chavez," Morelia Roa, a 58-year-old nurse, said after casting her ballot in the same working class Caracas district where Maduro voted.
Lines formed under blistering sunshine at some voting centers, but many were shorter than they were at last October's election, when an ailing Chavez beat Capriles. Then, a record 80 percent of registered voters cast ballots following an aggressive get-out-the-vote campaign by the Chavista camp.