Britain reflects on Thatcher
People across the country have been paying tributes and protesting following the funeral of Margaret Thatcher.
Meridian
We talked to students at Somerville College, Oxford. Margaret Thatcher studied there.
Meridian
Brighton's Grand Hotel, the scene of the IRA bombing that targeted Lady Thatcher and her Conservative cabinet in 1984, has been flying at half mast today as a show of respect to her funeral.
Advertisement
Calendar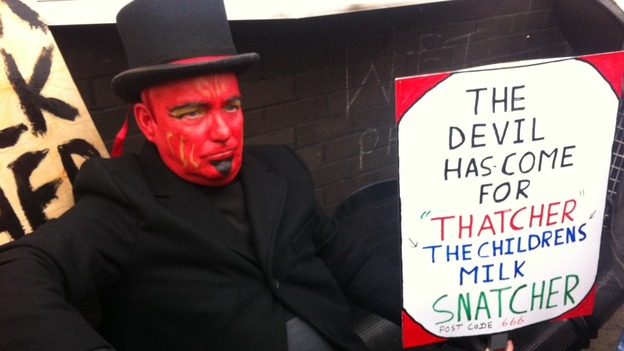 Ex miners have gathered at Goldthorpe Union Jack Working Men's Club in Barnsley to watch Margaret Thatcher's funeral. Later they will parade an effigy of the former Prime Minster in a coffin on a horse and cart through the town.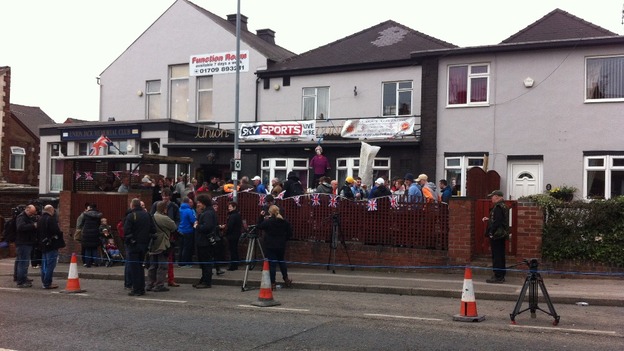 Granada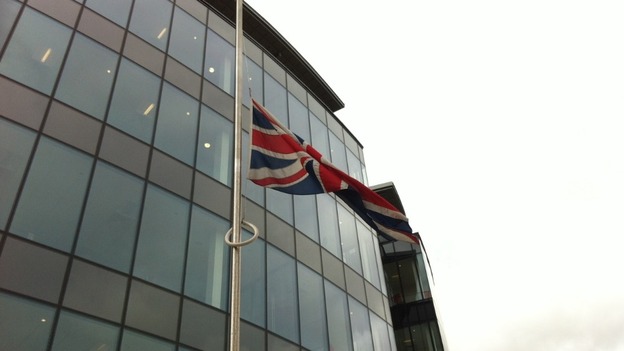 A flag flies at half-mast out of respect for Baroness Thatcher outside Cheshire West and Chester HQ in Chester.
Granada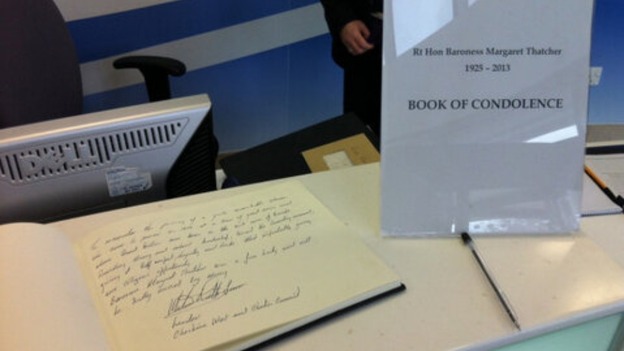 A book of condolence for Baroness Thatcher has been opened at Cheshire West & Chester Council, HQ.
In Liverpool, the city council made the decision not to show the funeral on the big screen in the town centre in Clayton Square.
We considered the potential issues and the decision was made not to screen the funeral.
– Liverpool City Council spokesperson

News from Nowhere, a radical and community bookshop in Liverpool, has sold party packs to celebrate Thatcher's funeral.

The packs contained black balloons and party poppers with the politician's face on bearing the logo: "Still Hate Thatcher".
We only had about four or five boxes but we sold out in two days. We thought we would get them because there is such a lot of anti-Thatcher sentiment in the city. The people here just don't identify with the reverence that's going on because she did divide a lot of communities and we are just kind of showing the other side of that.
– Julie Callaghan, News from Nowhere

Ms Callaghan added that T-shirts and mugs bearing the slogan "I wanted to go to Margaret Thatcher's state funeral years ago" had been selling well "even before she died".
Advertisement
Border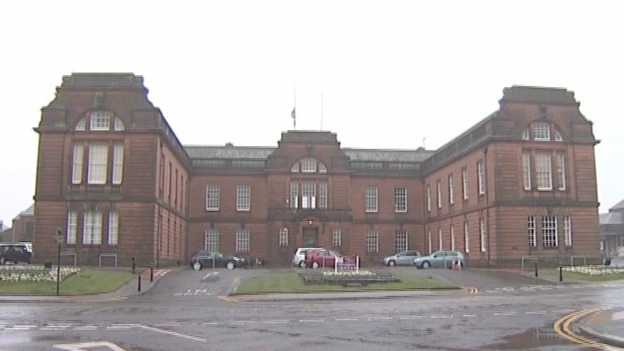 Dumfries and Galloway Council have lowered the flag to half mast, in recognition of Margaret Thatcher's funeral.
West Country (W)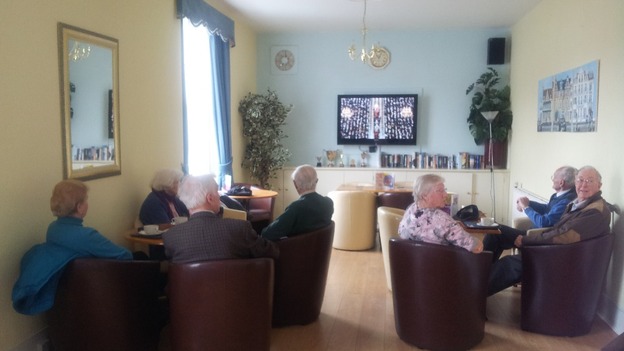 West Country (E)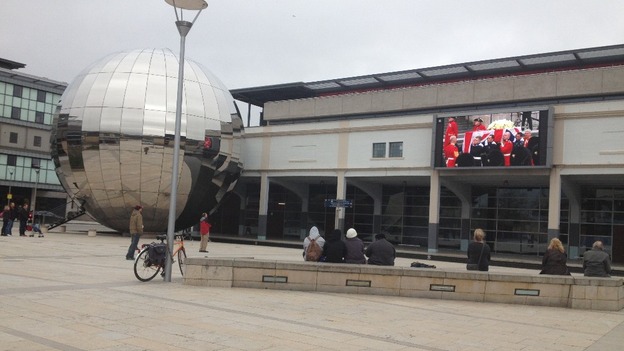 Around 10 people turned out to watch Margaret Thatcher's funeral on the big screen at Millennium Square in Bristol.
See ITV's national live coverage here.
Tyne Tees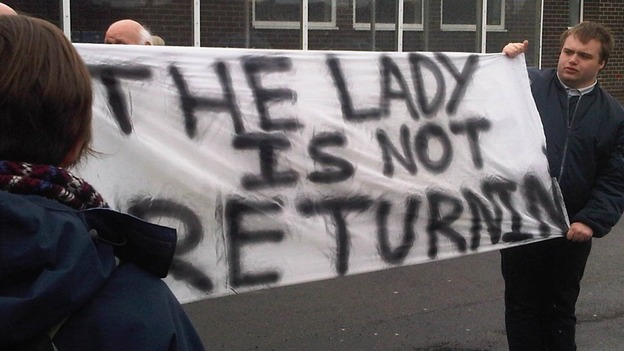 Load more updates
Back to top