A Pakistani court ordered the arrest of former president Pervez Musharraf over his showdown with the judiciary in 2007 when he was still in power, one of his aides told Reuters.
Election officials had barred Musharraf from running for the National Assembly earlier this week, effectively derailing his attempts to regain a place in politics by standing at the polls.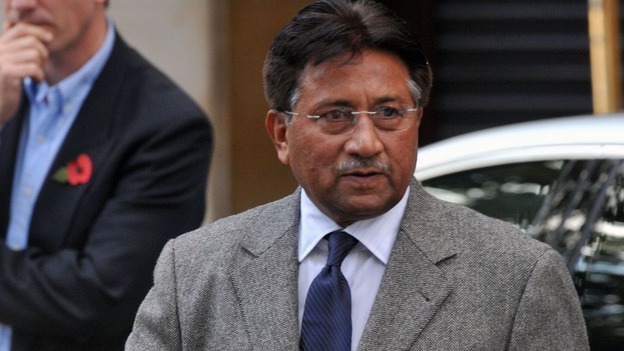 Read more: Pakistan court orders arrest of former president Musharraf
"Islamabad High Court has cancelled Musharraf's bail and ordered his arrest in the judges' detention case today," Mohammad Amjad, secretary-general of Musharraf's All Pakistan Muslim League party, told Reuters.
Islamabad High Court ordered Musharraf be detained in connection with allegations that he committed treason when he sacked senior judges and declared emergency rule as he struggled to hold on to power. Critics said he acted unconstitutionally.
Police made no immediate move to enforce the arrest order and Musharraf left the court flanked by his personal bodyguards.