China quake death toll rises
The number of those killed in a 7 magnitude earthquake in China on Saturday has surpassed 200. More than 11,000 people have been injured.
Earthquake survivors in south west China's Sichuan province are in urgent need of drinking water, said state news agency Xinhua.
Sichuan Red Cross estimated that drinking water in Ya'an City will run out within three days despite rescue workers' efforts in delivering supplies to quake-hit area.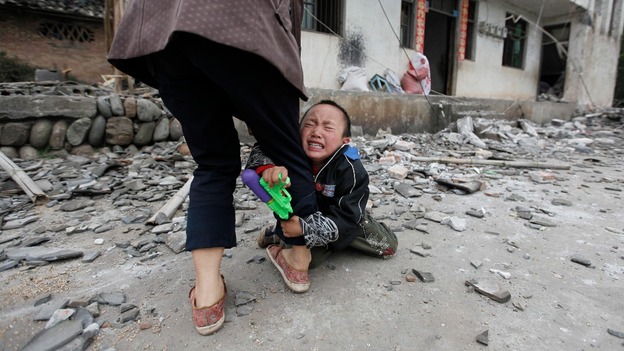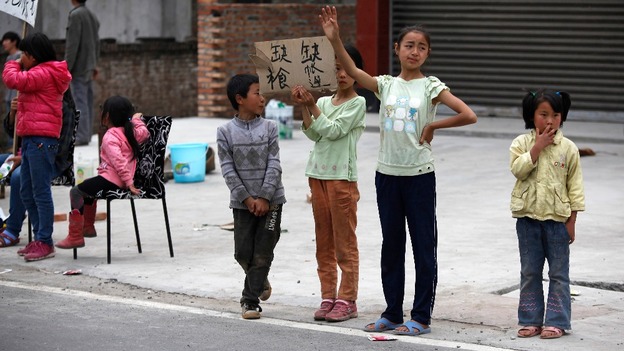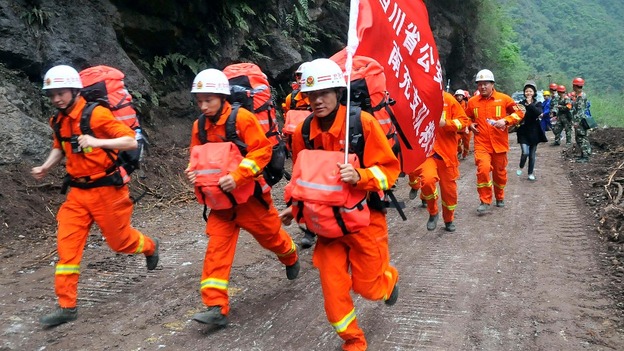 The central Chinese government has allocated 1 billion yuan (£106 million) for disaster relief to the quake zones in China's south western province of Sichuan, which killed more than 200 people, said the Ministry of Finance.
The fund will be used for rescue and relief work, the relocation of people affected by the quake, medical treatment, subsidies for the victims' families, as well as for repairing damaged public facilities, the ministry added.
Advertisement
China has thanked the international community for offering assistance following yesterday's earthquake in China's south western Sichuan province, reported to have killed more than 200 people. Foreign Ministry spokesman Qin Gang said in a statement:
The Chinese government and people are sincerely grateful to various means of assistances offered by some countries.

Considering the inconvenient traffic and telecommunications in quake zone, foreign rescue and medical teams and materials are not required now.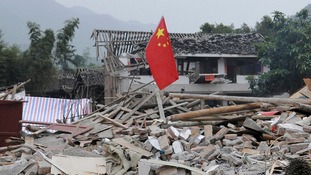 We drove through the worst affected areas, and there was damage all along the roads. This earthquake has caused devastation and despair.
Read the full story
Rescuers struggled to reach a remote corner of south western China today, as the toll of the dead and missing from the country's worst earthquake in three years climbed to 203 with more than 11,000 injured.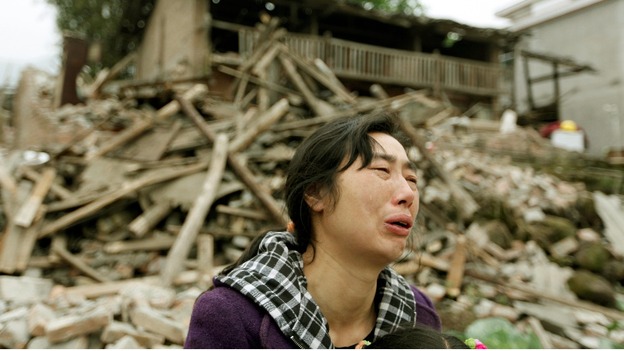 The 6.6 magnitude quake struck in Lushan county, near the city of Ya'an in the southwestern province of Sichuan.
Most of the deaths were concentrated in Lushan, a short drive up the valley from Ya'an, but rescuers' progress was hampered by the narrowness of the road and landslides, as well as government controls restricting access to avoid traffic jams.
"The Lushan county centre is getting back to normal, but the need is still considerable in terms of shelter and materials," said Kevin Xia of the International Federation of Red Cross and Red Crescent Societies.
"Supplies have had difficulty getting into the region because of the traffic jams. Most of our supplies are still on the way," Xia said.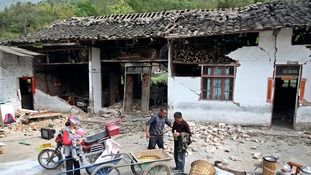 More than 100 have died and 5,700 have been injured in an earthquake in China. Many were trapped under buildings near Ya'an in Sichuan.
Read the full story
Advertisement
A total of 161 people have been killed in the 7.0 magnitude earthquake in southwest China's Sichuan Province, according to the Chinese government's seismological bureau.
A totally of 846 aftershocks have been recorded, hampering the massive rescue efforts, as China Correspondent Angus Walker reports.
International children's development organisation Plan International has said it has started it emergency response after a powerful earthquake hit China's Sichuan province.
Plan China country director Mark Leighton:
Meeting the needs of children is an urgent priority of our emergency response. There will be affected children in outlying and difficult to reach rural areas. Our emergency response team are heading to the worst-affected zones.
Foreign Secretary William Hague has offered his condolences to China, after an earthquake hit the south western province of Sichuan. Mr Hague said today:
I am saddened to hear of the tragic loss of life and destruction caused by today's earthquake in Sichuan Province in China. I offer my deepest condolences to those who have lost loved ones and to all Chinese citizens affected.

Today's events will no doubt bring back terrible memories of the catastrophic earthquake in the same province in 2008.

My thoughts are also with the Chinese authorities and the emergency services as they continue their rescue efforts. We are in contact with local authorities through our Consulate-General in Chongqing and will continue to follow the situation closely.
A total of 157 people have been killed and more than 5,700 injured after a 7.0 magnitude earthquake hit China's Sichuan province today, according to the Ministry of Civil Affairs.
Thirty-three counties in 12 cities of the province have been affected by the disaster, the ministry added.
Nearly 900 houses were damaged in nearby Yunnan province, and the quake-triggered landslides killed one in the Liuba County of Shaanxi Province.
Load more updates
Back to top