Marathon solidarity with Boston
Runners and spectators of the 33rd London Marathon turned out in force today in a show of solidarity to the victims of the Boston bomb attacks. More than 35,000 runners ran the 26.2 mile route.
International Editor Bill Neely has reflected on running the London Marathon after spending the past week in Boston reporting on the marathon bombings.
He told Sports Editor Steve Scott: "Whatever pain I feel at the minute, and everyone here, I think a lot of people were feeling at one...And part of the running community with the people of Boston."
A man has proposed to his girlfriend after they both completed today's London Marathon.
It is not known whether she said yes to the proposal.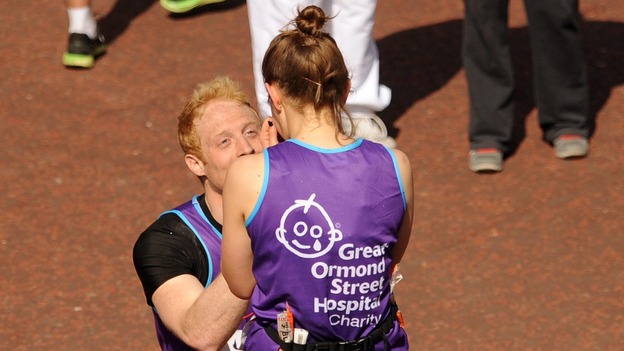 Advertisement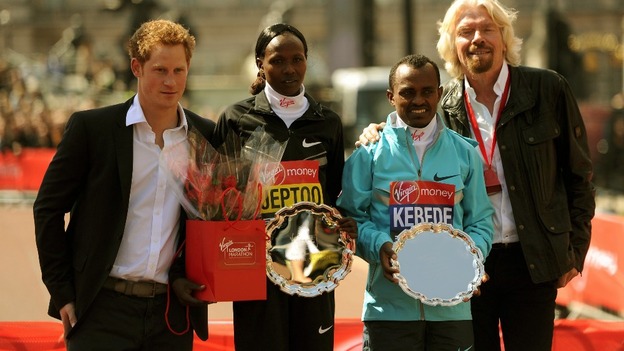 ITV News International Editor Bill Neely has completed the 2013 London Marathon in 03:16:19.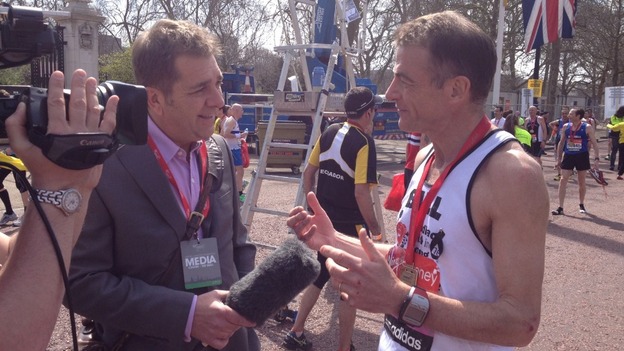 Bill returned to London yesterday after reporting on the Boston Marathon bombings.
Paralympian David Weir has described the London Marathon as "tough" after completing the race in fifth place.
Congratulations to the inspiring runners in the #LondonMarathon - a fantastic showcase for the city
Advertisement
Kentucky runner Jason Darnall, who run the Boston Marathon in 2012, wears a black ribbon in memory of those affected by the Boston bombings.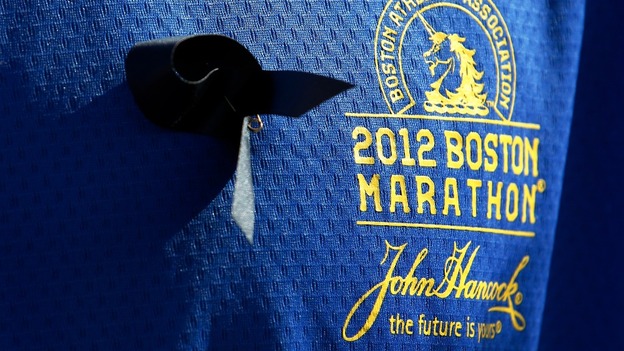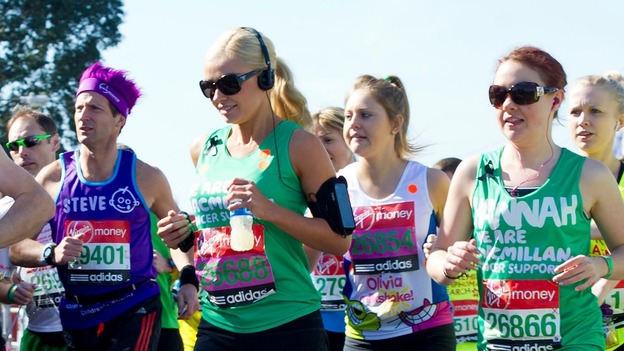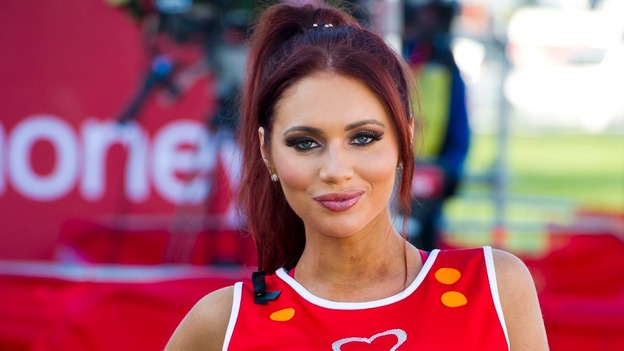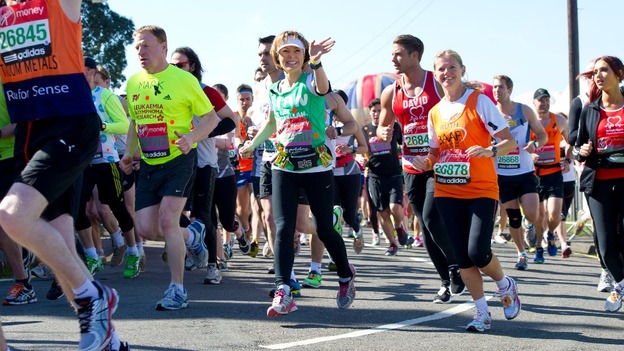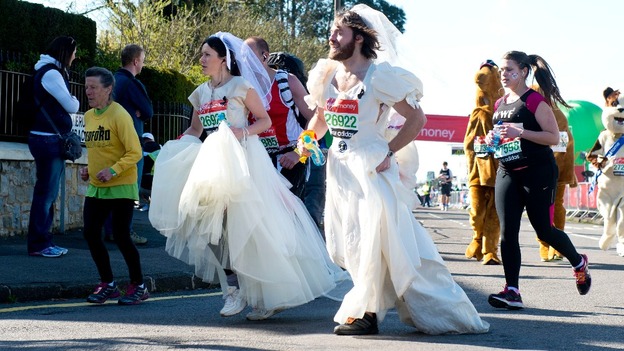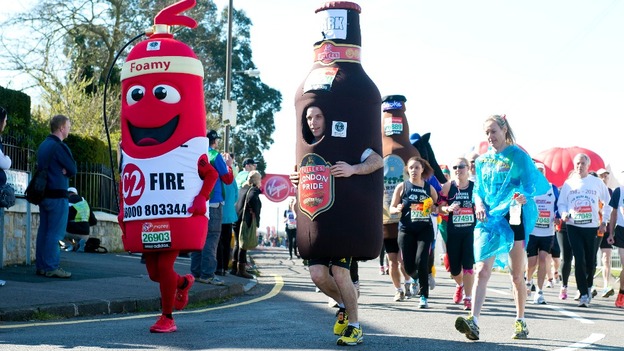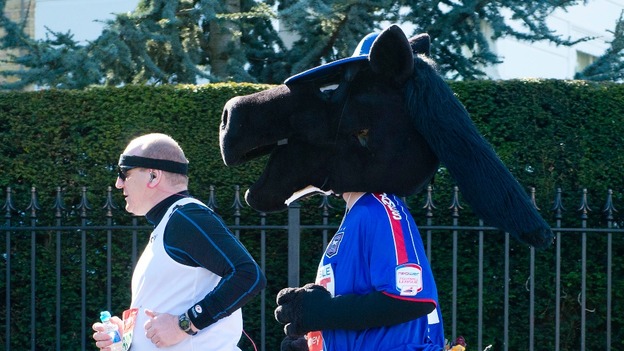 Double Olympic champion Mo Farah has promised he will run the full London Marathon next year after completing 13.1 miles today.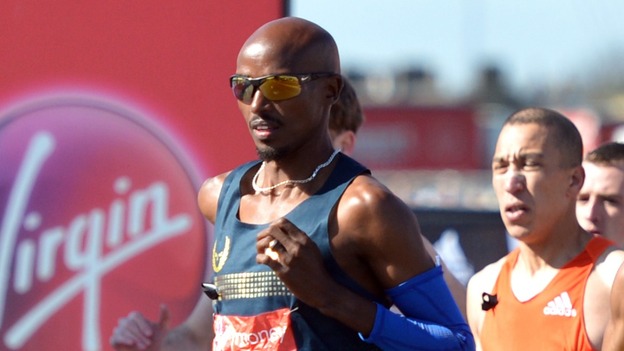 He told the BBC: "It was incredible. The atmosphere is great.
"My aim was just to learn a lot here. Next year, I'm going to come out and do the full marathon."
Load more updates
Back to top