The Duchess of Cambridge has met with adventurer and TV star Bear Grylls at the National Review of Queen's Scouts, held at Windsor Castle today.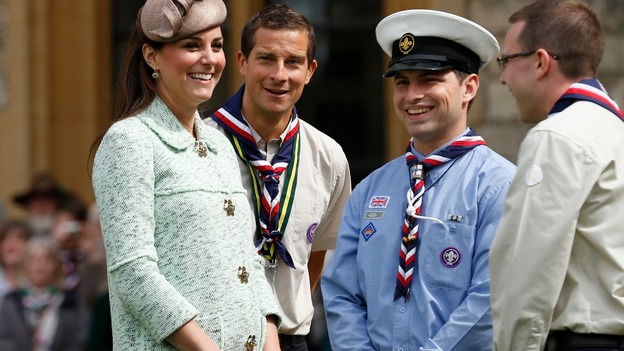 Grylls - who became the UK's youngest Chief Scout in 2009 aged 34 - said Kate was an "incredible role model" who helped show that Scouting was not just for boys.
Grylls said: "She's also such a generous volunteer and everyone is so excited to have her in the Scouting family. Many people have followed her lead and are getting involved and enjoying the adventure."