Man Utd win 20th league title
Manchester United clinched a record 20th Premier League title after a 3-0 win at home to relegation-threatened Aston Villa.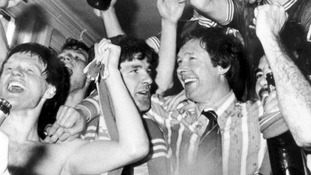 Here are five of Britain's most successful manager's greatest trophy triumphs.
Read the full story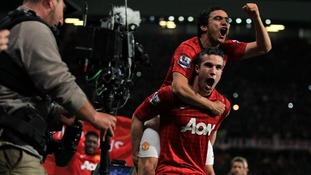 Man Utd reclaimed their Premier League crown in style on Monday night as Robin van Persie's hat-trick inspired a 3-0 win over Aston Villa.
Read the full story
Advertisement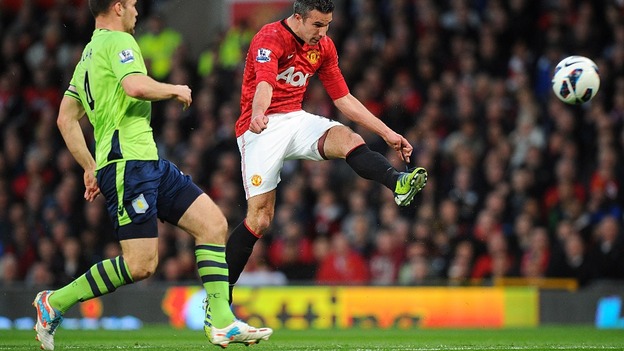 Robin Van Persie said it was a "great feeling" to win his first Premier League title.
The Dutch striker, who scored a hat-trick against Aston Villa to help secure the championship, told Sky Sports: "(I am) very happy, but it's weird, I had to wait for so long for my first title but it's a great feeling and this is a great team with fantastic players."
Last season's champions Manchester City sent their congratulations to rivals Manchester United after they won the Premier League tonight.
Congratulations to Manchester United on winning the Barclays Premier League title for 2012-13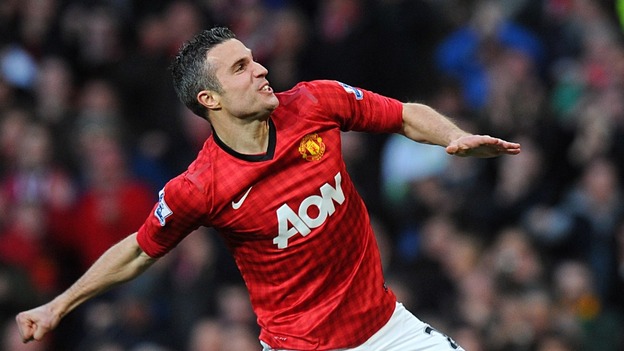 Manchester United are the Premier League champions after winning 3-0 against Aston Villa at Old Trafford.
A first half hat-trick from Robin Van Persie helped the Red Devils claim their 20th league title.
For more on Man United's Premier League win, go to ITV Football.
Back to top