'Fivefold rise' in foodbanks use
The number of people getting emergency supplies from foodbanks has risen by more than five times since 2010, according to campaigners.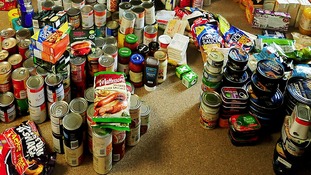 The Trussell Trust has said that over 300,000 people were given emergency handouts between 2011 and 2012, 120,000 of those children.
Read the full story
Wales
Pamela receives food from The Trussell Trust foodbanks, she says without them she would have to borrow money and it would be "chaos."
Advertisement
Oxfam's Director of UK Poverty, Chris Johnes, has warned that welfare reforms could tip even more people into food poverty:
These shocking figures show that a perfect storm of spiralling living costs, lack of decent, secure jobs and benefit changes are making it impossible for many people to feed themselves or their families.

It's clear there is a massive hole in the safety net when so many more people are being forced to rely on emergency food handouts.

We are worried this could be just the tip of the iceberg as changes to the welfare system already in the pipeline could rip apart the safety net with devastating consequences for those who rely on it.
– Chris Johnes, oxfam
People who arrive for help at foodbanks are referred by doctors, social workers, schools liaison officers or advisers at the CAB and Jobcentre Plus.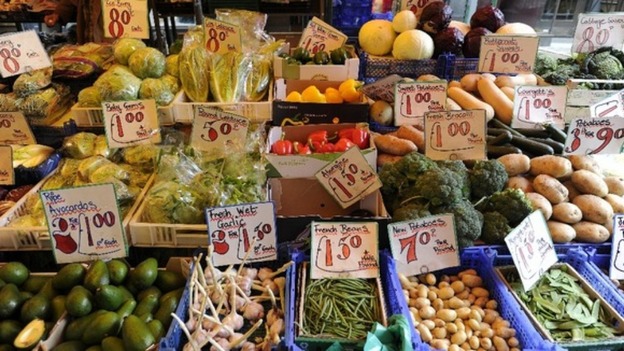 Chris Mould, the Trussell Trust 's Executive Chairman, said: "We cannot ignore the hunger on our doorstep. Politicians across the political spectrum need to recognise the real extent of UK food poverty and create fresh policies that better address its underlying causes.
"This is more important than ever as the impact of the biggest reforms to the welfare state since it began start to take effect."
The government has said that it already provides a "safety net" to benefit claimants who need help with food, adding that some of the increase seen by the Trussell Trust could be due to Job Centres referring people to their service:
The government already provides a safety net for essentials like food and housing through the benefits system and claimants can also request a benefit advance or help from their local authority where needed.

We welcome the contribution voluntary organisations including the Trussell Trust play in supporting local communities, beyond the help provided by Government. That is why Jobcentre Plus - for the first time - is now referring people to their services.
Our welfare reforms will improve the lives of some of the poorest families in our communities, with the Universal Credit simplifying the complex myriad of benefits and making three million people better off.

And by next year, we will have taken two million of the lowest earners out of paying tax altogether.
– spokesman, Department for Work and Pensions
The Trussell Trust says the number of people turning to them for help was a "wake-up call to the nation". The charity claims the impact of welfare reforms that came into force this month has already sparked an increase in numbers passing through their doors.
Of those helped over the last year 126,889 were children and most recipients were working-age families
30% of people helped were referred as a result of benefit delays
15% because of benefit changes
Overall, the charity helped nearly 100,000 more people than it had anticipated
Source: The Trussell Trust
Advertisement
There has been a big jump in the number of people relying on emergency supplies from Trussell Trust foodbanks, with a fivefold increase since the coalition Government came to power.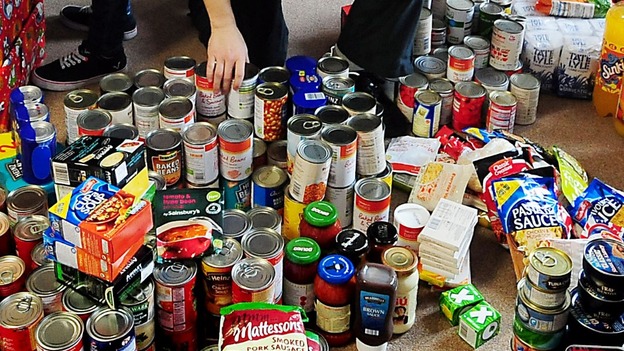 The Trussell Trust charity says in the last financial year 346,992 people received three days' worth of emergency food. That compares to 61,468 in 2010/11.
Back to top