French President Francois Hollande has condemned an attack on the French embassy in Libya as an attack on "all the countries engaged in the fight against terrorism".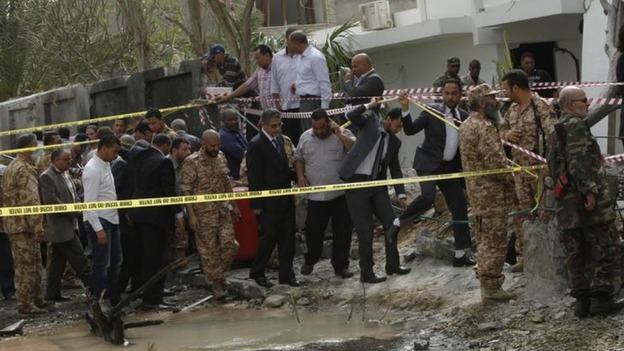 The Libyan Interior Minister Ashour Shuail has visited the site of this morning's blast as investigations begin into the cause of the explosion.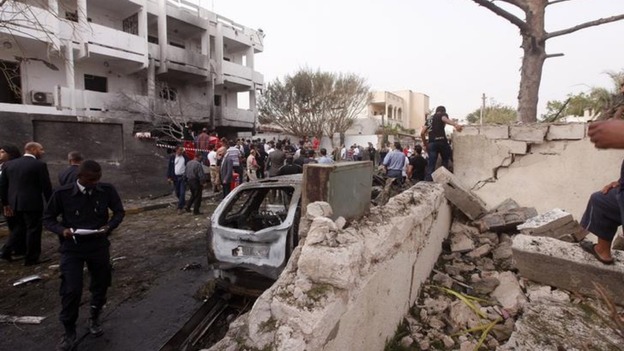 French officials have expressed concern about the stability of Libya as they believe that some rebel fighters from Mali may have settled in the country.