No 10 role for Boris' brother
David Cameron has appointed Boris Johnson's brother Jo as his head of a new Conservative parliamentary policy advisory board in a re-organisation of the party's political operation. Mr Johnson was elected as MP for Orpington, in Kent, in 2010.
by Sonia Purnell - Boris Johnson biographer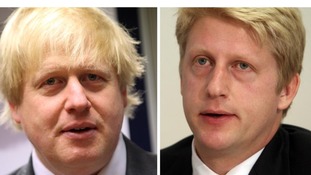 Boris and Jo Johnson share the family's trademark ultra competitiveness, but in many ways they are very different people.
Read the full story
Stanley Johnson, the father of London Mayor Boris, told ITV News he was "absolutely thrilled" that his son Jo has been added to David Cameron's team in Downing Street.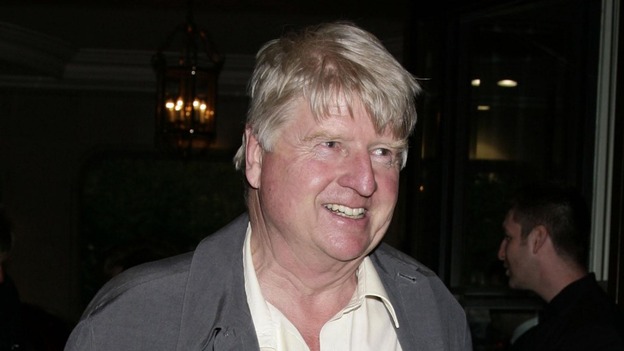 He said: "I'm absolutely thrilled at this wonderful appointment David Cameron has made, there is no doubting Jo's intelligence.
"He is delighted and I'm confident the Tories will get their act together in a big way.
"I wish my father had been alive to see this and I'll keep lobbying him to make sure the Tories stay green."
Advertisement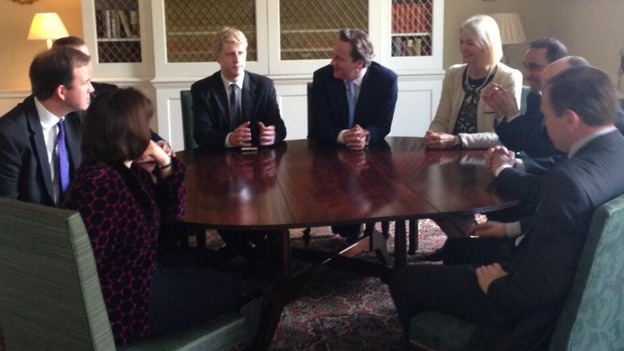 David Cameron has tweeted a picture of his new policy board, which features London Mayor Boris Johnson's younger brother Jo.
The Prime Minister's tweet said: "I've been meeting with my new policy board, made up of MPs. I told them I want more ideas to help hardworking people."
Read: Boris Johnson's brother added to David Cameron's team
Read: Boris said it is 'great there is finally a Johnson in Number 10'
The Daily Telegraph's political correspondent Peter Dominiczak has tweeted London Mayor Boris Johnson's reaction to his brother Jo heading up a Policy Unit in Downing Street.
Boris on his brother's promotion : "Great there is finally a Johnson in Number 10. Jo will be superb. Now for Rachel and Leo!"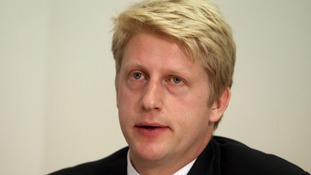 Jo Johnson will head up the Policy Unit inside Downing Street in a shake-up to inject fresh Tory thinking into Government.
Read the full story
Back to top