Harry at brain injury charity
Prince Harry has followed in his mother's footsteps when he opened the new headquarters of a brain injury charity during his visit to Nottingham.
Central
Prince Harry has turned his hand to being a newsreader during a visit to the Confetti Institute of Creative Technologies in Nottingham.
He is not the first royal to try presenting, his father the Prince of Wales tried weather presenting last year:
Advertisement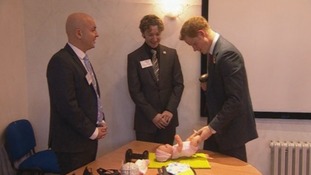 Prince Harry will have to brush up on his nappy-changing skills before he becomes an uncle later this year.
Read the full story
James Cracknell has said that Prince Harry's visit to Headway a charity which helps those with brain injuries, will help raise the profile of the charity and the cause.
He said: "one of the things about brain injury is the hidden illness. If you're walking, talking, people think you're OK.
"With the profile a royal visit brings so many more people will have heard of Headway."
Cracknell won gold at the 2000 Olympics in Sydney and the 2004 Olympics in Athens. James suffered a brain injury in a near fatal accident after being struck from behind by a truck while cycling through Arizona in 2010.
Central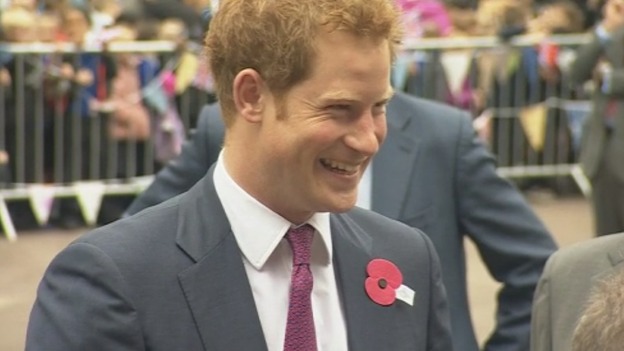 Prince Harry arrived at the opening of the new headquarters for the charity Headway wearing a poppy to commemorate Anzac Day. The national day of remembrancefor armed forces who have died in the service of their country in Australia and New Zealand.
Advertisement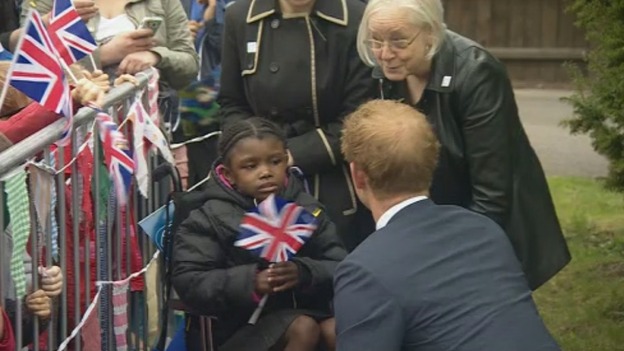 See more: Crowds wait for Prince Harry at charity opening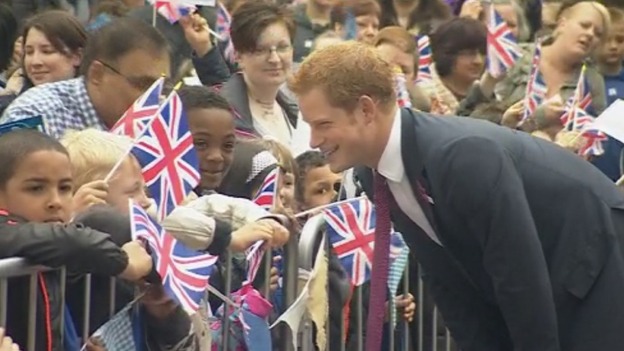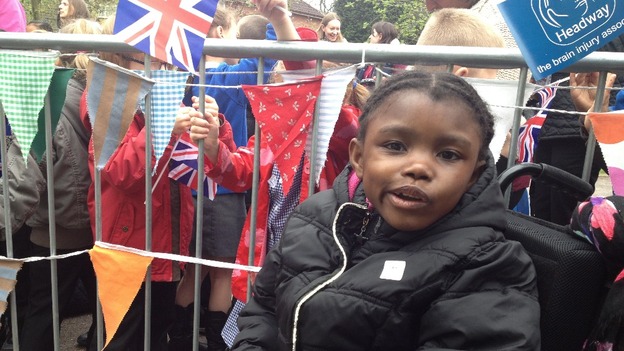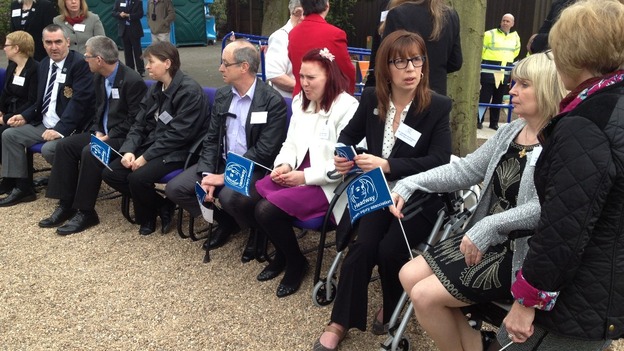 Brain injury charity Headway said it is "thrilled and delighted" that Prince Harry will open the new headquarters for the charity in Nottingham.
Princess Diana's support of the charity greatly enhanced its profile and made more people aware not only of brain injury and its effects, but also of the help that was available.

We hope Prince Harry's visit will help us achieve similar results and we offer our sincere thanks to His Royal Highness for taking time out of his busy schedule to support us in this way.

It will be a momentous day in the history of the charity.
– Andrew Green MBE, Chair of Headway
Prince Harry will follow in his mother's footsteps to support brain injury charity Headway as he opens the charity's new home in Nottingham today.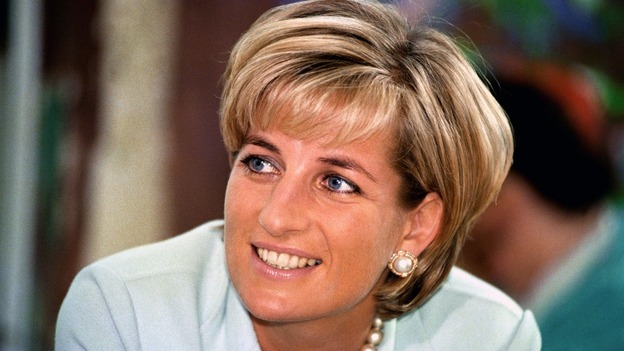 During his visit, the Prince will meet people who have been directly affected by brain injury and will be offered the chance to take part in an interactive workshop designed to provide people with an insight into the difficulties people with brain injury can face.
It will be the Prince Harry's first official engagement in the city of Nottingham, he will also visit a youth centre and a recording studio.
Load more updates
Back to top