Churchill on new £5 banknote
Winston Churchill will appear on the reverse of the next £5 note, the Bank of England has announced. It is set to be issued in 2016.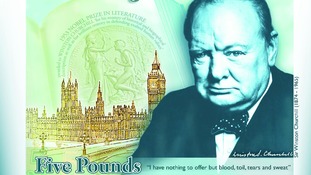 The wartime leader will become the first politician of the modern era to feature on a banknote.
Read the full story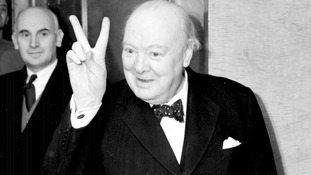 A brief history of the military and political life of Sir Winston Leonard Spencer Churchill.
Read the full story
Advertisement
Executive Director, Banking & Chief Cashier Chris Salmon discusses why the Bank chose Winston Churchill.
He said: "The Bank is privileged to be able to celebrate the significant and enduring contribution Sir Winston Churchill made to the United Kingdom, and beyond."
Our banknotes acknowledge the life and work of great Britons. Sir Winston Churchill was a truly great British leader, orator and writer. Above that, he remains a hero of the entire free world. His energy, courage, eloquence, wit and public service are an inspiration to us all. I am proud to announce that he will appear on our next banknote.
– Sir Mervyn King, Governor of the Bank of England
The Bank of England has announced plans to put Sir Winston Churchill on the next bank note.
Sir Winston will appear on the reverse of the new £5 note which is expected to start printing in 2016.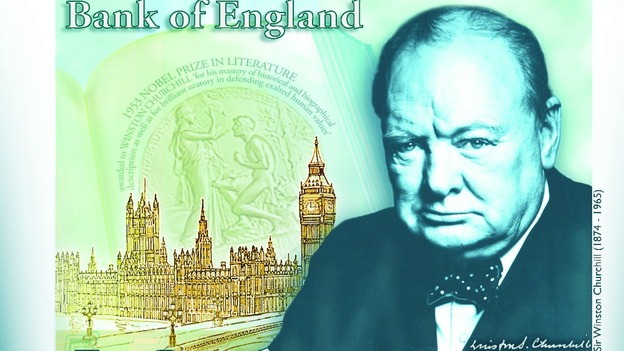 The note is expected to feature a portrait of Winston Churchill from a photograph taken in Ottawa by Yousuf Karsh in 1941.
A view of Westminster and the Elizabeth Tower from the South Bank looking across Westminster Bridge.
The image of the Elizabeth Tower with the hands of the Great Clock at 3 o'clock – the approximate time on 13 May 1940 when Sir Winston Churchill declared in a speech to the House of Commons: "I have nothing to offer but blood, toil, tears and sweat." This declaration is quoted beneath the portrait.
A background image of the Nobel Prize medal which he was awarded in 1953 for literature, together with the wording of the prize citation.
Back to top