Police have pledged to work with a Championship football club to identify supporters who committed serious offences during a mass pitch invasion.
No injuries were reported to police following disorder which broke out after Wolverhampton Wanderers' 2-1 defeat against Burnley at Molineux.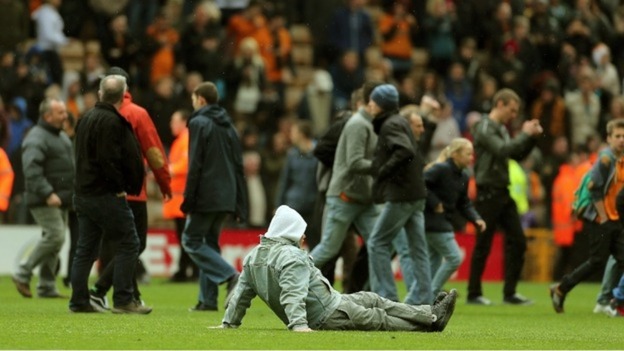 No arrests were made during the pitch invasion but police are set to review CCTV footage.
Inspector Richard Cox, of West Midlands Police, said: "In the coming days officers will be working with club officials to explore how people were able to evade security and get on to the pitch."
"Together we will review CCTV and where necessary seek to arrest anyone who may have committed a serious offence."