Queen to greet UAE president
The United Arab Emirates president will join the Queen and Duke of Edinburgh at Windsor Castle today as part of a state visit. It comes a day after three British men were jailed over drugs offences in Dubai after alleging they were abused by police.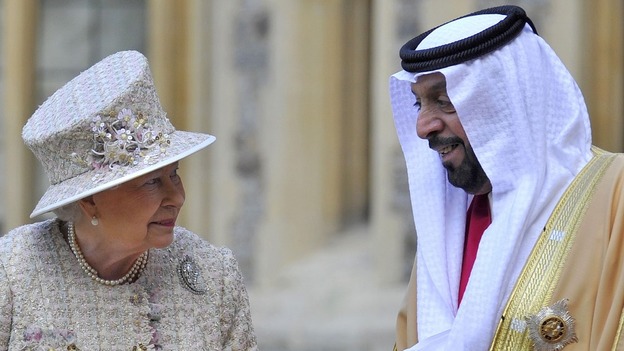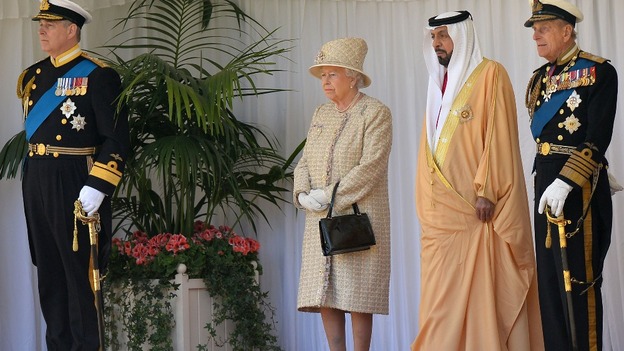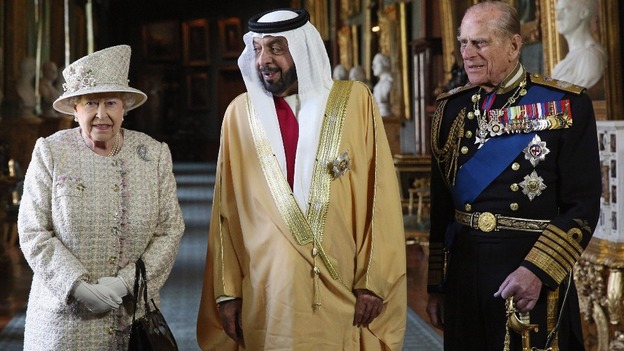 Sheikh Khalifa Bin Zayed Al Nahyan is the second president of the United Arab Emirates and the 16th ruler of the largest Emirate of Abu Dhabi. He succeeded his father to the position in November 2004.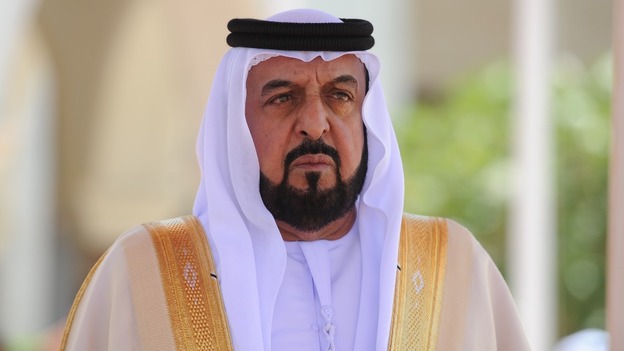 The Sheikh is married with two sons and six daughters; he also has a number of grandchildren.
According to his foundation's website, he is an expert in eagle hunting and a keen football fan, although it doesn't specify which team he follows.
He welcomed the Queen and Duke of Edinburgh to his palace in November 2010 during their tour of the Middle East.
Advertisement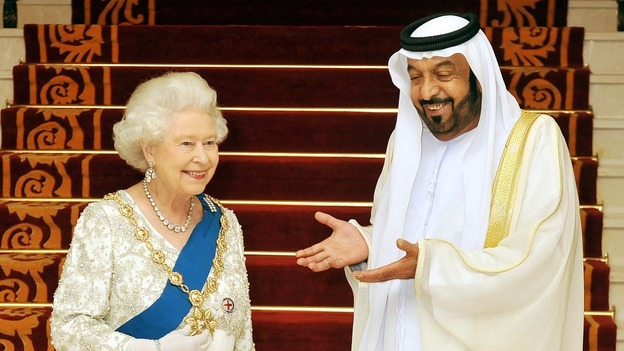 The Queen and the Duke of Edinburgh will formally greet the president of the United Arab Emirates (UAE) as he begins a two-day state visit today.
Sheikh Khalifa bin Zayed Al Nahyan's visit comes at a fragile diplomatic moment after three British men, who allege they were tortured by police, were sentenced by a court in Dubai on Monday.
Read: British men sentenced to four years in jail in Dubai
The president will join the royal couple for a state carriage procession to Windsor Castle before reviewing a Guard of Honour with the Duke. The Queen will also host a lunch in his honour.
Three British men have been sentenced to four years in a Dubai prison after they were convicted for drugs offences.
Their families claim the men were tortured by police and forced to sign documents written in Arabic at gunpoint.
Grant Cameron, Suneet Jeerh and Karl Williams were arrested while on holiday last year by police who claimed to have found a quantity of a synthetic cannabis known as "spice" in their car.
Prime Minister David Cameron said he will raise the issue with the president of the United Arab Emirate when he arrives for a state visit tomorrow.
ITV News International Correspondent John Irvine reports from Dubai:
Three British men have been found guilty of possessing drugs in Dubai and sentenced to four years in prison.
They were arrested on holiday last summer but their families claim they were tortured by police while in custody.
David Cameron has confirmed that he will discuss those allegations with the President of the United Arab Emirates when he arrives here for a state visit tomorrow.
Richard Pallot reports: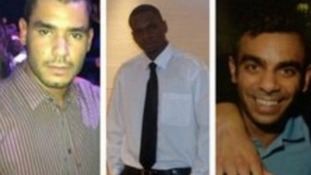 Three British men jailed in Dubai claimed they were tortured by police. Here are three other cases of Brits subjected to torture abroad.
Read the full story
Advertisement
Davena Kumar, the sister of Suneet who was jailed in Dubai for drug offences today, told ITV News the family would re-appeal his four year sentence.
Ms Kumar also called on David Cameron to "exert pressure" on the United Arab Emirates president Sheikh Khalifa bin Zayed Al Nahyan when they meet tomorrow.
Suneet's sister claimed that he was kicked, punched, stripped naked and electrocuted after he was arrested.
Tracy and Phil Cameron, the parents of Grant who was jailed in Dubai today after being found guilty of drug offences, told ITV's Daybreak they had spoken to their son on the phone who was "over the moon" with the four year sentence.
The parents, who feared a longer sentence, said the alleged torture the three men suffered was "outrageous".
They may have been given four years in a Dubai jail but the three Londoners convicted and sentenced here this morning for possessing cannabis will probably be flying home to England in early August.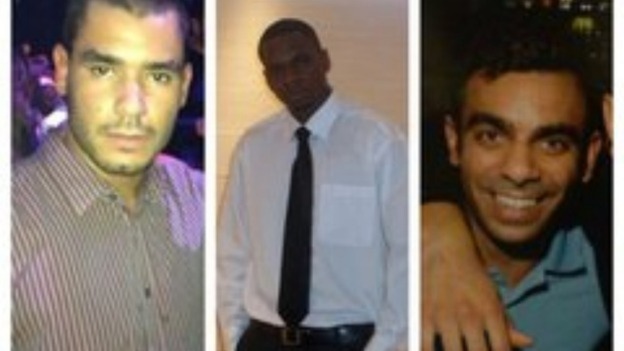 In the United Arab Emirates there is a tradition of granting royal pardons to first-time offenders during the religious holiday of Eid, which falls twice a year.
The next one is in August, by which time the three Britons will have spent a year in custody.
The last person who I know this happened to had also been sentenced to four years for cannabis possession.
It's a good compromise. The Dubai authorities get to show their toughness on drug crime and then a few months later they can be magnanimous.
ITV News' International Correspondent John Irvine was in court in Dubai today when the three British men were sentenced for drug offences. Speaking to Daybreak he said:
There was barely any time to gauge the reaction of the three defendants because this was all over in about 25 seconds, it's the quickest verdict and sentencing I have ever seen. Clearly the Dubai authorities, given all the publicity there has been, wanted to get this out of the way quickly.

The judge of course spoke in Arabic, he handed down sentences of four years to each of the trio and then told them that they would be deported, now that was translated to the three men and they were quickly led away.
I was sitting close to the brother of one of the men, he was greatly relieved, he told me afterwards that this was actually the best that they could have hoped for.
Load more updates
Back to top