Queen to greet UAE president
The United Arab Emirates president will join the Queen and Duke of Edinburgh at Windsor Castle today as part of a state visit. It comes a day after three British men were jailed over drugs offences in Dubai after alleging they were abused by police.
Human rights charity Reprieve, who supported the three British men jailed in Dubai, has released a statement on the verdict:
The central fact of this case remains that these men were tortured by police, but there has been no proper investigation into their abuse.

The only reasonable course of action for the UAE authorities now is to grant these men clemency, release them and allow them to return home to their families.

David Cameron must push for this when UAE President Sheikh Khalifa arrives on a state visit tomorrow.

It also remains essentail that the UAE conduct an impartial investigation into these men's torture, and ensure it is never allowed to happen again.
– Reprieve investigator Kate Higham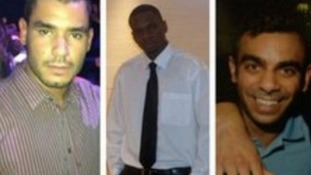 Three British men from East London have been given four year jail sentences for drug offences by a court in Dubai this morning.
Read the full story
Advertisement
The mother of Grant Cameron, one of the men jailed in Dubai, told Sky News she had seen her son for two hours last week.
Tracy Cameron said he is being held in a maximum security prison in what are "quite harsh conditions", but that he has access to exercise.
The mother of one of the men jailed sentenced to four years in prison after being found guilty of drug offences has told Daybreak she is "absolutely ecstatic".
It might sound alarming to us in the Western world, but I am absolutely ecstatic with that information, short of my son walking free from the courtroom today that is the best possible news that I could be given this morning.
– Tracey Cameron, Grant Cameron's mother
We are hoping that the UAE Government will intervene and they will receive a pardon and I'm hopeful that my son will be home with his family by the end of the year.
– Tracey Cameron, Grant Cameron's mother
Three British men have been found guilty of drugs offences by a court in Dubai and sentenced to four years in prison.
Grant Cameron and Suneet Jeerh, both 25, and Karl Williams, 26, were arrested while on holiday in July last year after police claimed to have found drugs in their car.
They allege that they were tortured by police officers after their arrest.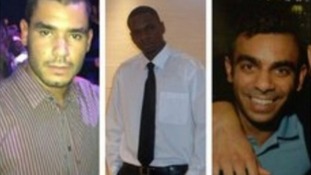 Three British men who were allegedly tortured by police while on holiday in Dubai are due to hear the verdicts in their drugs trial.
Read the full story
Advertisement
The mother of a British man accused of drug offences in Dubai has spoken of her "sheer horror" when told of his alleged torture by police.
Tracy Cameron's son Grant and his friends Suneet Jeerh and Karl Williams were arrested while on holiday last year by police who claimed to have found a quantity of a synthetic cannabis known as "spice" in their car.
They have claimed that they were beaten and given electric shocks.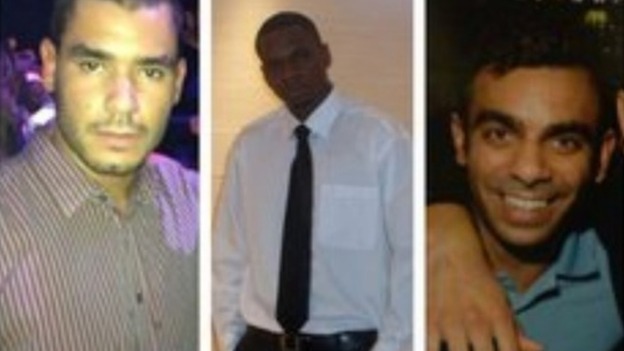 Ms Cameron told the BBC: "Grant sustained electric shocks to his torso and I believe Suneet had shocks administered to him to the back of his head and his back."
"I believe all boys had guns held to their head - they were told they were going to die."
The men have denied charged of "consumption and possession with intent to distribute". A verdict in their trial is expected tomorrow.
The Foreign and Commonwealth Office takes all allegations of mistreatment and torture extremely seriously, and acts with a sense of urgency in all cases.

We have been providing consular assistance to three British nationals detained in the UAE since July 2012, and are aware of their allegations of mistreatment.
We have raised, and continue to raise, these allegations at the most senior levels in person and through diplomatic channels, including through ministers.

We requested a full, impartial and independent investigation into the allegations, and have now received some details of a UAE investigation.

However, we are concerned about aspects of this and are formally raising these with the Emirati authorities.
– Foreign Office spokeswoman
The Prime Minister has expressed concern about the treatment of three British tourists who allege they were tortured by police in Dubai into making confessions, ahead of a state visit by the region's rulers .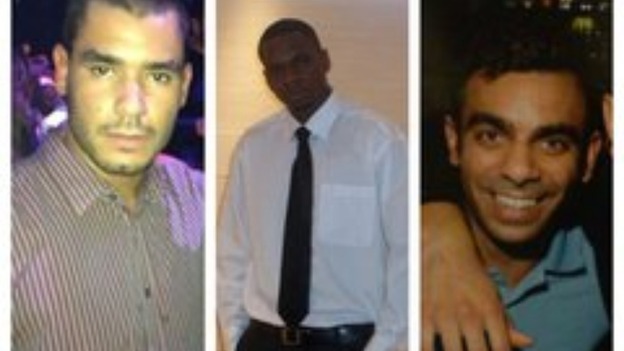 Grant Cameron and Karl Williams both from London and Suneet Jeerh were detained on the 10th July 2012 and claim they were subjected to beatings and electric shocks.
United Arab Emirates authorities have consistently denied that the men were tortured by the police.
In a letter to the human rights charity Reprieve, David Cameron said: "Our concerns about the allegations of torture…have been repeatedly raised with the Emirati authorities. We continue to press for evidence of a full, impartial and independent investigation."
Load more updates
Back to top