At least three people have died and 14 others were injured when a possible gas explosion ripped off the side of a five-story residential building in France's Champagne country, the Associated Press reported, citing officials.
More than 100 rescue workers, firefighters, sniffer-dog squads and bomb and gas experts were sent to the subsidized housing complex in the city of Reims.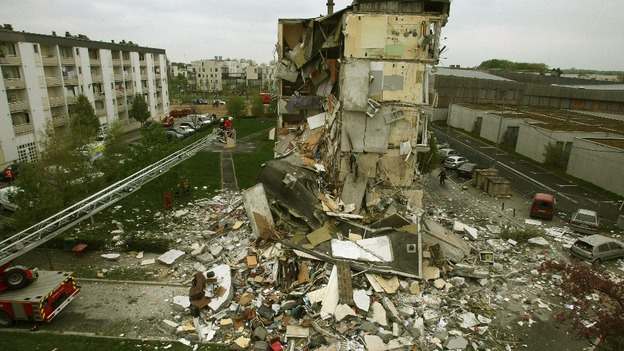 "The explosion of a residential building in Reims is a terrible drama," French President Francois Hollande's office said in a statement.
Michel Bernard, the top government official in Reims, said rescue workers searching for survivors found the body of a woman under the rubble this afternoon, raising the death toll to three.
He said it was unlikely that the toll would rise any higher.