Farage 'will stand in 2015'
UKIP leader Nigel Farage has confirmed that he will stand for parliament in the 2015 general election. He added that his party was "not some little pressure group that will go away."
The Labour Party has held Durham County Council with 94 seats:
#durhamelections All seats now declared; Labour 94, Independents 19, Liberal Democrat 9 and Conservative 4.
The Isle of Anglesey County Council is now under no overall control after Independent candidates lost some seats.
Plaid Cymru - the Party of Wales - won 12 seats on the council, which leader Leanne Wood hailed as "an excellent result".
Results:
Welsh Conservatives - 0
Welsh Labour - 3
Welsh Liberal Democrats - 1
Other - 26 (including 12 Plaid Cymru)
UKIP - 0
Advertisement
Lord Prescott has highlighted that the Conservatives lost a county council seat in David Cameron's Oxfordshire constituency to Labour:
UKIP leader Nigel Farage said he could "scarcely believe" how well his party has done at yesterday's local elections.
Mr Farage told ITV News Political Editor Tom Bradby his mood was 10 out of 10:
More than one million votes have been cast for UKIP during the local elections, the party has said:
More than 1,000,000 votes cast for UKIP.
UKIP and Farage both trending nationally. That says it all!
The Conservative Party has held Worcestershire County Council with 30 seats - a loss of 12 seats from the last local election in 2009.
Results:
Conservatives - 30
Labour - 12
Liberal Democrats - 3
Other - 12
Advertisement
Prime Minister David Cameron said, "There are lessons for all parties today" after UKIP made significant gains at the local elections:
There are lessons for all parties today. For the Conservatives-we need to focus even more on the economy, welfare & controlling immigration
A councillor who resigned after he said disabled children "should be put down" to save taxpayers' money has been re-elected.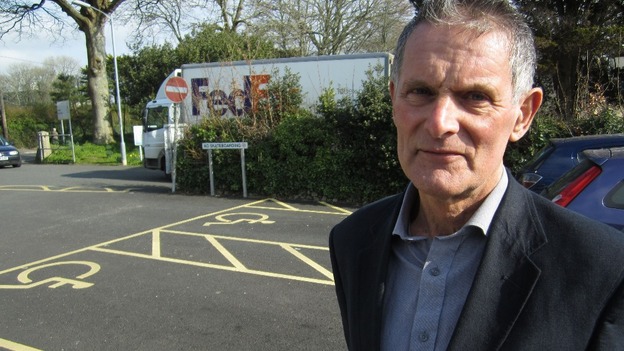 Collin Brewer, an independent councillor, stood down from Cornwall Council in February after his remarks but won the seat of Wadebridge East by four votes today - marking an unlikely return to politics.
In a statement, Disability Cornwall said it was "shocked beyond words" that Mr Brewer had been re-elected.
They said: "Many of our members are calling as, like us, they are deeply saddened to hear this, and worry what this could mean for us all, with such discriminatory views held by the 'leaders' of our county."
The statement added that it was "truly a sad day for Cornwall."
Mr Brewer said earlier this year: "I was wrong - I admit it. I will continue to apologise."
Control of Suffolk County Council has been held by the Conservatives, despite the fact the party lost 16 seats.
Labour and UKIP were the main beneficiaries, gaining 11 and eight seats respectively.
Results:
Conservatives - 39
Labour - 15
Liberal Democrats - 7
Other - 3
Green - 2
UKIP - 9
The turnout at the local election was 30.99 percent, Suffolk County Council said.
The Conservative Party has lost overall control of Cambridgeshire County Council as UKIP gained 10 seats - taking its total on the council to 12:
Final tally - Con 32, Lib Dem 14, UKIP 12, Labour 7 and Ind 4 #cccelection
Overall Tories lose 7, UKIP gain 10, Labour gain 4, Lib Dems lose 7, Ind gain 1, Greens lose 1#cccelection
Load more updates
Back to top