US wildfire 60% contained
A fierce wildfire that threatened 4,000 homes northwest of Los Angeles is now 60% contained after milder weather conditions. The Ventura County Fire Department expects to begin de-mobilising firefighters today and has lifted all evacuation orders.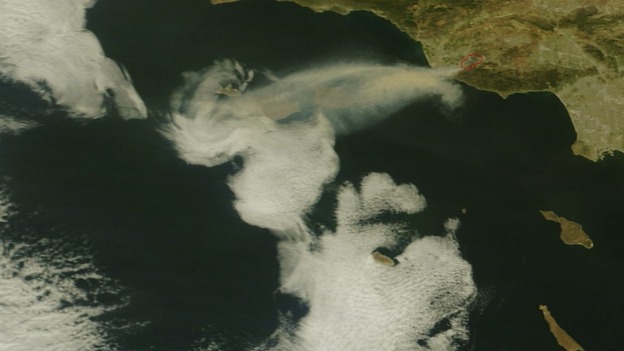 NASA has captured this satellite image of a thick pool of smoke spewing from the California coastline and merging with the clouds over the Pacific Ocean.
The Ventura County Fire Department has issued immediate evacuation orders as the so-called Springs Fire rages on in California:
Update - IMMEDIATE EVACUATIONS! South side of Potrero Rd. from Reino Rd. east to 930 W. Potrero Rd., including Hidden Valley Rd. south.
UPDATE - The air attack on the Springs Fire now consists of 8 water-dropping helicopters and 6 fixed-wing air... http://t.co/vyYV4ezzsL
Advertisement
A fierce wildfire continues to rage along the California coast northwest of Los Angeles, threatening around 4,000 homes and a military base.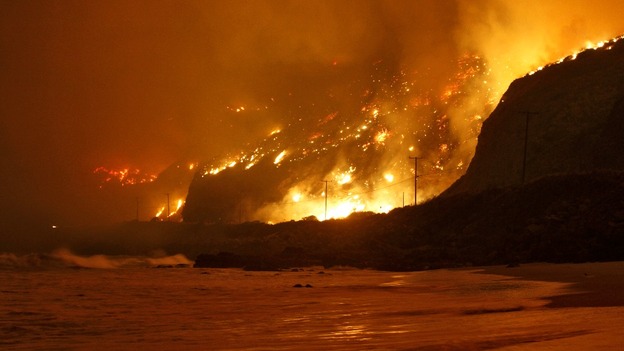 More than 900 firefighters have managed to contain around 10 percent of the inferno, which has scorched some 10,000 acres (4,047 hectares) of brush since it began yesterday morning.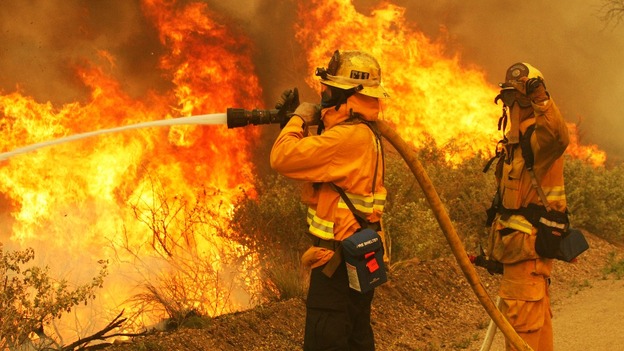 Fire officials at the Ventura County Fire Department said 15 homes have been damaged so far, though no residential structures were destroyed and no injuries have been reported.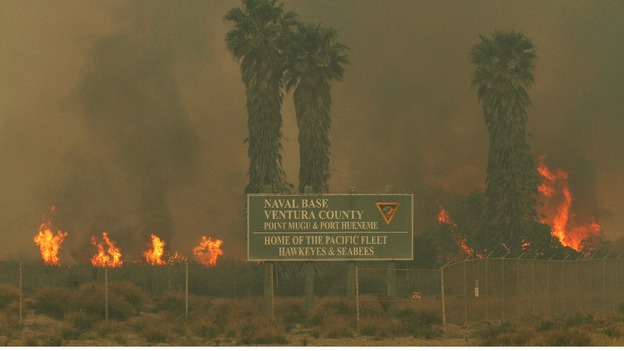 The so-called Springs Fire has brought an abrupt start to a California fire season that weather forecasters predict will be worsened by a summer of high temperatures and drought.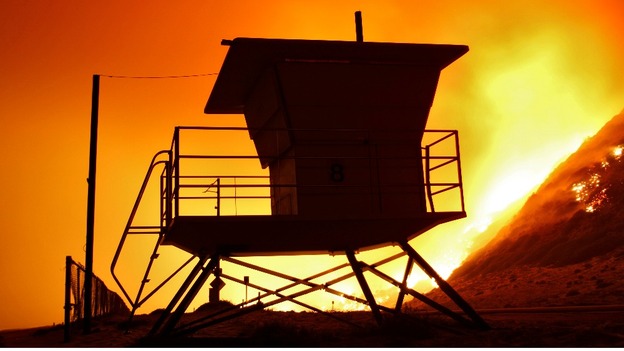 Load more updates
Back to top