Sir Alex Ferguson to retire
Manchester United say Sir Alex Ferguson is to retire as manager after 26 years in charge. Everton boss David Moyes is widely expected to be his replacement.
Out-going Manchester United Chief Executive David Gill has been speaking to Manchester United TV following the announcement Sir Alex Ferguson is to retire. He said the club's board will take advice from both Sir Alex and Sir Bobby Charlton.
David Gill #MUTV exclusive: 'Board will take council from Sir Alex and Sir Bobby on new appointment...' #thankyousiralex
David Gill #MUTV exclusive: 'Momentous day for the club, the fans and the whole football world.' #thankyousiralex
David Gill #MUTV exclusive: 'We knew this day would come and we have been preparing for that....' #thankyousiralex
Everton boss David Moyes appears to be the favourite to succeed Sir Alex Ferguson as Manchester United manager.
Jose Mourinho is not a candidate for the position, senior sources have confirmed to the Press Association.
They also say that Sir Alex's successor will have a similar passion for playing attractive football, bringing in top-class players and a strong record in youth development.
Advertisement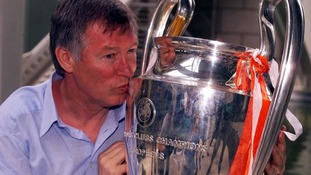 Sir Alex Ferguson's brisk way with words has influenced the way we talk about football.
Read the full story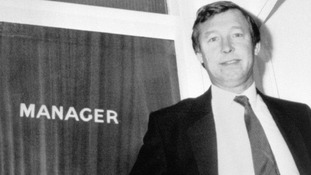 A timeline of the life of outgoing Manchester United manager Sir Alex Ferguson.
Read the full story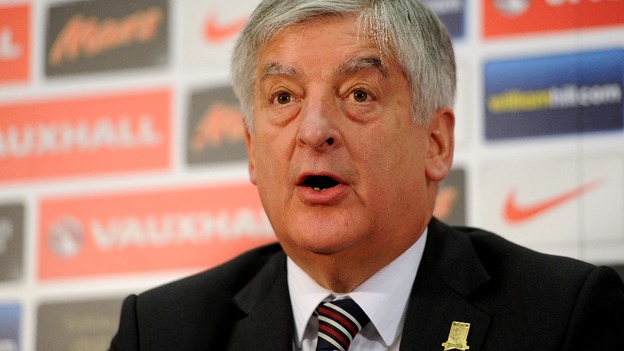 FA chairman David Bernstein paid tribute to Sir Alex Ferguson's 27-year reign at Old Trafford.
He said: "Sir Alex Ferguson's achievements are truly remarkable – he is genuinely one of the greatest managers of all time and certainly of the modern era.
"His contribution to English football has been outstanding in every regard and, in The FA's 150th year, it is something that should be celebrated.
"On behalf of The FA I'd like to wish him a happy and healthy retirement."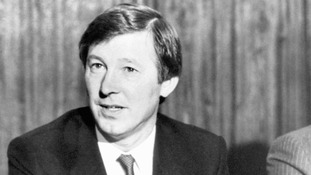 A special photo gallery of Sir Alex Ferguson's career at Manchester United as he steps down from his post as manager of the club.
Read the full story
Advertisement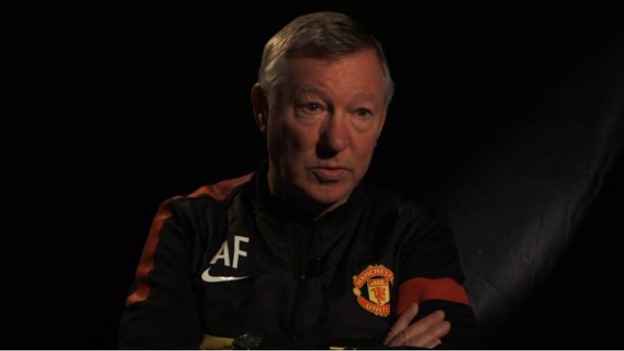 In an interview with ITV Football earlier this season, Sir Alex Ferguson talked of his admiration for Madrid manager Jose Mourinho.
"I think a testimony to his work is that all of his players want to play for him and that's indicative of a really top manager," he said.
"I would never think a guy who hadn't played the game could be a top coach - but I think you've got to look at his personality.
"He's got a marvellous, strong personality and I think that bridges that gap.
"He's won two European trophies, he's won UEFA, he's won the leagues - he's done it all, so there's absolutely no weakness there," he added.
Click to watch the full interview
Former United goalkeeper Peter Schmeichel said he was "shocked" at the news of Ferguson's retirement.
Disappointed, shocked, sad. Didn't think THAT day would be today.
The Prime Minister congratulated Sir Alex Ferguson and said he hoped the Scot's retirement would "make life a little easier" for Aston Villa.
FIFA president Sepp Blatter said Sir Alex Ferguson will be remembered as "one of the greats."
Just heard Sir Alex Ferguson is retiring at end of season. His achievements in the game place him without doubt as one of the 'greats'.
Was honour to present Sir Alex with Award at 2011 Ballon D'Or. Will his longevity at the top ever be repeated? http://t.co/nITCsCY0sS
Load more updates
Back to top