Prince Harry thanks America
Prince Harry ended his US tour by thanking the people of America for their "extraordinary generosity". Harry spent his final day playing in his fund-raising Sentebale Polo Cup match.
Prince Harry has thanked the people of America for their "extraordinary generosity", it comes as the Prince ended his seven day tour in the US.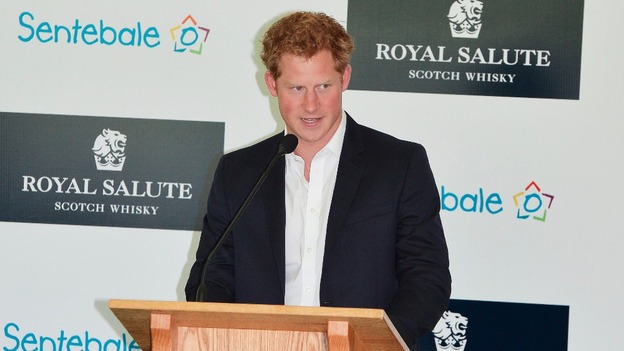 His final day was spent playing in his fund-raising Sentebale Polo Cup match, and is believed to have raised a million dollars (£660,000) to help fund the work of his charity.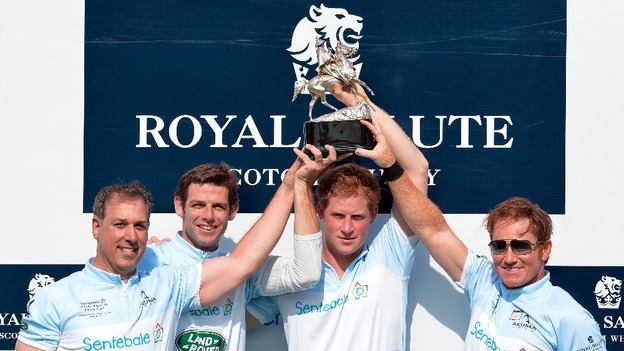 The Prince has been showcased as a modern, hard-working royal, providing a stark contrast to last summer's nude photograph, where he was photographed during a "strip billiards" party in a £5,000-a-night hotel in Las Vegas.
Read: Prince Harry nude photos spark media debate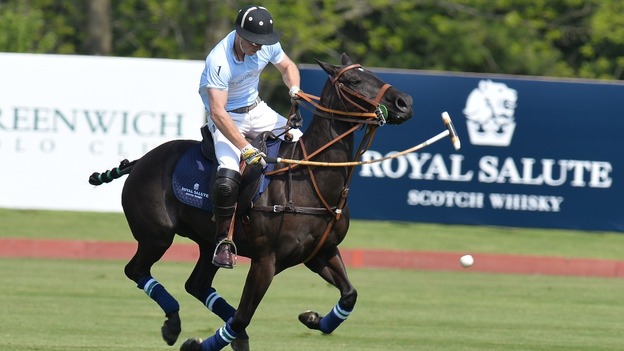 Speaking yesterday to the 400 polo guests who helped raise the funds for his Sentebale charity, Harry said: "This is the last day of my tour around the United States. Thank you for a wonderful week.
"I have witnessed the extraordinary generosity of the people of this great nation."
Read: Will.i.am says Prince Harry 'would be Iron Man' if he was a movie character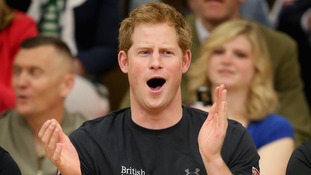 The infamous photo of Prince Harry in Las Vegas has done nothing to dampen America's love for the 'bad boy' Royal, as his latest tour shows.
Read the full story
Advertisement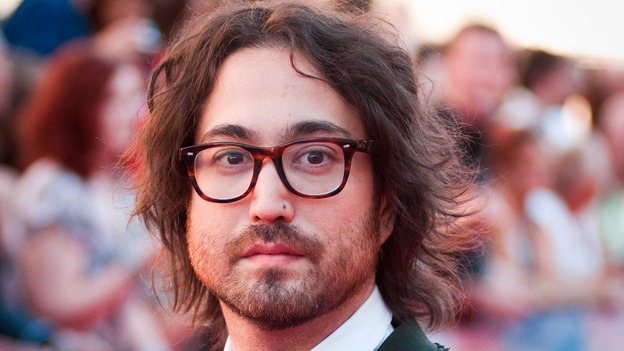 Sean Lennon, son of Beatle John Lennon has attended a fundraising dinner with Prince Harry in New York.
Speaking about the Prince's visit he said: "It's great that he is here. He seems to be really enjoying it. But it seems as if the whole city is running around trying to spot him, so I hope he doesn't think New York is always like this. He is well loved here."
Singer and producer Will.i.am has praised Prince Harry and for his character and legacy.
The Black Eyed Peas star sat at Prince Harry's table at a fundraising event in New York.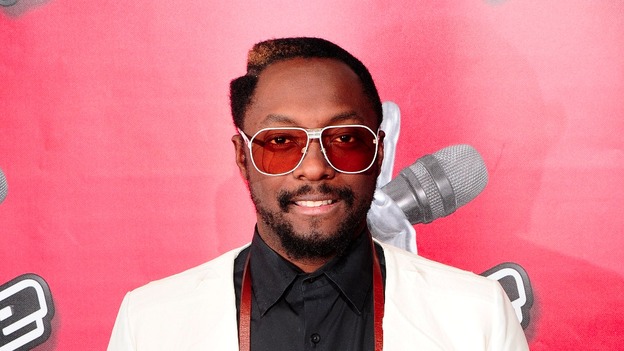 He said: "He's a party prince, a soldier and a philanthropist. He's a regular guy. If Harry was a movie character he would be Iron Man.
"I grew up watching documentaries about the Royal Family so I am really pleased to be meeting him."
Read: Prince Harry extols 'American spirit' on visit to storm-battered state
Prince Harry has spoken at a New York fundraising dinner in aid of US supporters of Prince Harry's Royal Foundation.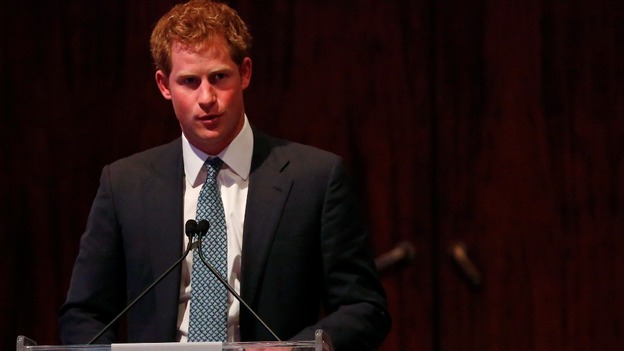 In his speech the Prince said: "Almost a year ago - on the day before the London Olympics - The Royal Foundation launched Coach Core. This flagship initiative seeks to mentor and train our next generation of truly inspirational young sports coaches.
He added: "We now have pilot schemes running in London and Glasgow in Scotland - and I am delighted to announce that funds raised this evening will support a similar programme to be run in partnership with Harlem RBI here in New York, and potentially others like it."
Harry was sat at a table with senior figures from his charity as well as popstar Will.i.am.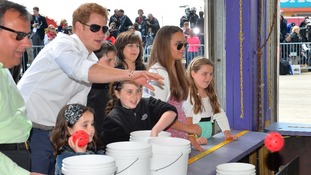 Prince Harry surveyed the damage wreaked by Superstorm Sandy in a neighbourhood of New Jersey on the sixth day of his US visit.
Read the full story
Advertisement
Under the gaze of a class of rowdy students and a gaggle of the world's press, the pressure was on when Prince Harry stepped up to the home plate...
Watch more: See Harry's reaction when he is presented with a "lookalike" doll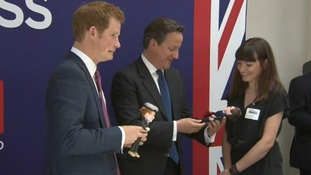 Prince Harry was left looking bemused as he and David Cameron were presented with 'lookalike' dolls during a visit to the United States.
Read the full story
Prince Harry was presented with a baseball shirt on his visit to Harlem RBI - an inner-city youth project in New York City.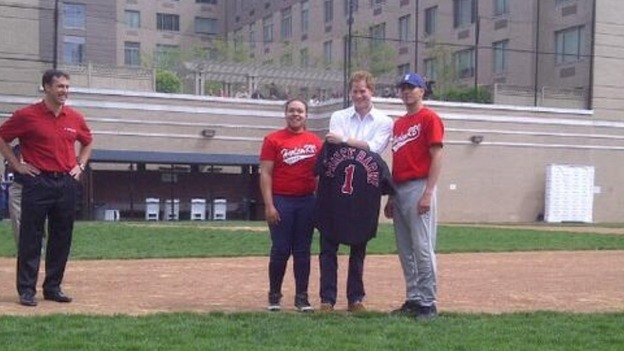 Prince Harry and David Cameron were presented with miniature dolls of themselves during a reception for British business leaders in New York.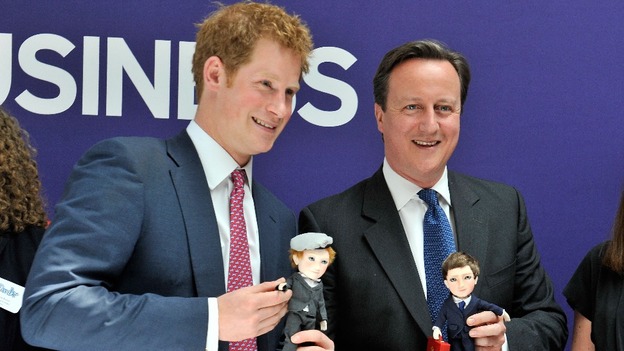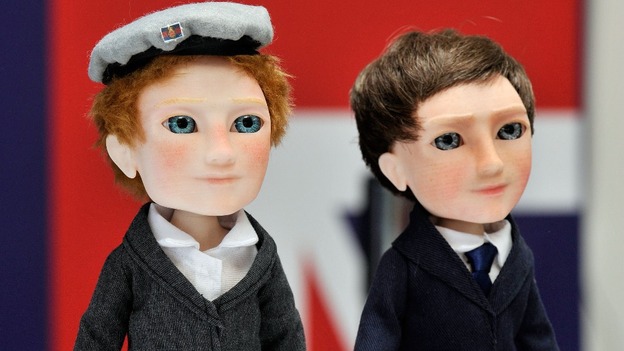 Load more updates
Back to top