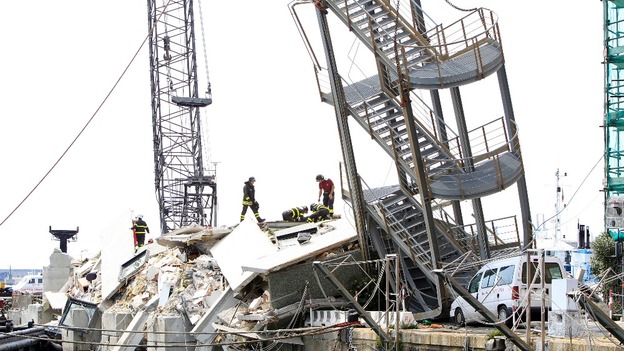 Seven people have died after a container ship crashed into a control tower in the busy Italian port of Genoa, according to rescuers.
Prosecutors were investigating whether there was a possible mechanical malfunction which left the captain unable to steer the vessel, Italian media reported.
The Jolly Nero crashed into the 50 metre high tower at around 11pm (21.00 GMT) on Tuesday, leading to its collapse into the water.
Four people have been hospitalised following the incident, while a further two people remain missing.