Moyes: 'Wasn't planning to quit'
The outgoing Everton boss David Moyes has said he "wasn't planning to leave" the club, as he faced the media for the first time since he was named as the new Manchester United manager.
Manchester United have insisted that Wayne Rooney is "not for sale" following a string of reports last night that he had asked to leave the club.
James Ducker of The Times and The Guardian's Jamie Jackson said Rooney had requested a transfer from Sir Alex Ferguson two weeks ago.
Rooney went to see Fergie 2 weeks ago & asked to leave.Was told he would not be sold. A #mufc spokesman said: "Wayne Rooney is not for sale"
Wayne Rooney asked SAF to leave #mufc a fortnight ago. Was told no. Spokesperson told the Guardian: "Wayne Rooney is not for sale".
The Daily Mirror's Ollie Holt added that Rooney's agents had been fielding interest from Bayern Munich, and, more recently, Chelsea.
Rooney's representatives been talking to Bayern for some time. Chelsea have only just made their interest known.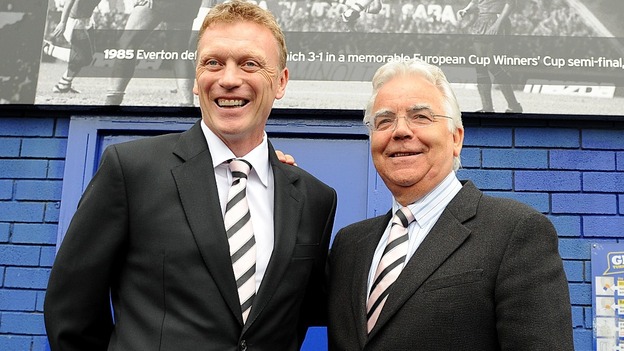 Everton chairman Bill Kenwright cut a resigned figure after meeting manager David Moyes late last night, admitting he could do little to prevent the Scot from making the seemingly inevitable move to Manchester United.
"I don't know about a deal being done. David had a meeting scheduled with me and it was a good meeting," Kenwright told Sky Sports News after leaving his office just before 11pm.
"At the end of the day David's contract is up in six weeks time and he has a right to make his own decisions.
"He has served this club wonderfully well and he has a right to make his decision."
Kenwright said Moyes would definitely be in charge for Everton's next game at home to West Ham United on Saturday.
Advertisement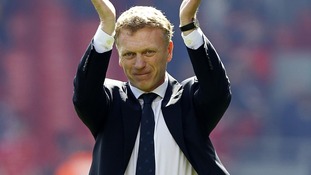 David Moyes has emerged as the frontrunner to succeed Sir Alex Ferguson as Manchester United manager.
Read the full story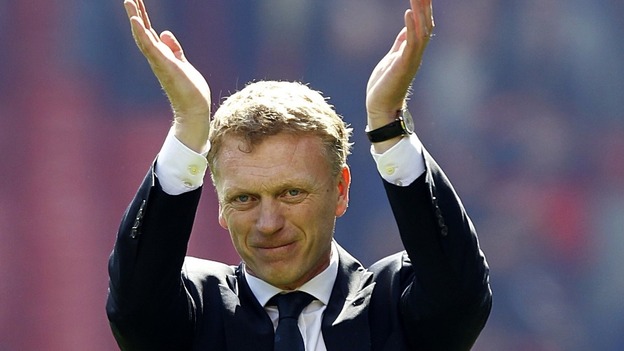 Manchester United are expected to confirm David Moyes as their new manager.
Although there has been no announcement from the club following Sir Alex Ferguson's retirement bombshell yesterday morning, Moyes is understood to be top of the list of candidates to replace him.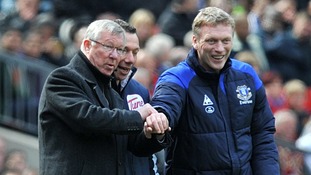 With Sir Alex Ferguson announcing his decision to retire we look at the career of David Moyes, the favourite to succeed him at Old Trafford.
Read the full story
Load more updates
Back to top