Police's Savile report criticised
Representatives of Jimmy Savile's victims have criticised a report by West Yorkshire Police that concluded that "there is no evidence he was protected from arrest or prosecution" because of his relations with the force or officers.
Mark Williams-Thomas, the criminologist who led the initial ITV Exposure documentary that revealed the Jimmy Savile abuse claims, described the West Yorkshire Police report as "poor".
In summary WYP's review of #savile highlights almost complete 'amnesia' or where people remember no report or document can be found.
The quality of this #savile report seriously concerns me & although WYP has totally exonerated itself perhaps the IPCC can get to the truth.
A solicitor who represents over 40 of Jimmy Savile's victims has told Daybreak that West Yorkshire Police's report on the broadcaster's relationship with the force provides "some answers" but it "doesn't add up" and "begs a lot more questions."
He said: "It seems to me that West Yorkshire Police over the years failed to join up the dots, they had intelligence but something wasn't right."
"Against that background they were using Savile for crime preventions and so on, so they were giving Savile this aura of responsibility again and again, actually by West Yorkshire Police," he added.
Advertisement
Jon Christopher, of the West Yorkshire Police Federation, said people would ask precisely what was "going on" between Savile and senior police officers. He told BBC Breakfast:
I think people will look at it and think 'what is going on there?'. Because clearly he has been involved with a lot of officers and not just police officers, but other professionals as well.

Nevertheless, it's the police officers who are in the light with this one and clearly the lessons have to be learned from that, if he was under suspicion in other force areas that something could and should have been done at that time.
I think the problem we've got there is the people themselves will know what relationships they had and the extent of those relationships and if there is nothing recorded anywhere I think it is extremely difficult to prove otherwise.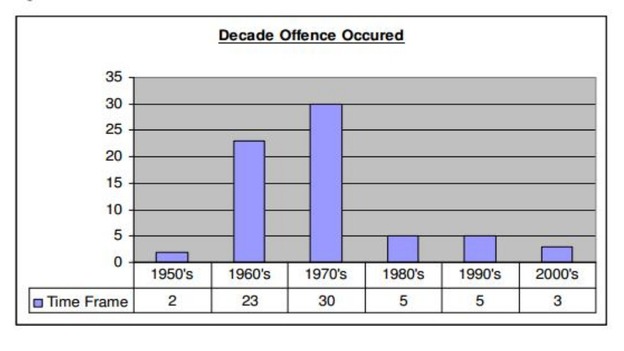 Jimmy Savile committed 83% of offences in the 1960s and 1970s when he was aged between 34 and 54, a report by West Yorkshire Police showed.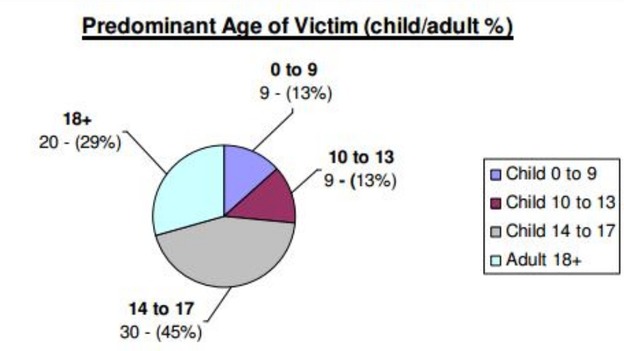 The report by West Yorkshire Police showed 45% of Jimmy Savile's victims in the area were aged between 14 and 17.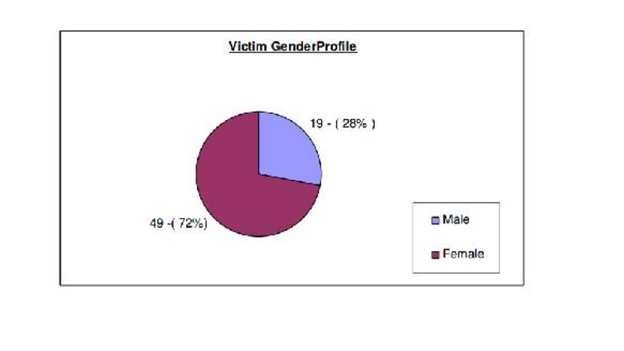 The report from West Yorkshire Police into its relationship with Jimmy Savile said 68 of his victims have now come forward in the force's area.
The report also reveals that his youngest victim was just five years of age and the oldest was 45.
Advertisement
West Yorkshire Police's report into the force's dealings with Jimmy Savile found there was no evidence to conclude that there was any 'impropriety or misconduct in relation to the Friday Morning Club'.
All of those people spoken to who had knowledge of the Friday Morning Club described it as a 'coffee morning'.

Non-police attendees commented on how professionally the police officers who had attended Savile's home conducted themselves.

Savile had friends who were police officers, but he also had friends that were solicitors, doctors and many other professions.

All inquiries have shown that Savile was able to hide his offending from those he came into contact with and who probably thought that they knew him well.
– West Yorkshire Police report

The report also examined the way in which WYP used Savile's celebrity status to front a range of campaigns and appeals.

It stressed that at the time he was "seen by most of the public as a man who did good work".

But it concluded: "The review team have concerns regarding the absence of a process to secure Savile's services for some of these events and also the over reliance on personal friendships that developed between Savile and some officers over a number of years to secure that support."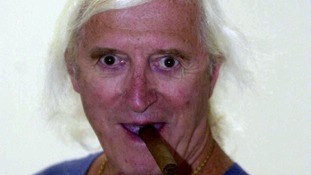 West Yorkshire Police have just published a review giving more details about the forces' relationship with the broadcaster Jimmy Savile.
Read the full story
West Yorkshire Police says eight officers attended a "Friday Morning Club" at Jimmy Savile's flat but there was no evidence of impropriety or misconduct by officers.
Victim Support, who advises West Yorkshire Police on sex abuse and who have helped Savile victims, has welcomed the force's report but said it is "disturbing" that none of Savile's victims in the region felt able to contact officers about their complaints while he was still alive
We have supported many of Jimmy Savile's victims and have seen first hand how much suffering he inflicted on so many lives.

We welcome the efforts West Yorkshire Police has made to be as transparent as possible about its relations with Savile during the years he was abusing girls, boys and young women and its own failures to share information internally and spot his pattern of offending.
It is disturbing that none of Savile's victims in the West Yorkshire area felt able to come forward while he was still alive and we hope with help from organisations such as Victim Support the force will continue to improve public confidence in its ability to tackle sexual abuse.
– Lesley Mclean, Victim Support
Load more updates
Back to top