Sharif seeks Pakistan majority
Nawaz Sharif is on course to become Pakistan's prime minister, as reports projected his party to win an imposing 130 of the 137 seats it needs for a majority. Sharif said he would form a coalition with minority groups to make up the remaining seats.
A police officer in Pakistan says at least two people have been killed in bomb attack on political office in Karachi.
People in Pakistan have begun voting in a general election that will bring the first transition between civilian governments in a country that has been ruled by generals for more than half of its history.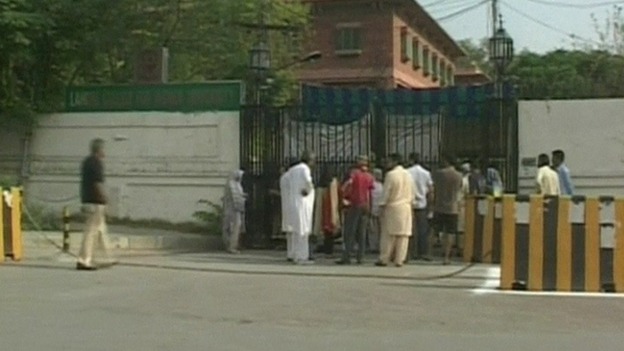 Television channels said polling stations opened in several parts of the South Asian nation. Former Prime Minister Nawaz Sharif is widely seen as the frontrunner.
Advertisement
The government of Pakistan ordered the New York Times' bureau chief in Islamabad to leave the country on the eve of national elections, the newspaper said on Friday.
A letter was delivered by police officers to the home of the bureau chief, Declan Walsh, at 12.30am local time on Thursday, it said.
It is informed that your visa is hereby cancelled in view of your undesirable activities.You are therefore advised to leave the country within 72 hours.
– Letter quoted in the New York Times

The newspaper protested the action and urged the government to reconsider, said Danielle Rhoades Ha, a company spokeswoman.

.

"We respectfully request that you overturn this decision and allow Mr Walsh to remain in Pakistan," wrote Times Executive Editor Jill Abramson in a letter to Pakistan's interior minister.

Pakistanis go to the polls on within hours in what is expected to be a close-fought race
Load more updates
Back to top