Cable: EU vote bill 'damaging'
The Lib Dem Business Secretary Vince Cable has criticised Tory backbenchers' moves for an EU referendum Bill, as "just reopening a Pandora's box which potentially is not only damaging to them as a party, but it is damaging to the country."
Central
Vince Cable told an Anglo-American business conference tonight that for all its problems, Europe is the largest trading market in the world.
He said no friend of British business would advocate breaking from Europe, but said there must be reform.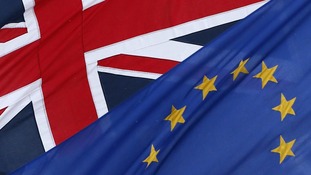 Cameron has pledged to back a Conservative MP's EU referendum bill, as Cable labelled the move potentially 'damaging' for the country.
Read the full story
Advertisement
Business Secretary Vince Cable has hit out at the EU referendum Bill, saying leaving the EU will create a lot of uncertainty for millions of British businesses and could threaten the UK's fragile recovery. Branding the move untimely and unhelpful, he said:
"This is just reopening a Pandora's box which potentially is not only damaging to them as a party, but it is damaging to the country."
An MP tweeted this morning that "God must be a Eurosceptic", why did he tweet that?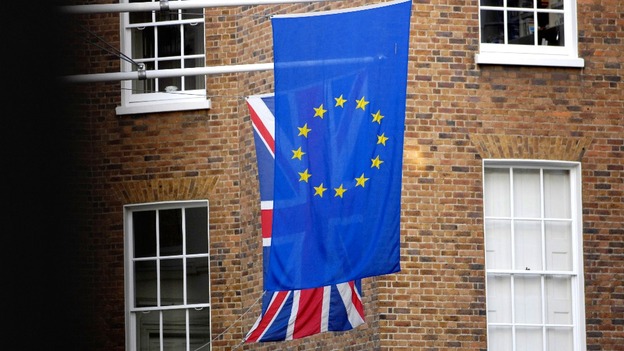 Well, because you had a ballot that had 500 names on it and not only was it a Conservative MP that came out as number one, it was a Tory MP who supported the mini-rebellion last night, saying that a vote on the European referendum should have been included in the Queen's Speech.
That MP is James Wharton and he has confirmed he will pick-up the Conservative draft bill on an EU referendum and plans to take it through Parliament.
It is a step forward in turning this into law but there are still plenty of obstacles, remember this draft legislation is Conservative-only. It is not government legislation because the Liberal Democrats do not support this.
It will not get government time, it risks being spoken out, but the Prime Minister said he is "very pleased" this MP will continue and support this legislation and plans to take it through.
The bad news for all of us, is that the Tories won't stop talking about Europe.
Number 10 on Private Members' Bill: David Cameron is "very happy" James Wharton has taken on EU referendum draft legislation and will give it the Conservative party's "full backing".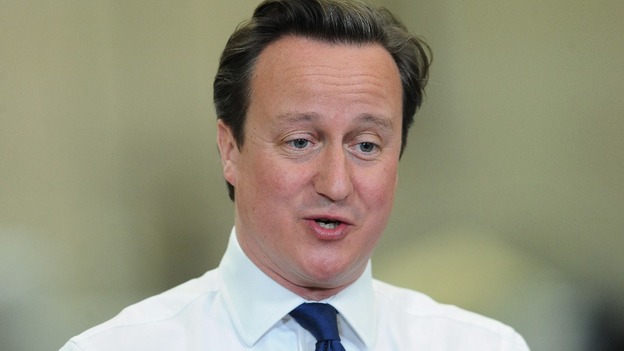 Tory MPs will be given a three line whip to support the Private Members' Bill on it passage through Parliament.
But Downing Street are unable to guarantee the Bill will be given government time for its passage through Parliament because Nick Clegg disagrees with the Prime Minister on the issue.
Conservative MP James Wharton, who will be tabling a bill on having an EU referendum after topping a ballot of MPs today, told ITV News that the issue of Europe "needs to be resolved" before the government moves on to "what really matters."
Advertisement
Conservative MP James Wharton will be tabling an EU referendum Bill as a Private Member's Bill after coming top of today's ballot of MPs, his office confirmed.
The Conservative Party has committed to holding a referendum by the end of 2017 and I believe Parliament should be given a chance to show its support for the Prime Minister's position and enshrine this commitment in law.

I will be bringing forward a Bill to give people a say on our membership and hope that MPs from across the political divide will support me.

Like many people I am not old enough to have had a say when the original 1975 referendum took place. I think it is time for people to have their say again and I am delighted to get the opportunity to bring forward this important Bill.
– James Wharton, Stockton South MP
Eurosceptic hopes of an EU referendum bill in this Parliament were boosted today after MP James Wharton, who rebelled last night, came top of the ballot for private members bills.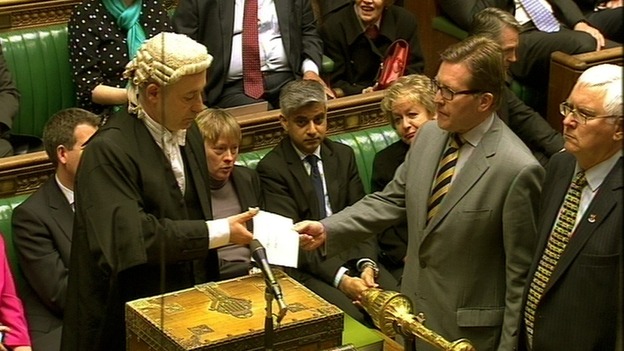 The Tory leadership will today attempt to push forward plans paving the way for a future in/out EU poll by piggy-backing on backbench legislation.
David Cameron was last night dealt a "devastating blow" when more than 100 Conservative MPs backed a vote criticising the Government's failure to bring forward plans to enshrine an EU referendum in law.
A ballot is being held this morning for Private Member's Bills, which party command will seek to use as a vehicle legally to commit to a poll on Britain's relationship with Brussels.
Nearly half of British people would vote to leave the European Union, according to a poll asking the official referendum question.
The YouGov poll for The Sun found 43% of people believed the UK should not remain in the EU, while 37% said it should.
People were asked: "Do you think the UK should remain a member of the EU?"16% said they didn't know, while 3% would not vote.
Other findings revealed two thirds of people think Prime Minister David Cameron's stance on Europe was about short-term tactics, while 55% said UKIP leader Nigel Farage campaigns for policies he believes in.
Load more updates
Back to top