Brad Pitt: Angelina is 'heroic'
Brad Pitt described his partner Angelina Jolie as "heroic" after the actress revealed she underwent a double mastectomy to reduce her risk of breast cancer.
Singer Sheryl Crow, who has previously been treated for breast cancer, has praised Angelina Jolie for her "courage" after revealing she has had a double mastectomy to reduce her cancer risk.
Ladies, please check out Angelina Jolie's story today, especially if you have breast cancer in your family history.
I commend Angelina Jolie for her courage and thoughtfulness in sharing her story today regarding her mastectomy. So brave!
Emma Parlons had a double mastectomy after discovering she had an 85% chance of developing breast cancer and Dr Kat Arney from Cancer Research told ITV News about how women reach the decision to have a pre-emptive surgery.
Emma said that when she came round after having her surgery she felt, "massively empowered."
Advertisement
After actress Angelina Jolie revealed she has undergone a double mastectomy to reduce her risk of breast cancer, some users of ITV News' Facebook page left the following comments:
She values her life more than her Hollywood image...good on her!! Very brave! They say hindsight is a wonderful thing, well she's had some and done something about it.
– Jenny Hall
What an example, a brave lady. Before this test was accessible my friend and her four sisters all died within a few years of each other from breast cancer. Hope her high profile helps others.
– Maureen Rutherford
I know two ladies who have or had breast cancer. One with breast cancer awaiting operation, one who has had a successful operation and is now clear of cancer, thankfully. It is great that Angelina is raising awareness.
– Steven Delahunty
Granada
Three sisters from Lancashire are urging women to get tested for a gene linked to breast cancer, after it killed two of their relatives.
Eileen Eve, Maxine Betts and Maureen Dixon have a faulty gene in their family. One has already had her breasts removed to cut her risk.
The actress Angelina Jolie has revealed today she too has had a double mastectomy because of gene risk. Now, the sisters want other women to make an informed choice.
Angelina's openness in talking about her own experience and her decision to have surgery raises crucial awareness of breast cancer and its genetic risk.

Deciding whether to have preventative surgery is a heart-rending decision for women like Angelina but we know it's a vital way of saving lives.
This is a stark reminder of how much more research we need to do to give women more knowledge, choice and life-saving options to reduce their risk.

If you are at all concerned that you may have an inherited mutation in your family and want further advice, your GP will be able to provide more information and help.
– Baroness Delyth Morgan, chief executive of Breast Cancer Campaign
Angelina Jolie follows fellow actress Christina Applegate in making the decision to have a double mastectomy.
In 2008, the "Samantha Who?" star was diagnosed with cancer in one breast. She chose to have both removed after testing positive for the BRAC1 gene linked to the breast and ovarian cancer.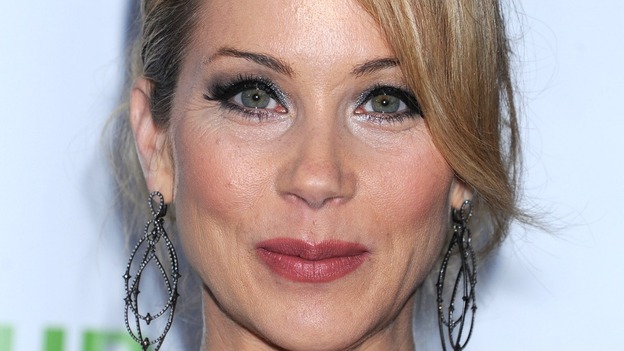 Applegate is now cancer free but said at the time: "I just wanted to kind of be rid of it. So this was the choice I made and it was a tough one."
Advertisement
Angelina Jolie has had a double mastectomy after doctors calculated she had an 87% chance of developing breast cancer as a carrier of the BRCA1 gene.
Read: Angelina Jolie reveals she has had a preventative double mastectomy
Around 1 in 20 breast cancers is partly caused by an inherited gene fault and the BRCA1 gene is just one of these.
The BRCA1 gene helps to repair damage to DNA. When a mutated gene is passed from parent to child, all the breasts' cells carry this mutation.
Women with a faulty gene have a 50 to 80% chance of getting breast cancer in their lifetime.

BRCA2 and TP53 genes are also associated with increased risk of breast cancer.
Genetic tests are available to women with a high risk of having changes in these genes.
E! News presenter Giuliana Rancic, who had a double mastectomy in December 2012 after being diagnosed with breast cancer, has tweeted her support for Angelina Jolie:
Angelina Jolie reveals double mastectomy. Proud of her for using her incredible platform to educate women: http://t.co/hxs1t2NAFT
Last year, former X Factor judge Sharon Osbourne revealed she had undergone a double mastectomy as she carries a gene which increasing the risk of developing breast cancer.
In an interview with Hello! magazine, she said: "For me, it wasn't a big decision, it was a no-brainer".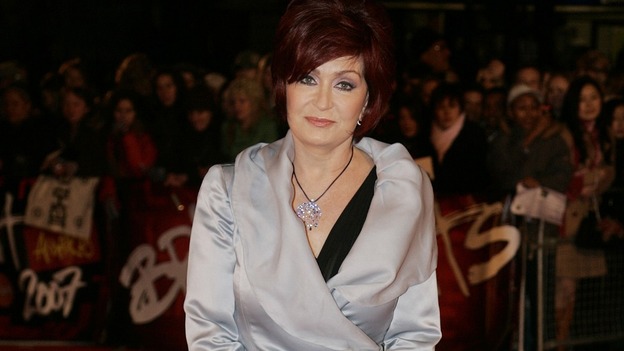 "As soon as I found out I had the breast cancer gene, I thought: 'The odds are not in my favour".
"I've had cancer before and I didn't want to live under that cloud: I decided to just take everything off, and had a double mastectomy".
Foreign Secretary William Hague said Angelina Jolie is a "a brave lady" who would be "an inspiration to many" after revealing that she had a double mastectomy to reduce her risk of breast cancer.
Mr Hague who visited refugee camps in the Democratic Republic of Congo with Jolie in March, as part of a campaign to highlight the problem of mass rape in conflict areas, added:
"She is a courageous lady and a very professional lady. She's done a lot of work with me in recent months."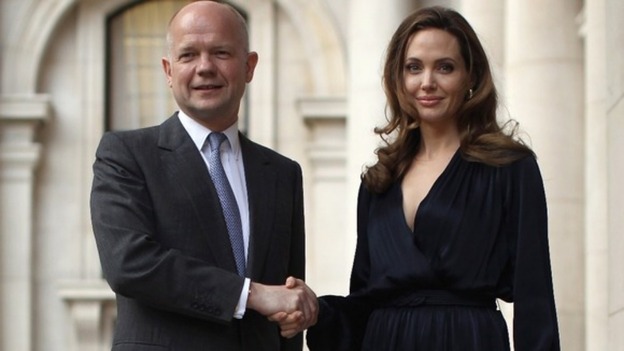 "She gave no sign that she was undergoing such treatment and I think she's a very brave lady, not only to carry on with her work so well during such treatment, but also to write about it now and talk about it. I think that she's a brave lady and will be an inspiration to many."
Load more updates
Back to top