May: Lessons from sex ring trial
The Home Secretary has said police and social services in Oxford need to learn lessons from the "appalling" abuse of a group of vulnerable young girls. Seven members of a paedophile ring were found guilty of sexually abusing and exploiting them.
Kamar Jamil, aged 27, was found guilty of eight offences including rape, facilitating child prostitution and trafficking.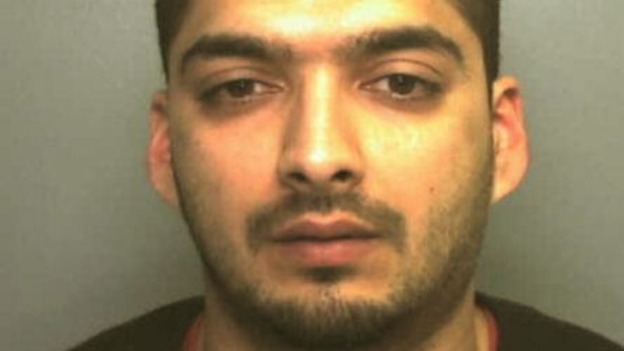 Akhtar Dogar, aged 32, was found guilty of eleven offences including rape, facilitating child prostitution and conspiracy to rape.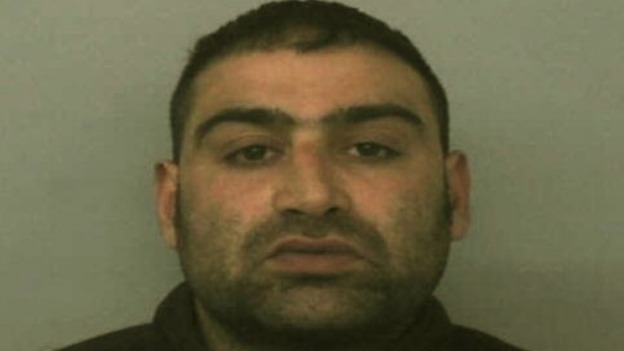 Anjum Dogar, aged 31, was found guilty of nine offences including rape, facilitating child prostitution and conspiracy to rape.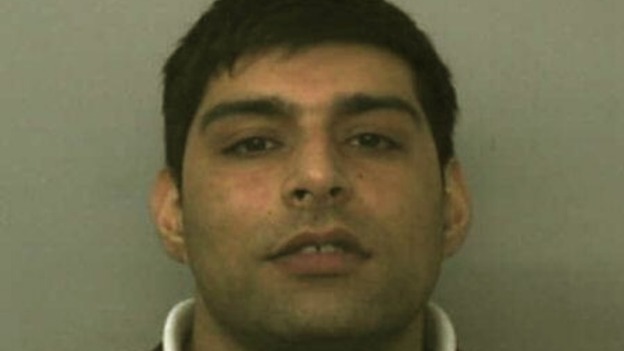 Meridian
For years, the widespread and systematic exploitation of young girls went largely unchecked. Those whose job it was to protect them say they didn't realise the scale of the problem - and it took years for different pieces of the horrendous jigsaw to to fit together.
But what lessons have been learned and what's going on now to protect children in Oxfordshire and elswhere to ensure this never happens again? Our Social Affairs Correspondent Christine Alsford reports.
Interviewees: Penny Browne, Oxfordshire County Council; Joanna Simons, Chief Exec., Oxfordshire County Council; and Jon Brown, NSPCC
Advertisement
Prosecutors have pledged to look again at three historic cases involving victims of the Oxford sex ring after admitting more could have been done to investigate their claims. The CPS says it will re-examine the decision to take no further action over allegations of abuse from 2005 to 2006.
We want to encourage people who have experienced something similar to have the courage to come forward.

What we shouldn't do is as soon as we see a weakness - the girls had taken drugs or alcohol or they lied about something in the past - that means, 'this case is hopeless and we can't go ahead with it'.

Rather than be fatalistic and negative, it's about being really positive and saying, 'how can we really get to the truth here?'
– Baljit Ubhey, chief crown prosecutor for Thames and Chiltern
Guilty verdicts on Oxford grooming and abuse trial. Terrible details of young girls regularly raped and missed opportunities by the care system and police. Oxford paedophile ring details are too horrific to report in full.
The girls were groomed, attacked and sold to others. Police and social workers were told years ago.
Police and social workers have apologised for not protecting vulnerable schoolgirls who were sexually abused and exploited by a paedophile ring. The admissions of failure saw the girls being drugged and raped when they were supposed to be in the care of the authorities.
Seven out of nine men on trial were found guilty of offences against six girls and were remanded in custody for sentencing next month.
Mohammed Karrar's brother Bassam was also found guilty of rape and conspiracy to rape girls under 13, child prostitution and trafficking.
Fighting broke out in the dock after two of the defendants were cleared.
Advertisement
Here are the verdicts from the jury so far into alleged sexual exploitation of girls as young as 11 between 2004 and last year in the Oxford area:
Brothers Akhtar Dogar and Anjum Dogar and Kamar Jamil, convicted of rape, facilitating child prostitution and trafficking
Assad Hussain, convicted of two counts of sexual activity with a child
Mohammed Karrar, guilty of rape of a child under 13 and procuring abortion, conspiracy to rape, child prostitution and trafficking
Verdicts are still being delivered on similar charges involving other defendants.
The verdicts come after almost 17 weeks of evidence at the Old Bailey
During that time the jury had to consider more than 60 charges
As the trial began each of the men denied all charges against them
The operation was codenamed 'Bullfinch' by Thames Valley Police
Meridian
Anjum Dogar convicted on nine counts including rape and child trafficking.
Meridian
Kamar Jamil has been found guilty of eight offences including rape. Ahktar Dogar found guilty of 11 counts including rape.
Load more updates
Back to top