David Beckham to retire
David Beckham said he will retire from professional football at the end of the season. He said: "I feel now is the right time to finish my career, playing at the highest level."
The President of FIFA Sepp Blatter has tweeted his tribute to 'iconic' David Beckham after he announced his retirement and wished the former England capital good luck:
David Beckham, one of the most iconic figures in global football is retiring from playing. It's the end of a chapter of an amazing story.
David grew up as a football loving child & achieved his dreams, and unquestionably inspired millions of boys & girls to try & do the same
Whatever he chooses to do next I'm sure he'll approach with the same dedication & good grace he displayed the last 21 years. Good Luck!
David Beckham said he felt winning the Ligue 1 title with Paris Saint-Germain helped justify his decision to retire from football this season.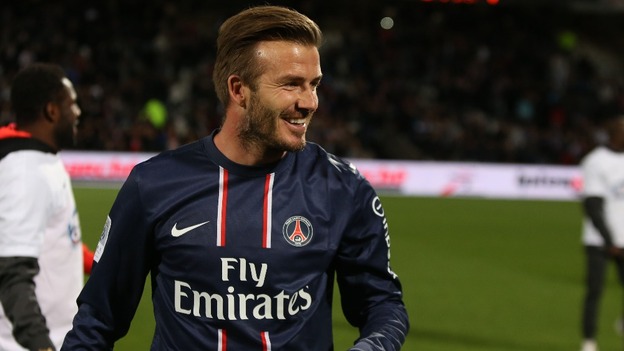 "I always secretly said to myself that I wanted to go out at the top. If you told me six months ago that I could finish the season by winning the French league, I would have said 'no chance', Beckham told Sky Sports News.
Advertisement
Just last month David Beckham told ITV Football that he would not turn down the chance to play for his country again.
He said: "I'm not ready to hang my boots up yet. Somebody just asked whether I would want to play for England again - who wouldn't?
"It's one of the reasons why I've never retired from international football, because if there's ever a chance I could play for my country again I would never turn that down."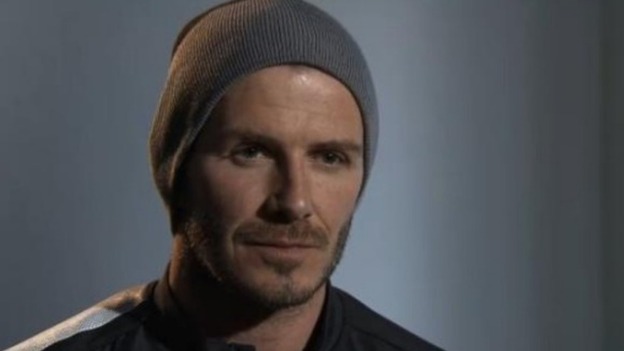 David Beckham said it was a "difficult decision" to retire from football and he "thinks" he has made the right decision.
"I feel now is the right time... I think," he told Sky Sports News.
"It's a difficult decision because I still feel I can play at the top level. I'll always feel I can do more, that's the problem."
The Essex County Football Association has tweeted a picture of a fresh-faced David Beckham's Essex Schools ID card: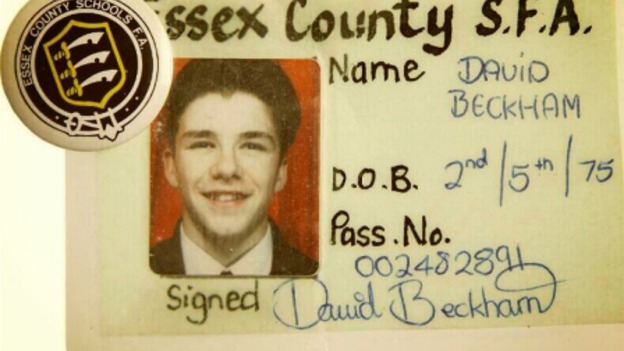 David Beckham's former Manchester United team-mate and close friend, Gary Neville, has paid tribute to his pal's "amazing career":
David Beckham= Amazing Career . He just loved playing football. Congratulations and a pleasure to be a team mate! http://t.co/NT6cpfFiRY
Advertisement
The Prime Minister's view is that David Beckham has been an outstanding footballer throughout his career but not only that he has been a brilliant ambassador for this country, not least if we remember all the work he did on helping us win London 2012.

The Prime Minister's message would simply be to say: congratulations on a fantastic career.
– Number 10 spokesman
England manager Roy Hodgson said he hopes David Beckham resists the temptation to move away from football in retirement, and instead remains involved in the game:
David is a man with many talents and a lot of people will now be offering him different jobs, different roles, some of which could take him away from football, but I'm rather hoping we will be able to keep him in football.

We could benefit from his experience, we could benefit from his charisma, and benefit from the magnificent past he has had as a football player.

I didn't know him too well before taking the job, but since I have been appointed he has been unbelievably supportive, if only with things like text messages wishing us luck.

In David Beckham England has a big fan, a great supporter.
– Roy Hodgson, England Manager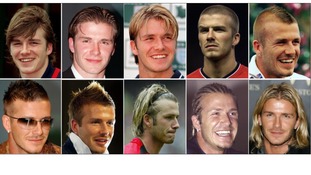 Hundreds of column inches have been dedicated to his many looks, here is a look back at some of the best (and worst) looks of David Beckham.
Read the full story
The former Olympics minister Tessa Jowell has tweeted her tribute to former England captain David Beckham, who was a key figure in the successful bid for the 2012 Olympic games:
.@lbc973 we owe David a huge debt, great footballer & great Olympic ambassador. Memories of Flame arriving @ Culdrose http://t.co/i7ZMYvfGkV
Load more updates
Back to top