Syrian army using 'new tactics'
The Syrian deputy foreign minister has told ITV News the army is using "new tactics, new ways to deal with armed groups." Faisal Mekdad told International Editor Bill Neely "now we know the art of how to fight them."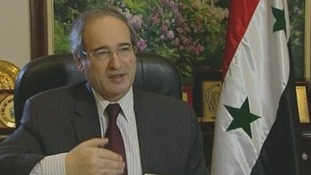 The Syrian deputy foreign minister told ITV News they were using 'new tactics' to fight rebel soldiers trying to overcome the Assad regime.
Read the full story
President Obama said he has seen evidence of chemical weapon use in Syria, but he said it was important to get more specific information about what exactly happened, Reuters reports.
Advertisement
Fighters linked to al-Qaeda executed 11 men they accused of taking part in massacres orchestrated by Syrian President Bashar al-Assad's forces, a video published online apparently showed.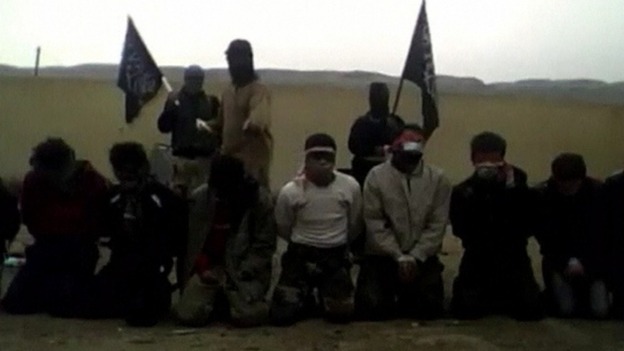 A man whose face was covered in a black balaclava shot each man in the back of the head as they kneeled, blindfolded and lined up in a row.
The executioner said in the video: "The sharia court for the eastern region in Deir al-Zor (east Syria) has sentenced to death these apostate soldiers that committed massacres against our brothers and families in Syria."
The fighters shouted "God is great" as each man was shot.
ITV News cannot independently verify the authenticity of these video clips which were posted on a social media website and distributed by Reuters.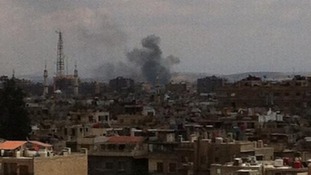 Although this week has been calmer than most, the relative silence was smashed by multiple artillery strikes across the city today.
Read the full story
A MiG warplane attacked two targets at the edge of Damascus. There were two loud passes over the Syrian capital, bombed once and then returned, five minutes later there were plumes of white smoke over the skyline.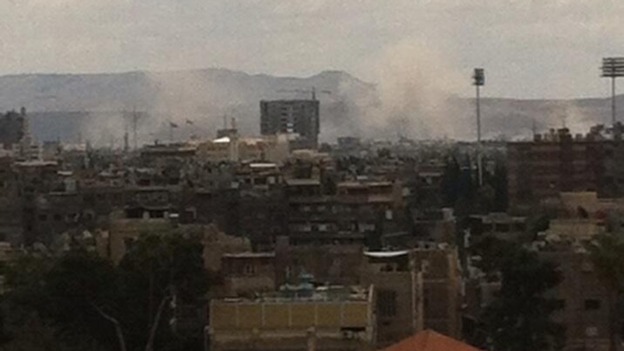 Watch International Editor Bill Neely's latest report from Syria here.
Back to top