MPs back gay marriage bill
MPs have voted by 366 to 161, majority 205, to legalise gay marriage by giving the Government's controversial Marriage (Same Sex Couples) Bill a third reading.
Turning to Culture Secretary Maria Miller shortly before the vote, shadow minister for women and equalities Yvette Cooper said:
"We can only wonder what would happen if you and I leapt up and started leading a Eurovision-style chorus perhaps of congratulations perhaps Abba-style, maybe not 'One Man, One Woman' but certainly 'I Do, I Do, I Do'.
"I have heard Conservative members talk about the anger in their constituencies. And I hope they will now be able to stop talking about the anger and start talking about the joy. Because this is about the joy that we can deliver to those that want to get married just as their parents did.
"Let's be loud and proud, let's start the singing. Let's celebrate, not discriminate. Let's put aside the anger and hear it for the joy."
Conservative Culture Secretary Maria Miller said today's vote was "the right thing."
Just won Third Reading vote of Equal Marriage Bill - After all the hard work, its moment to be proud of. It's the Right Thing #EqualMarriage
Bridget Phillipson is a Labour MP:
Proud to have voted for #equalmarriage this evening & that legislation a step closer
Simon Wright is a Liberal Democrat MP for Norwich South:
Strong majority for #samesexmarriage in House of Commons tonight and a victory for equality.
Advertisement
MPs tonight voted by 366 to 161, majority 205, to legalise gay marriage by giving the Government's controversial Marriage (Same Sex Couples) Bill a third reading.
by Simon Harris - Political Correspondent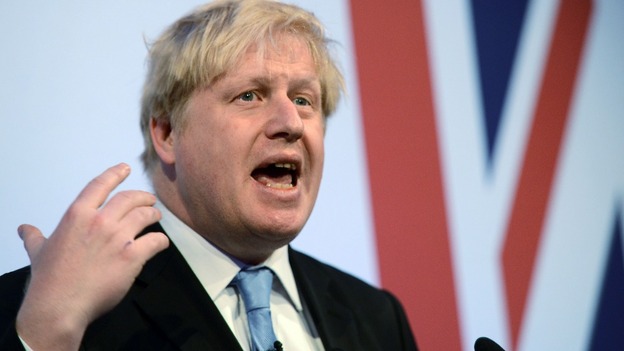 Boris Johnson has urged speedy action on same-sex marriage, saying: "Get it on the statute books and get on with it."
The Mayor of London also called on fractious Tories to train their guns on Labour following the recent reports of unrest among the party's backbenchers and grassroot members.
Watch: Tory MP complains of a 'last minute grubby deal' over gay marriage
Conservative MP Tim Loughton has described yesterday's divisions over plans to legalise gay marriage as a "grubby deal" between the front bench and the Government.
He said: "I think the Labour party have been suckered into thinking it's going to be more immediate review than it actually is."
Plans to allow same-sex marriage survived a Conservative backlash after a fraught debate in the House of Commons.
An amendment which supporters warned could derail the legislation altogether was easily defeated after the Government reached an agreement with Labour.
The Marriage (Same Sex Couples) Bill now looks set to be approved by MPs tomorrow - but is likely to meet stiff resistance in the House of Lords.
A bid by a Tory opponent of gay marriage to extend civil partnerships to heterosexual couples attracted 70 supporters in a free vote - far fewer than the 100-plus anticipated by some critics.
Ex-minister Tim Loughton insisted it was not a "wrecking amendment" and was a move backed by the public and many advocates of same-sex marriage.But the change - which Culture Secretary Maria Miller said would impose significant delays and costs - was defeated by a majority of 305.
Advertisement
Divisions over plans to legalise gay marriage were exposed tonight as 70 MPs voted for a "wrecking" amendment designed to scupper the Government's controversial Marriage (Same Sex Couples) Bill by allowing straight couples to take up civil partnerships.
An amendment to allow registrars to opt out of conducting same-sex marriages received the support of 150 MPs in a Commons vote tonight
The MPs - many expected to be Tory backbenchers - had signed an amendment which if passed would have allowed registrars to opt out of carrying out gay marriages
The 150 MPs represents a significant opposition to the Government's plans. But they were defeated in the House of Commons by 340 MPs, Government majority 190
MPs are debating the Coaliton's controversial plans for gay marriage in the Commons this evening. Knowing he'd lost support for the plans from his own side to lose, the Prime Minister has cut a deal with Labour to get it though.
The temporary pact should see this historic measure through the Commons.
Political Correspondent Libby Weiner reports:
by Conservative Councillor, Mary Douglas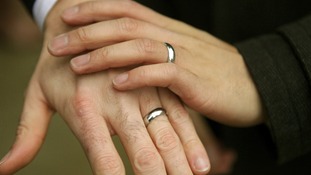 In an article for ITV News, Conservative councillor Mary Douglas talks gay marriage and urges David Cameron to return to 'core values'.
Read the full story
Load more updates
Back to top