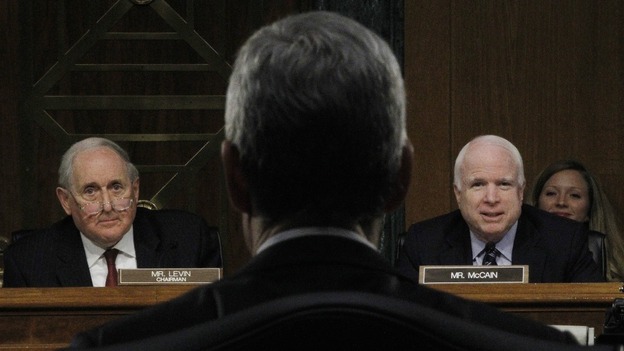 After questioning Apple CEO Tim Cook in a congressional hearing into their tax affairs, Senator John McCain said he was sorry they had run out of time as he had been meaning to ask a question that seemed to have been troubling him. As the hearing ended he said:
"What I really wanted to ask is why the hell I have to keep updating the apps on my iPhone all the time and why you don't fix that?"
Cook responded the company was "trying to make them better all the time."