West Country (E)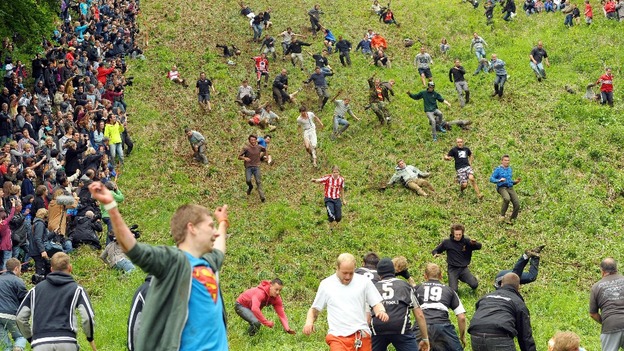 The 86 year-old cheesemaker who supplies a wheel of Double Gloucester for the annual cheese rolling event has been warned by police that she could be liable for legal action if anybody is injured. Diana Smart has supplied the 7lb cheese for the race near Brockworth for the past 25 years.
Cheese rolling has taken place at Cooper's Hill on the spring bank holiday since at least the turn of the 19th century. The last official event was held in 2010, when 15,000 people turned up.
Health and safety concerns led to the contest being cancelled, but unofficial competitions have run since. More details here.