Foreign Secretary William Hague will find out today whether the European Union will back his calls for the Syrian arms embargo to be lifted in order to partially supply rebels.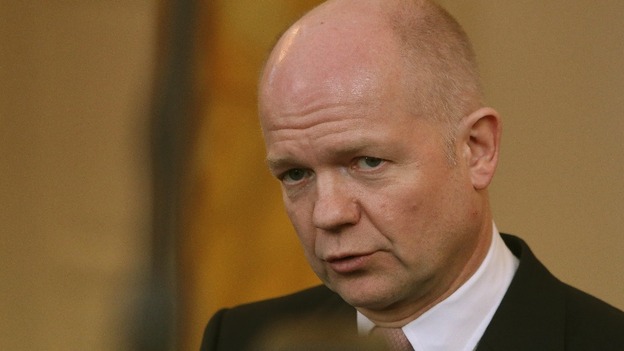 Britain and France are expected to argue that current sanctions are not working and call for the embargo to be altered at a meeting with European Union foreign ministers in Brussels.
Mr Hague's calls look set to be rejected with several EU countries - including the Netherlands, Sweden and the Czech Republic - opposed to the plans over fears the weapons could fall into the hands of Islamic extremist groups.
Read: The battle intensifies for the Syrian town of Qusair
Read: Syria - nobody is really winning, there are only losers