Tory MP 'offered pass for cash'
Tory MP Patrick Mercer has been accused of breaking Parliamentary rules by tabling parliamentary questions for a fake lobby firm and offering a Commons pass in return for cash. Mercer said he was taking legal advice and will step down in 2015.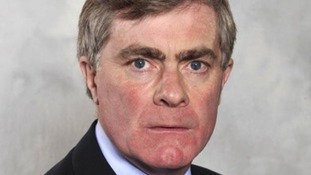 Conservative MP Patrick Mercer has been accused of breaking parliamentary rules by offering to provide a Commons pass for lobbyists.
Read the full story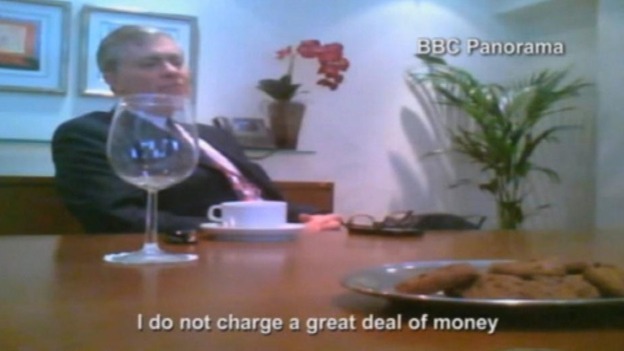 Conservative MP Patrick Mercer has been accused of breaking parliamentary rules by offering to provide a Commons pass for lobbyists and tabling parliamentary questions in return for money.
Secret filming by BBC Panorama and The Telegraph appears to show Mercer agreeing to table parliamentary questions after being paid by a fake lobbying firm. The questions were drafted by undercover reporters purporting to be lobbyists for businesses with interests in Fiji, the Telegraph alleges.
Mr Mercer is also captured on camera agreeing to approve a parliamentary pass for a "representative" for the fake firm. He said:
"I do not charge a great deal of money for these things. I would normally come out at £500 per half day, so £1,000 a day."
Parliamentary rules ban MPs from undertaking "paid advocacy" on behalf of paying clients. Mr Mercer said he is taking legal advice on the allegations.
Advertisement
A spokeswoman for the Standards Commissioner Kathryn Hudson, has said she "would consider the case for investigating Tory MP Patrick Mercer within a working week".
Mercer today announced he was resigning the party whip amid media reports that he broke Parliamentary rules while lobbying for Fiji.
Tory MP Patrick Mercer "should be held to account by his constituents" over allegations that he broke Parliamentary rules, TaxPayers' Alliance chief executive Matthew Sinclair has said:
Details of the precise allegations against Mr Mercer are yet to emerge, but Newark residents will be intrigued as to why their MP has resigned from his party but not from Parliament.

Mr Mercer's constituents should have the right to hold him to account for his actions if they feel he has let them down, but they cannot do so because the Government has failed to introduce the recall mechanism it promised in the Coalition Agreement.
Tory MP Patrick Mercer will remain in the Commons as an Independent MP, despite resigning the party whip over allegations that he broke Parliamentary rules.
In light of the allegations being made against him, Patrick has decided to resign the whip from the Conservative Party while a proper investigation is undertaken.

Until such time as the investigation is concluded, Patrick will be an Independent Member of Parliament and not subject to the rules of the local party.

Patrick has always been a dedicated, hard-working and popular local MP and we will be saddened if these allegations are proven.

Until such time as there has been a full and proper investigation, in line with British justice, we shall neither pre-judge nor pre-empt the outcome.
– Stuart Wallace, chairman of the Newark Conservative Association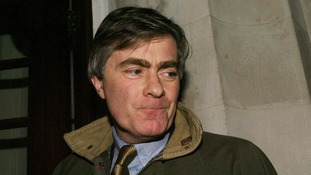 The Conservative MP, who is alleged to have lobbied on behalf of Fiji, posed several questions about the country to Parliament this year.
Read the full story
Advertisement
The former Conservative whip Patrick Mercer is alleged to have been involved in lobbying on behalf of Fiji, according to an investigation by the Telegraph and BBC Panorama.
Councillors in Patrick Mercer's constituency of Newark, where he has a 16,000 majority, have expressed their shock at the news of his resignation.
Councillor Peter Duncan said he always thought of Mr Mercer as "a very solid citizen".
He added: "If this news is true then I am shocked. I thought he was a very strong individual with a strong point of view. He will be missed."
Another Tory councillor Derek Evans said: "I'm very surprised at the news. I've a lot of trust and faith in Patrick. I have utter faith in him as an MP."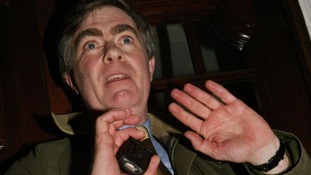 Tory MP Patrick Mercer is no fan of David Cameron. News that he was about to resign the Conservative Party whip triggered speculation he was about to join UKIP. Or that he was about to say Cameron should be challenged for the leadership.
However, the decision was prompted by a newspaper story which was due out tomorrow. He is facing allegations over lobbying and failing to register his activities.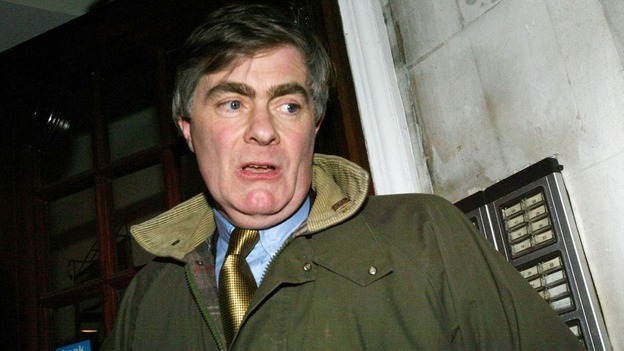 Mr Mercer says he has referred himself to the Parliamentary Commissioner for Standards. He has also decided not to stand as the MP for Newark at the next election.
Mercer was forced to leave the Shadow front bench in 2007 when he said it was acceptable to refer to ethnic minority soldiers as "black b*****ds."
Downing Street says the Prime minister is aware. But he won't be choking on his Spanish cornflakes on his Ibiza holiday that this particular MP has left the family.
Load more updates
Back to top