Coronation anniversary service
The Royal Family have gathered to mark the 60th anniversary of the Queen's coronation with a religious service today at Westminster Abbey. The Duke of Edinburgh has attended despite withdrawing from an event last night after feeling "unwell."
A special service at Westminster Abbey today celebrated 60 years since the Queen's coronation.
Prince Philip, who had missed an engagement last night due to illness, was by her side.
This report is by ITV News correspondent Neil Connery:
The Queen and other members of the Royal Family attended a service at Westminster Abbey today to mark the 60th anniversary since she was crowned on the 6th June 1953.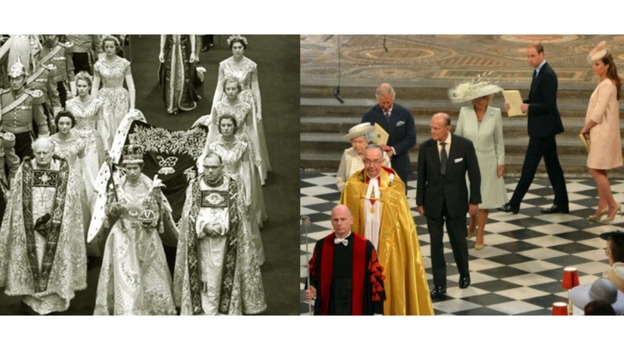 Advertisement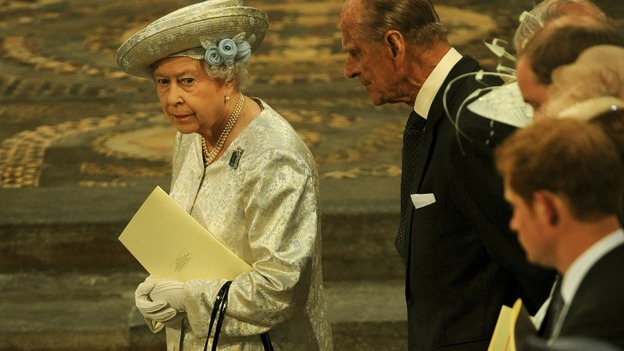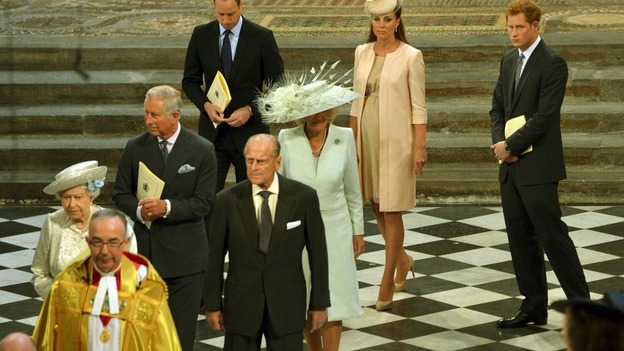 After the Coronation anniversary service, members of the Royal Family gathered outside Westminster Abbey as they waited for their transport to arrive.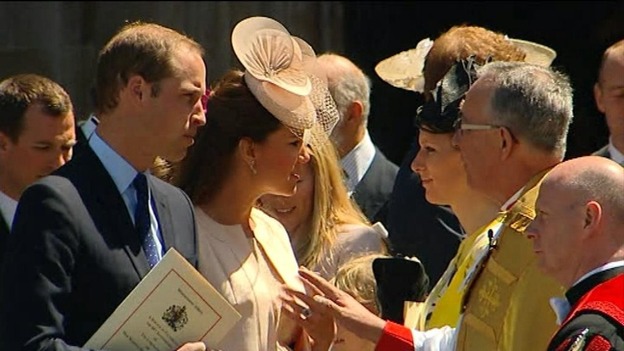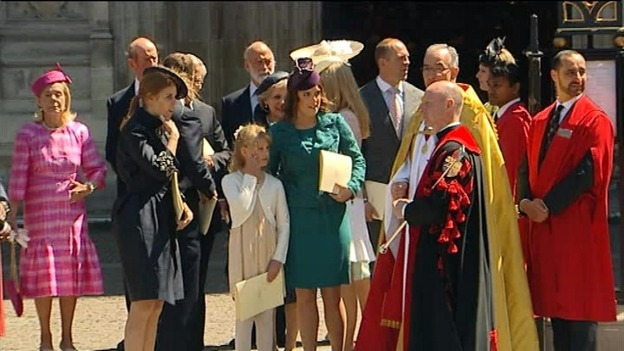 Actress Claire Skinner paid homage to the Queen at today's Westminster Abbey Coronation service.
She read a poem called The Throne, written by Poet Laureate, Carol Ann Duffy (b 1955):
The crown translates a woman to a Queen - endless gold, circling itself, an O like a well, fathomless, for the years to drown in - history's bride,anointed, blessed, for a crowning.

One head alone can know its weight, on throne, in pageantry, and feel it still, in private space, when it's lifted: not a hollow thing, but a measuring; no halo, treasure, but a valuing; decades and duty.
Time-gifted, the crown is old light, journeying from skulls of kings to living Queen. Its jewels glow, virtues; loyalty's ruby,blood-deep; sapphire's ice resilience; emerald evergreen; the shy pearl, humility. My whole life, whether it be long or short, devoted to your service. Not lightly worn.
– The Throne, Carol Ann Duffy CBE FRSL (b 1955)
Elements of the Queen's 1953 Coronation ceremony were reflected in today's celebration service at Westminster Abbey.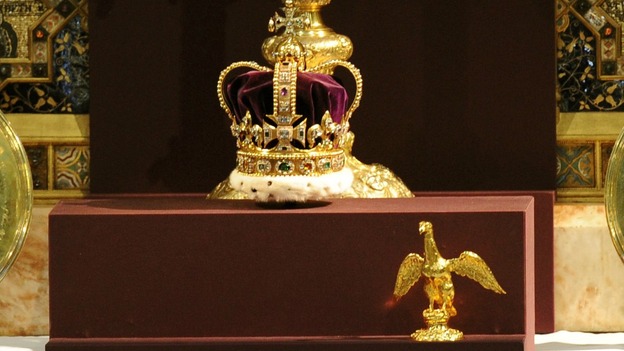 When kings or queens are crowned the ritual features the recognition, oath, anointing, investiture and homage.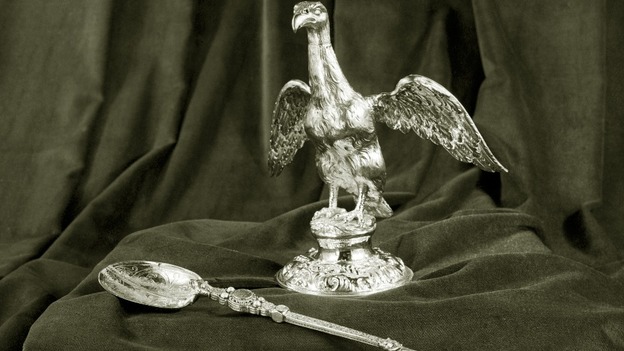 The Dean of Westminster told the congregation:
"Sixty years ago, in this holy place, Queen Elizabeth II was anointed with holy oil, clothed with sacred garments, and, after receiving symbols of authority, crowned with the Crown of St Edward, King and Confessor, just as Her Majesty's royal predecessors from 1066.
"Here today we gather to give thanks to almighty God for the faithful ministry and dutiful service the Queen continues to offer God and the people of this nation, the overseas territories and the realms, and as head of the Commonwealth."
Advertisement
A festive and seemingly international crowd of well-wishers turned out at Westminster Abbey to watch the Royal family arrive for the coronation service.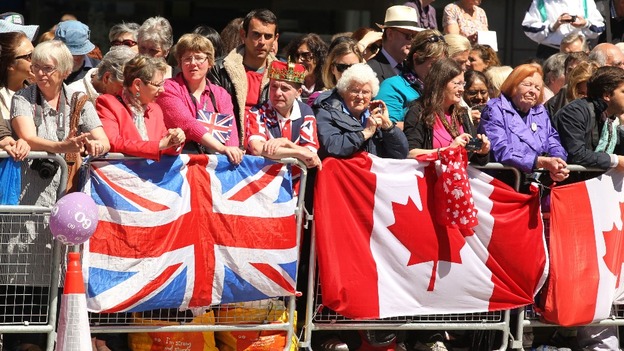 The Archbishop of Canterbury Justin Welby has addressed a service to mark the 60th anniversary of the Queen's Coronation at Westminster Abbey.
He told the congregation: "A nation watched. It was the first time the whole nation had watched anything as it happened. But this they saw.
"Pomp and ceremony on a rainy June day, all so very British, wrapped in time and custom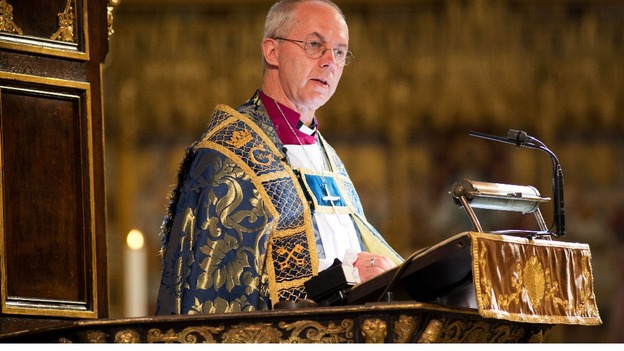 The Archbishop also said that at the 1953 ceremony, the Queen knelt at the abbey's altar and prayed.
"We do not know what was prayed. Her Majesty knelt at the beginning of a path of demanding devotion and utter self-sacrifice, a path she did not choose, yet to which she was called by God.
"Today we celebrate sixty years of whole-hearted commitment and faithfulness".
The Archbishop of Canterbury is saying that the Queen, at her coronation, began a path of utter self sacrifice that she did not choose.
The Prime Minister David Cameron and his opposition, Ed Miliband, are sat side by side in Westminster Abbey. They are wearing matching suits and ties.
Load more updates
Back to top