Balls: Cut fuel benefit for rich
Labour would axe winter fuel payments for hundreds of thousands of the UK's richest pensioners if they were in power, the shadow chancellor Ed Balls has said. He also promised an "iron discipline" on spending.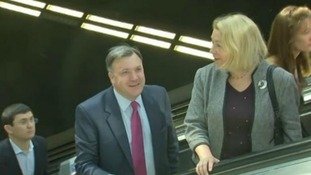 Aiming to show that Labour is ready to deal with the deficit, the shadow Chancellor has got pensioners paying top rate tax in his sights.
Read the full story
Labour finally began to flesh out its public spending plans ahead of the general election.
If they win in 2015, pensioners in the higher rate tax bracket would no longer get the winter fuel allowance.
The Shadow Chancellor, Ed Balls, claims more than half a million pensioners do not need the financial handout in what will still be tough times.
ITV News political Editor, Tom Bradby, reports:
Advertisement
Government expenditure directed at pensioners has 'soared by 60%' meaning the average pensioner is now 'richer than 40%' of the population', according to figures cited by the Institute of Directors.
The claims came in response to shadow chancellor's proposal to reduce winter fuel allowance for wealthy pensioners.
Over the past fifteen years government expenditure directed at pensioners soared by 60% in real terms (i.e. after inflation). The median pensioner is now richer than 40% of the population. It would be wrong to exempt better-off pensioners from the sacrifices demanded of working families.

Meaningful reform would also means test other universal pensioner benefits like TV licences and free travel. Ed Ball's plan would target £100 million in savings, which will have a negligible impact on the welfare budget.
– Simon Walker, director general of the Institute of Directors

Mr Walker said that if Labour is serious about achieving 'iron discipline' over the public finances, it cannot limit itself to a 'token tweak' to the winter fuel allowance, which represents a 'drop in the entitlement ocean'.
Shadow Chancellor Ed Balls has called for winter fuel payments to be axed for the richest pensioners.
He said in a speech: "When our NHS and social care system is under such pressure, can it really remain a priority to pay the winter fuel allowance... to the richest 5% pensioners, those with incomes high enough to pay the higher or top rate of tax?"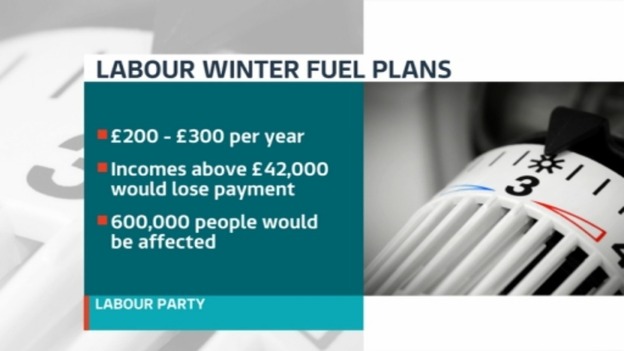 Shadow Chancellor Ed Balls today committed to a cut in the winter fuel allowance payment for the wealthiest pensioners.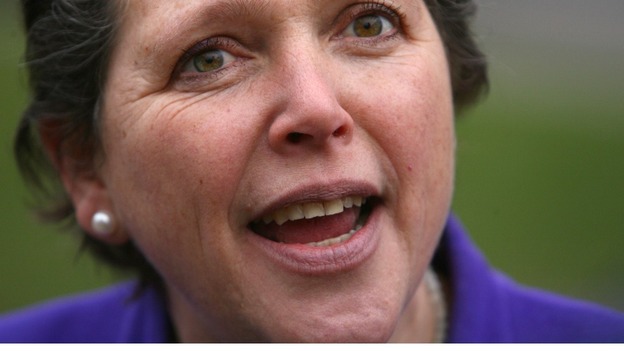 The Liberal Democrats have hit out at Labour after the shadow chancellor Ed Balls called for the richest pensioners to be stripped of their winter fuel payments.
Susan Kramer, co-chair of the Lib Dem Parliamentary Party Treasury Committee, said: "Three years into this parliament and Labour still has no credible economic policies.
"Ed Balls' proposed savings are a drop in the ocean.
"The idea Labour can demonstrate 'iron discipline' on spending is laughable."
Advertisement
Peter Hain, Ed Balls' fellow Labour MP, has criticised the Shadow Chancellor's proposed cut to the winter fuel allowance for the richest pensioners.
Problem with Labour cutting winter fuel for rich is where does attack on universalism stop? http://t.co/ybBhLA3eWm
In April, he wrote in the Guardian that "to lower the threshold for means-testing would be administratively costly, time-consuming and inefficient".
Shadow chancellor Ed Balls has identified areas that Labour would target to generate savings.
Speaking at Thomson Reuters today, he said he would make cuts to HS2, Navy admirals, Titan prisons and some motoring agencies.
He had already identified a saving of £100 million by axing winter fuel allowance for high tax-paying pensioners.
Shadow Chancellor Ed Balls has warned his colleagues that, should they win the 2015, Labour will need "have to govern with much less money around".
In a speech at Thomson Reuters, he said:
The situation we will inherit will require a very different kind of Labour government to those which have gone before.
We can expect to inherit plans for further deep cuts to departmental budgets at a time when the deficit will still be very large and the national debt rising…
We will inherit a substantial deficit. We will have to govern with much less money around. We will need to show an iron discipline.
Shadow Chancellor Ed Balls has committed to cut winter fuel payments for wealthy pensioners if Labour wins the 2015 general election.
The move would affect about 600,000 people and generate savings of around £100 million.
Under current laws, pensioners are entitled to means-tested and universal benefits.
Means-tested
Pension credit
Housing benefit
Council tax benefit
Universal
Winter fuel allowance
Free bus travel (for over 65s)
Free TV licence (for over 75s)
Load more updates
Back to top