4 bailed over Islamic school fire
Four teenagers arrested in connection with the fire at an Islamic school in Chislehurst in Kent have been released on bail.
Four teenagers arrested after a fire at an Islamic boarding school in Chislehurst in Kent have been bailed, police have said:
Four teenagers arrested re fire in Chislehurst have been bailed pending further enquiries .
Police in London are seeing eight times as many Islamophobic attacks in the capital since the killing of Drummer Lee Rigby in Woolwich, a Metropolitan Police chief said today.
Commander Simon Lethford told BBC Radio 4's Today programme police had "definitely seen an increase" in the number of incidents:
We normally have about one Islamophobic crime a day across London, we have seen around eight a day.

Predominantly it's name calling, it's minor criminal damage but on some occasions, like the two arsons we have heard of, there are serious crimes.
– Simon Letchford, Metropolitan Police Commander
Advertisement
A London police chief has pledged to ensure an increased security presence around "vulnerable" areas in the capital following a suspected arson attack at an Islamic school in Chislehurst.
Commander Simon Letchford told the BBC's Today programme:
We have put additional police resources outside a number of premises which we think are vulnerable.

Clearly this is a time for Londoners to come together after the tragic murder of Lee Rigby and we would encourage people to remain calm, to provide information to us on anybody who they believe is carrying out these criminal acts.

We will do everything we can both to protect premises but also to bring to justice those who break the law.
– Simon Letchford, Metropolitan Police Commander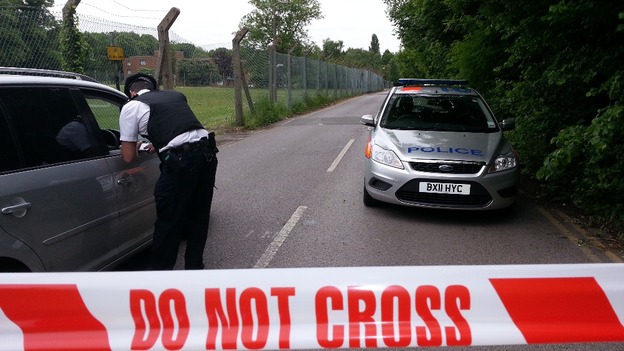 Four teenagers have been arrested in connection with the fire at the Darul Uloom School in Chislehurst, south-east London on Saturday night, Scotland Yard said.
Two 17-year-olds and two 18-year-old were arrested on suspicion of arson late yesterday and taken into custody.
Bromley Borough police officers are continuing to establish the full circumstances of the fire.
More than 100 pupils and staff at the Islamic boarding school had to be evacuated when the fire broke out.
Muslim political commentator Mohammed Ansar has said that the "government is being complacent on issues such as crimes against Muslim communities".
"This is almost puts us into a situation where this country is sleepwalking into a summer of discontent," he told ITV Daybreak.
Advertisement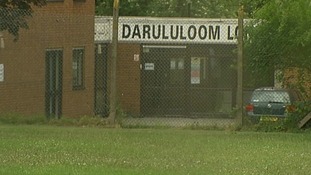 Detectives investigating a fire at an Islamic boarding school were tonight working to establish if it was started deliberately.
Read the full story
Mayor of London Boris Johnson has called a fire started at an Islamic boarding school "shocking", adding that police would bring "the culprits to justice":
Chislehurst fire shocking. We will come down v hard on those set on endangering life. Police will do everything to bring culprits to justice
by Harry Smith: ITV News Correspondent
The school has been trying its best to carry on business as usual today, but part of the site is now a crime scene. The fire broke out shortly before midnight. Initially staff tried to tackle the blaze themselves but once firefighters arrived they handed the job to them.
Two pupils were treated at the scene by paramedics for smoke inhalation but the ambulance service say no one was taken to hospital.
It means the Met Police have launched two investigations into suspicious fires at Islamic sites in recent days. That's prompted the Met's Commissioner Bernard Hogan-Howe to issue a statement.
These are difficult times for London's communities. The Met is now investigating suspicious fires at two locations within the Islamic community which have happened in the past few days. Fortunately no one has been hurt, but we know that fires can often prove fatal.

So I want to reassure people that we are using our full range of policing tactics to protect sites that might be vulnerable. In all boroughs across London, there is an increased police presence around locations that might be at risk. We will maintain a 24/7 guard of uniformed officers at sites we consider to be at greatest risk.
Detectives are working tirelessly to establish whether these fires were started deliberately, and if so, to catch those responsible.

We should not allow the murder of Lee Rigby to come between Londoners. The unified response we have seen to his death across all communities will triumph over those who seek to divide us.
– Sir Bernard Hogan-Howe, Met Commissioner
Load more updates
Back to top