Heart unit closures suspended
Plans to close three children's heart units have been suspended by the Health Secretary. Jeremy Hunt said the decision to close the units would be put on hold after a review suggested that a consultation was based on "flawed analysis".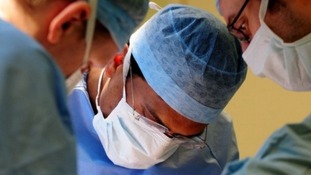 Health Secretary Jeremy Hunt has admitted that a decision to close three child heart units was flawed, but upheld the need for change.
Read the full story
Health campaigners and patients have been celebrating the decision to suspend the planned closure of three childrens' heart units.
Health Secretary Jeremy Hunt dramatically stepped in to save the centres in Leeds, Leicester and London, but warned that their future and that of seven others in England remain uncertain.
ITV News correspondent Paul Davies reports:
Read: Heart unit campaigner: 'They're finally listening to us'
Advertisement
Save Our Surgery activist and former patient Joe Barry, 16, said he was glad about the decision to suspend the closure of his local heart unit at Leeds General Infirmary.
"If I was born and this unit wasn't here I wouldn't have survived [the journey] to Newcastle," he said.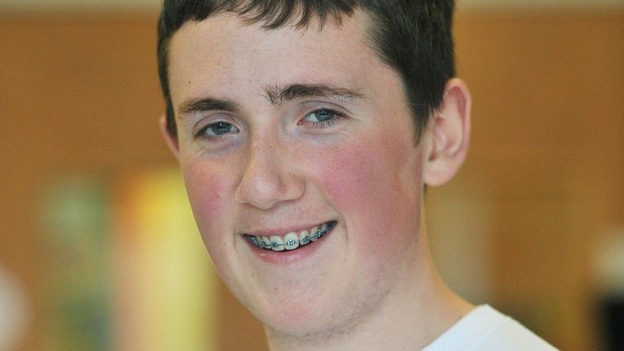 "It saved my life and I can't let this happen to anyone else.
"The news today, it's great. All the things that we've put forward to have a look at, it's all happening. After three years of fighting they're finally listening to us."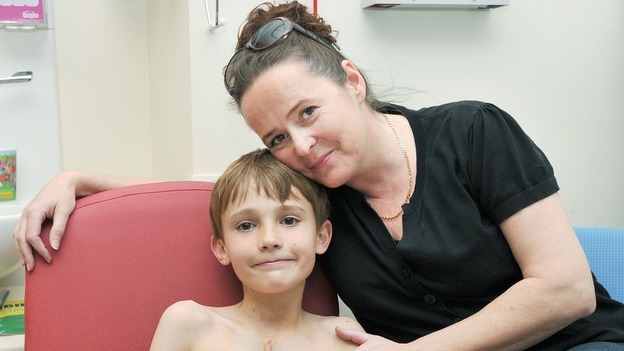 Lisa Rushworth, whose son Jack was treated at Leeds, said she hoped the hospital would now have a chance to make its case based "on more statistics and actual facts".
Jack, 11, said: "They've looked after me really well."
Members of the Save Our Surgery campaign group have welcomed the decision not to close a childrens' heart unit in Leeds.
Spokeswoman Sharon Cheng said that the Health Secretary's comments earlier today "completely vindicated" the stand taken by the group:
We are pleased and relieved that the Health Secretary has decided that a new review is necessary before NHS England can decide where children's heart surgery services should reside in England and Wales.

His comments about the Safe & Sustainable process and outcome completely vindicate the action that we took to challenge this, and demonstrate that exposing the flaws in the review was the right and necessary thing to do ...

The trauma experienced by patients and families across our Region throughout the Safe & Sustainable process, as acknowledged by the Health Secretary, must never be repeated.
– Sharon Cheng, Save Our Surgery
Campaigners demanding that their local children's heart surgery hospitals in England remain open won a partial victory today as the Health Secretary suspended a controversial review.
Jeremy Hunt admitted the initial decision to close units in Leeds, London and Leicester was based on faulty data.
But he said the review would be revisited and that some services would still have to shut.
ITV News reporter Martha Fairlie explains more:
Health Secretary Jeremy Hunt said he was clear the clinical case for changes to how children's heart surgery units are run remains, despite today's suspension of plans to close three units.
Speaking to the House of Commons, Mr Hunt said the independent review he instigated, following complaints from units where closure was recommended, still stressed the "case for change."
Read: Plans to close children's heart surgery units suspended
Advertisement
NHS England welcomed Jeremy Hunt's decision to suspend planned closures of three children's heart surgery units and promised to lead plans to rethink how care can be improved.
Professor Sir Bruce Keogh, Medical Director for NHS England said:
We welcome the review and NHS England will now study its recommendations in full to learn from them. We will institute a new process that recognises the very strong case for redesigning services to meet the demands of the future whilst addressing the legitimate concerns in our local communities.
Plans to close three children's heart surgery units were suspended by Health Secretary Jeremy Hunt today.
Addressing the House of Commons he said the review was based on "flawed analysis", saying:
The outcome of safe and sustainable review was based on a flawed analysis..and leaves too many questions about sustainability and implementation. This is serious criticism.

I therefore accept their recommendation that the proposals cannot go ahead in their current form, and am suspending the review today.
Last July, the decision was taken to close three of the 10 specialist child heart surgery units in England in a move to streamline paediatric heart services.
Leeds General Infirmary, Glenfield Hospital in Leicester, and the Royal Brompton in Chelsea, west London were earmarked for closure
The seven hospitals where it was decided surgery on children would continue were:
Great Ormond Street in London
Evelina Children's Hospital in London
Freeman Hospital in Newcastle
Birmingham's Children's Hospital
Alder Hey Hospital in Liverpool
Royal Hospital for Children in Bristol
Southampton General Hospital
The results of a review into the future of children's heart surgery at three hospitals in England is expected to be published later today.
Last year, the NHS revealed plans to end surgery at Leeds General Infirmary, Glenfield Hospital in Leicester and the Royal Brompton in west London.
However, after legal challenges and public opposition to the plans, the Health Secretary Jeremy Hunt ordered the review in October.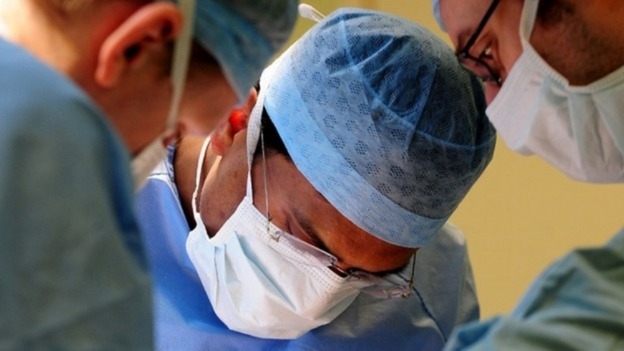 Read: Child heart units in Leicester, Leeds, and London to stop surgery
Load more updates
Back to top