E-cigarettes to be regulated
Electronic cigarettes are to be classed as medicines under new proposals to tighten up the regulation of nicotine-containing products.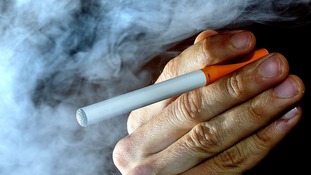 E-cigarettes are set to be classified as "medicines" in a bid to tighten up regulation. But what are e-cigarettes and are they safe to use?
Read the full story
Deborah Arnott, chief executive of health charity Action on Smoking and Health (ASH) said:
ASH welcomes the MHRA's decision not to follow the lead of a growing number of other countries and ban e-cigarettes, but to regulate them instead.

MHRA regulation can ensure that adult smokers can continue to be able to buy e-cigarettes as easily as tobacco, but promotion to children or non-smokers will be prohibited.
Smokers are increasingly choosing to use e-cigarettes. ASH estimates that around 1.3 million smokers and ex-smokers were current users in Spring 2013.

Some of the e-cigarette companies are complaining that their products will have to meet medicines standards for efficacy and safety, but for smokers to be confident about the quality of the products they're buying such regulation is essential.
– Deborah Arnott, ASH Chief Executive
Advertisement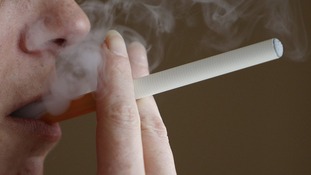 The MHRA says e-cigarette nicotine levels can vary from from batch to batch, casting doubt on how useful they are to those aiming to quit.
Read the full story
Jeremy Mean, the MHRA's manager of vigilance and risk management of medicines, said:
Reducing the harms of smoking to smokers and those around them is a key Government health priority.

Our research has shown that existing electronic cigarettes and other nicotine containing products on the market are not good enough to meet this public health priority.

Some NCPs are already licensed and the Government's decision to work towards medicines licensing for all these products is designed to deliver quality products that will support smokers to cut down and to quit.
The decision announced today provides a framework that will enable good quality products to be widely available.

It's not about banning products that some people find useful, it's about making sure that smokers have an effective alternative that they can rely on to meet their needs.
– Jeremy Mean
The Chief Medical Officer said it was "only right" that electronic cigarettes would be regulated as medicines in the future and that they were a "safer" source of nicotine than normal cigarettes.
Professor Dame Sally Davies said:
Smokers are harmed by the deadly tar and toxins in tobacco smoke, not the nicotine.

While it's best to quit completely, I realise that not every smoker can and it is much better to get nicotine from safer sources such as nicotine replacement therapy.

More and more people are using e-cigarettes, so it's only right these products are properly regulated to be safe and work effectively.
– Professor Dame Sally Davies, Chief Medical Officer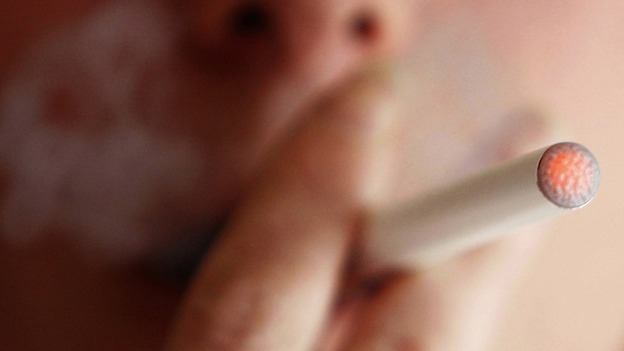 Electronic cigarettes are to be classed as "medicines" under new proposals to tighten up the regulation of nicotine-containing products.
Manufacturers are to face tough new tests before they can sell their e-cigarettes as "licensed products", the Medicines and Healthcare products Regulatory Agency (MHRA) said.
The move will also mean that licensed e-cigarettes can be prescribed by medics to help smokers cut down or quit.
The MHRA will regulate the products so that there is a consistent standard across all licensed products sold over the counter.
Advertisement
Users of the ITV News Facebook page have been commenting about e-cigarettes, which are subject to a government decision on regulation today.
Helped me to stop immediately after smoking for 15 years!! I havent smoked tobacco in over two months and will never go back to it again.
– Cecilia Klue
Lleave them alone, I've managed to quit with these E-cigs and saved loads of money in the process.
– Judi Desouza
They are much more addictive than real cigarettes. As you can use them inside people never have them out of their hand, leading to mood swings if people ran out of cartridges.
– Steve Ruffley
Electronic cigarettes are generally considered a safer alternative to normal cigarettes because they do not contain tobacco.
The devices dispense nicotine, which is highly addictive but not as dangerous as tobacco.
User sucks on mouthpiece
Sensor detects airflow and heats liquid inside replaceable cartridge
User inhales vapour and nicotine is delivered to lungs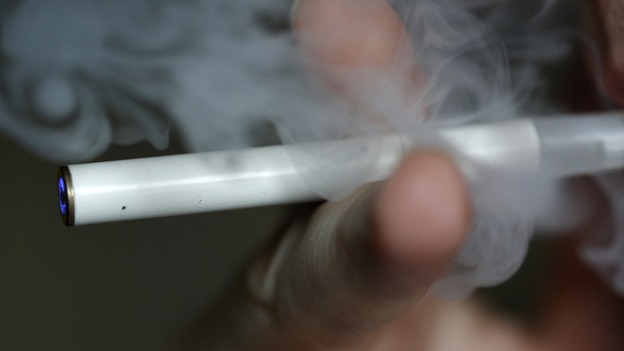 Update: For the new decision on e-cigarette regulation click here
Electronic cigarettes could be taken off British shelves depending on a government decision on the future regulation of the product.
There is currently no age limit on the devices or limits on their advertising or availability.
If the government decides that e-cigarettes need more medical assessments, they could be banned altogether while the health implications are investigated.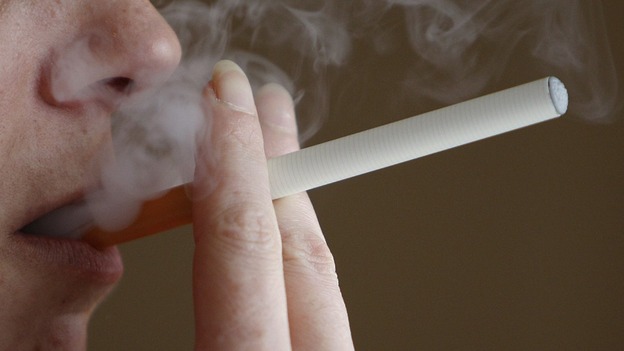 A decision is due this morning on whether the UK will regulate electronic cigarettes.
As it stands the devices are only covered by general product safety regulation but the government will announce today whether they will fall under the remit of the MHRA medical regulator.
Back to top