The death of Savita Halappanavar as a result of a miscarriage in an Irish hospital last yearhas thrust the controversial issue of abortion in Ireland into the spotlight.
The Indian dentist died from multiple organ failure from septic shock and E.coli after being refused a termination.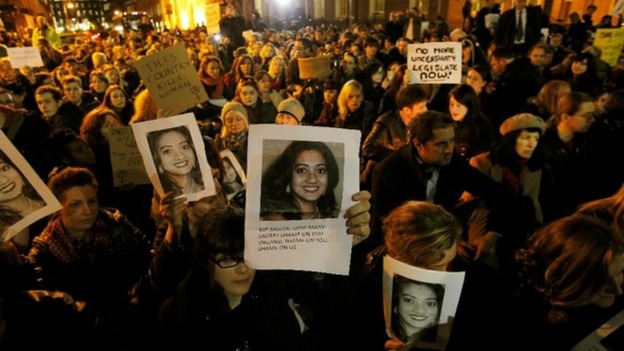 The Government committed itself to legislate and overnight published a proposed law to allow abortion if there is a real and substantial risk to a woman's life, including the threat of suicide, by July.
Elsewhere, an investigation by the health watchdog, Hiqa, is examining the safety, quality and standards of services provided by the HSE to patients, including pregnant women, at risk of clinical deterioration and as reflected in the care and treatment provided to Mrs Halappanavar.