PM: Drive Syria extremists out
David Cameron said he wants to see al Qaeda-linked extremists "driven out" of Syria. His comments came as Egypt's President Mohammed Morsi told a gathering in Cairo that his country has cut all diplomatic ties with Syria.
David Cameron said Britain had "made no decision to arm the rebels" in Syria but would continue to provide support in the area.
He described Syria's president Assad as a "brutal dictator."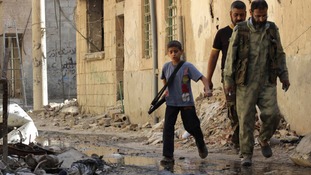 Writing for ITV News, international affairs analyst David Butter looks at the timing of US support for Syria and when it may arrive.
Read the full story
Advertisement
Syria's Foreign Ministry says the United States is lying about chemical weapons to give it an "excuse" to intervene in the country's civil war.
The White House relied on fabricated information in order to hold the Syrian government responsible for using these weapons, despite a series of statements that confirmed that terrorist groups in Syria have chemical weapons.
The United States, in resorting to a shameful use of pretexts in order allow President Obama's decision to arm the Syrian opposition, shows that it has flagrant double standards in the way it deals with terrorism.
– Syria Foreign Ministry statement
Foreign Secretary William Hague says the UK agrees "with the US assessment that chemical weapons, including sarin, have been used in Syria by the Assad regime".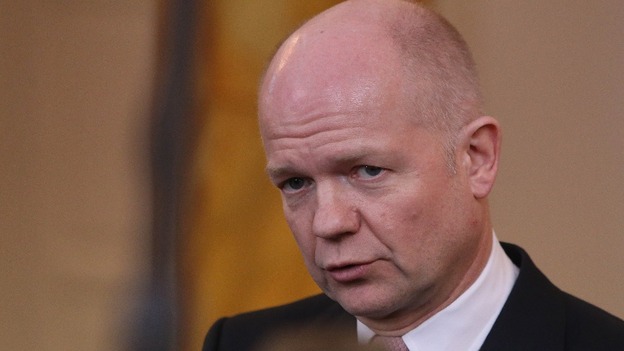 Mr Hague added: "The United Kingdom has presented evidence of the use of chemical weapons in Syria to the UN investigation, and we have been working with our allies to get more and better information about the situation on the ground.
"As I said in Washington on Wednesday, the crisis demands a strong, determined and coordinated response from the international community.
"We have to be prepared to do more to save lives, to pressure the Assad regime to negotiate seriously, to prevent the growth of extremism and terrorism, and to stop the regime using chemical weapons against its people."
ITV News spoke to Syrian opposition sources who said military backing from the United States could have the following consequences:
The government would be unable to re-take Aleppo, bringing an end to military action in the city. Previously government forces successfully took back control of Qusair
Syrian government, and opposition, would come under pressure to attend a conference in Geneva, aimed at ending the crisis
The opposition would be able to take control of Deraa, the largest city in southern Syria. That would be a significant victory after the defeat of Qusair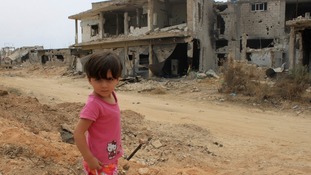 Are the US supplied assault rifles too little, too late and what incentive is there for Assad to enter peace talks?
Read the full story
Advertisement
Walid Safur, the British representative of the opposition Syrian National Coalition, says the rebels need anti-aircraft and anti-tank missiles.
We would like to see sophisticated weapons to bring down any aircraft and to deter this regime from bombarding the urban and civilian areas. We would like to see anti-aircraft missiles and anti-tank missiles in order to deter the Syrian regime.

The Syrian regime is attacking any target, civilian targets, infrastructure targets, whatever. And now more than 50% of the infrastructure of Syria has been turned into rubble.
Many people were obliged to desert their homes - we have more than seven million displaced inside Syria and around two million outside Syria, it's an unimaginable number, it's a massive and huge number.
– Walid Safur, speaking to BBC Radio 4
The United States is considering setting up a no-fly zone in Syria, possibly close to the border with Jordan, according to Western diplomats.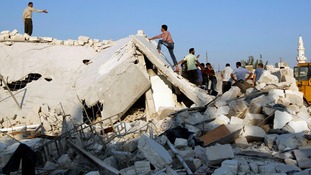 You can't accuse America of a rush to judgement. It has taken them months to conclude publicly that Syria has indeed used chemical weapons.
Read the full story
A senior Russian politician has dismissed claims the Syrian government is using chemical weapons against its own people. Head of the Foreign Policy Committee, Alexei Pushkov, claims the reports have been made up to help the United States justify intervening in the conflict.
Information about the use by Assad of chemical weapons has been fabricated in the same place as the lies about Saddam Hussein's weapons of mass destruction.

Obama is taking the same path as George Bush.
– Alexei Pushkov
Load more updates
Back to top