Proposals to jail reckless bankers
Senior bankers should be personally responsible for malpractice, with a new criminal offence of reckless misconduct in the management of a bank that carries a custodial sentence, the Banking Commission has concluded in its final report.
A Treasury spokesman said the report was a "very impressive piece of work".
There are many recommendations in it which will help the Government's plan to create a stronger and safer banking system.

This comprehensive report, produced in less than a year, vindicates the judgment that a parliamentary commission would be swifter and more appropriate than a lengthy public inquiry that others proposed at the time.
He said the Government will support legislation where it is needed, and will amend the Banking Bill currently before Parliament to ensure changes are quickly enacted.
The Government publicly welcomes the Commission's recommendations on increased personal responsibility, especially at a senior level, increased professional judgment by regulators, and better functioning markets.

We will now get on with a swift response and will report before the summer recess.
The chairman of the Commission on Banking Standards has spoken of his hopes for the future of the UK's banks as it publishes its final report.
Andrew Tyrie told ITV News: "We have to get to the position where there is much greater individual responsibility in banks for the actions taken and for the risks taken, not only on behalf of customers but ultimately on behalf of all of us, when things go very wrong and taxpayers have to step in.
"The primary task is to identify which individuals are bearing which risks and to make sure they are incentivised in the right way to try and bear down on these risks".
Advertisement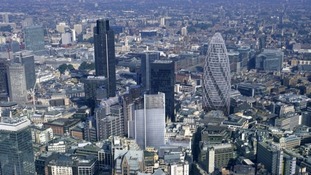 The Banking Commission says that senior bankers at state owned banks who are guilty of reckless actions should go to jail.
Read the full story
Load more updates
Back to top