Newcastle fans' Kinnear fury
Joe Kinnear has been confirmed as Newcastle's controversial new director of football. The 66-year-old angered fans with a radio interview on Monday night in which he questioned their intelligence.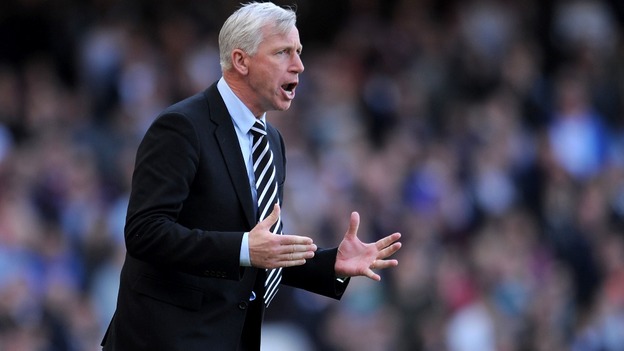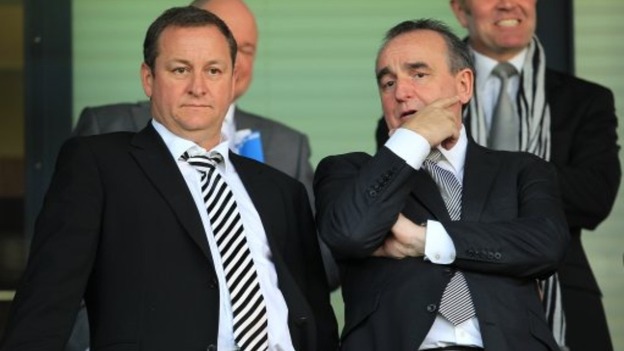 Newcastle United have announced the immediate resignation of managing director Derek Llambias.
Llambias said in a statement: "I have had an incredible journey during my five years at the club, including some challenging times. I will reflect with great fondness on my time in the North East and, in me, Newcastle United have a lifelong supporter.
"I want to thank the staff for their hard work, our fans for their support of the club, and wish them all well for the future."
Read: Kinnear ridiculed after 'Yohan Kebab' radio interview
More: What Newcastle got wrong about Kinnear appointment according to PR expert
Advertisement
Shortly after the official confirmation of Joe Kinnear's appointment, a number of Newcastle fans tweeted that they would be cancelling their season tickets in protest.
Phoned to cancel season ticket. You gotta send a letter in with your supporters no. on just for anyone else doing same. I'm done #nufc
Newcastle United confirmed that Joe Kinnear has been appointed director of football, working as a "senior executive" and reporting to the club's board.
Newcastle United have appointed Joe Kinnear as the club's new Director of Football on a three-year deal.

Joe will report directly to the club's Board as the senior executive in charge of all football-related matters. Chief scout Graham Carr and manager Alan Pardew will report into Joe.
– Newcastle United statement

Managing director Derek Llambias paid tribute to Kinnear's "many years of experience working within the game."
The board are pleased to welcome Joe back to the club. Joe has many years of experience working within the game, and this experience will be of great benefit to the club in achieving our objectives over the coming seasons."

Joe Kinnear first arrived at United in September 2008, initially as Interim Manager, following the departure of Kevin Keegan. Joe had previously had a successful seven-year management spell with Wimbledon and as a player enjoyed a fine ten-year career with Tottenham, during which time he won 26 Republic of Ireland caps.
– Derek Llambias, Newcastle United Managing Director
#NUFC can confirm that Joe Kinnear has been appointed as the Club's new Director of Football on three-year deal
Read: Joe Kinnear ridiculed after disastrous 'Yohan Kebab' radio interview
PR expert David Alexander said Joe Kinnear's radio interviews would do little to endear him to the Newcastle fans.
Alexander, a CIPR chartered PR practitioner, said the club should have "controlled the message" of his appointment:
There's no doubt that the appointment of Joe Kinnear could have been handled far better. He should also be instructed to only comment through official club channels rather than give unsolicited interviews that have created this storm in the first place.

As we've seen already, getting him to be 'on-message' is a tall order. He's proud of speaking his mind and has clashed with the media in the past.

But he should have been under strict instructions not to speak to the media before the club made an official announcement.
That way, the club could have controlled the message and ensured that the right things were said and that manager Alan Pardew was supportive.

His comments about Geordies have been less than helpful at building bridges.
– David Alexander, Managing Director, Calacus Public Relations

He suggested that the club's management should demonstrate a togetherness in order to win back the fans and that a transfer move for former striker Andy Carroll would help alleviate the antagonism.
The best thing Newcastle's PR department can do now is hold a press conference where Kinnear, Pardew and a director such as Derek Llambias discuss the strategy to move the club forward and move the discussion on from Kinnear's appointment.

And the best way to prove that Kinnear's appointment is worthwhile would be to bring back the prodigal son Andy Carroll to Newcastle, which along with plenty of positive and sincere messaging about his respect for the Newcastle fans, would go some way to alleviating the communication challenges in the short term.
– David Alexander, Managing Director, Calacus Public Relations
Advertisement
Tyne Tees
Former Newcastle United chairman Freddie Shepherd has called on Joe Kinnear to apologise to club's fans.
It follows a radio interview on Monday night criticised fans who had questioned his apparent appointment as Director of Football.
The club has still to officially confirm his position.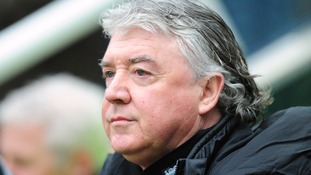 Kinnear riled Newcastle fans by saying he had "more intelligence than them" during an interview in which he mispronounced his player's names
Read the full story
Back to top