Soldiers' families can sue MoD
The Supreme Court has ruled that relatives of three soldiers killed in Iraq can sue the MoD for damages. The families say it failed to provide them sufficient protection after they were killed by roadside bombs while in lightly armoured Land Rovers.
The families of British soldiers killed and injured fighting in Iraq have been given the go-ahead today by the Supreme Court to bring compensation claims against the Government.
The court ruled that damages claims could be launched under legislation covering negligence and human rights. Martha Fairlie reports from the Supreme Court.
Read: Iraq soldiers' families win the right to sue the Government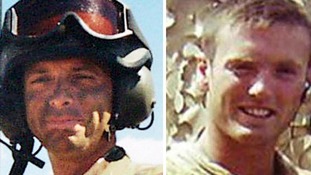 Families of soldiers killed in Iraq have been given the go-ahead by the Supreme Court to bring compensation claims against the Government.
Read the full story
Advertisement
Relatives of the soldiers killed in Iraq said they believed they still had "a long hard fight" ahead of them after they won a fight for the right to sue, but said were ready to battle for compensation.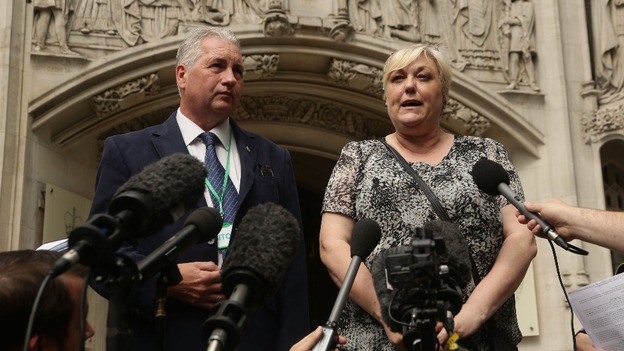 Pte Hewett's mother, Sue Smith, 51, of Tamworth, Staffordshire, said: "They can no longer treat soldiers as sub-human with no rights. It's been a long fight but it's absolutely brilliant. Now serving soldiers have got human rights."
She added: "What we have done here will make a difference to a lot of people."
L/Cpl Redpath's father, Colin Redpath, 57, of Hornchurch, Essex, said: "Hopefully this will help our armed forces' safety in future combat zones. The Ministry of Defence has got a duty to supply the right equipment. Now that has been established."
He added: "It's probably going to be a long hard fight from now on. But we have got to do it."
The Defence Secretary has said that he is "concerned about the wider implications" of the Supreme Court ruling which has allowed families of servicemen killed in Iraq to sue the Government for damages.
Our thoughts remain with those who were injured and the families of those who sadly lost their lives.

The most important priority is the protection of our troops and since this litigation started a wide range of protected vehicles including Mastiff, Ridgeback, Husky, Wolfhound, Jackal and Foxhound, have been available to commanders to match the most appropriate available vehicle to specific tasks based on the assessment of the operational risk.
I welcome the fact that the Court has upheld the principle of the doctrine of combat immunity, albeit suggesting that it should be interpreted narrowly.

However, I am very concerned at the wider implications of this judgment, which could ultimately make it more difficult for our troops to carry out operations and potentially throws open a wide range of military decisions to the uncertainty of litigation.
We will continue to make this point in future legal proceedings as it can't be right that troops on operations have to put the ECHR ahead of what is operationally vital to protect our national security.
– Philip Hammond, Defence Secretary
The lawyer representing the Challenger claimants said they are "extremely pleased" with the Supreme Court's decision to allow families to sue the Ministry of Defence.
Shubhaa Srinivasan, from law firm Leigh Day, said: "The highest court in the land has now ruled the MoD, as employer, must accept that it owes a duty of care to properly equip service personnel who go to war.
"We have constantly argued that the MoD's position is morally and legally indefensible.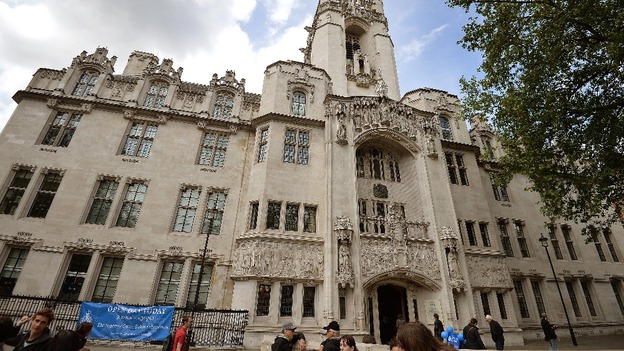 "The claimants' claims have always been about decisions taken on provision of adequate equipment and training to British troops which are far removed from the battlefield.
"It seems incredible that it was often left up to soldiers themselves to buy this equipment as they felt compelled to, so as to better protect their own lives and the lives of those they were responsible for.
"The MoD argument that if they accept a duty of care it would inhibit decisions on the battlefield or undermine morale and military discipline seems to defy logic".
The Supreme Court justices analysed the cases against the Ministry of Defence (MoD) on three central legal issues:
If British soldiers killed during military operations abroad were within the jurisdiction of the UK for the purposes of Article 1 - which protects the right to life - of the European Convention on Human Rights (ECHR).
Whether the MoD owed a duty to the deceased soldiers pursuant to Article 2 - which imposes a duty on authorities to protect the right to life by law - of the ECHR.
Whether complaints of negligence are covered by the doctrine of combat immunity and whether it would be fair to impose a duty of care on the MoD.
Advertisement
Relatives of soldiers killed in Iraq have been fighting to sue the Ministry of Defence for negligence and make claims under human rights legislation.
The Supreme Court justices have announced that they will be able to do both.
Families started legal action as a result of the deaths of a number of British soldiers following the American-led invasion of Iraq in 2003.
Their victory at the UK's highest court follows a hearing in London in February.
The decision means that claims can now proceed to trial.
Families of servicemen killed in Iraq have been told by the Supreme Court that the men were within the bounds UN Human Rights Act when they were killed in Iraq. This mean that all three claims brought against the Ministry of Defence will proceed to trial and can bring damages claims.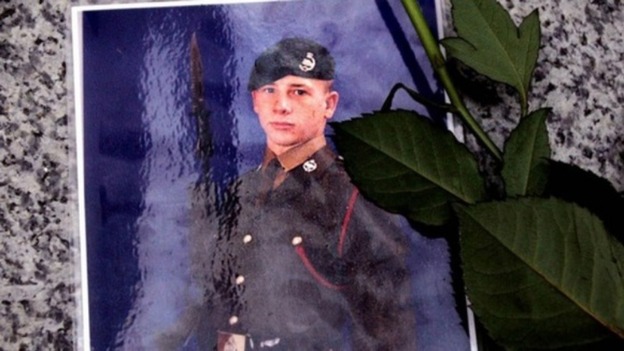 Granada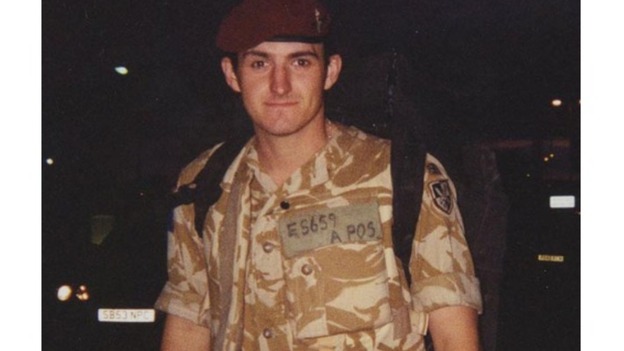 The family of a solder from Wythenshawe who died when his armoured vehicle was attacked in Iraq, will learn today if they have won the right to compensation. Private Lee Ellis was killed in February 2006. When his snatch Landrover was caught in a roadside bomb.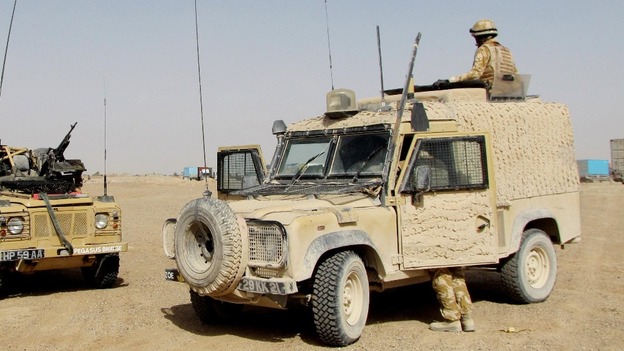 The mother of Private Phillip Hewett, 21, who was killed in Iraq in 2005 in a Snatch Rover, will find out today whether she can sue the Government for compensation.
Today the Supreme Court hands down judgement on in the case where relatives of soldiers killed in Iraq have accused the Ministry of Defence of negligence and breaches of human rights.
They say equipment such as Snatch Land Rovers and Callenger II tanks were substandard and unable to protect service personel.
Susan Smith said: "Soldiers are out there fighting for other people's freedom but are not given that duty of care.
"I think, as an employer [the MoD] owe their employees the same care as everyone else."
Read more: Fight for MoD compensation
Load more updates
Back to top