Kerry hopeful on Taliban talks
US Secretary of State John Kerry said US talks with the Taliban could ultimately lead to reconciliation.
John Kerry has told reporters that he is hopeful that talks with the Taliban can get "back on track" but that he was "unsure whether that was possible".
The US Secretary of State also indicated that a Taliban office in Qatar which was very recently opened, would "have to close" if the Taliban decided not to continue with the negotiations.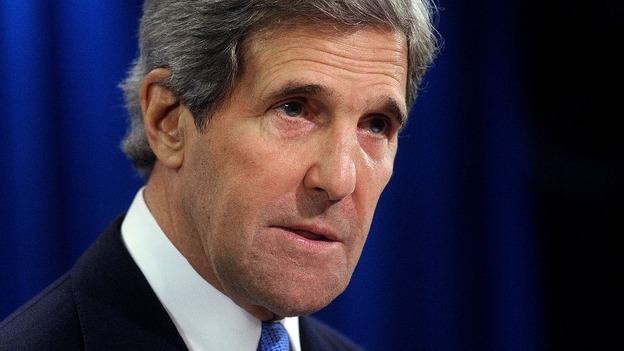 US Secretary of State John Kerry said the US talks with the Taliban could ultimately lead to reconciliation but he was aware that it may not be possible.
He added that it remains to be seen whether the Taliban is ready to do its part for the Afghanistan peace process.
Advertisement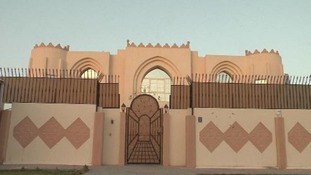 Official peace talks on Afghanistan between the United States and the Taliban were delayed today, amid a row about an office.
Read the full story
Taliban officials have said they are willing to release a captive US soldier in exchange for some of the prisoners held in Guantanamo Bay, the Associated Press reports.
US diplomats are set to meet Taliban representatives in Qatar for the first formal direct talks. The meeting will take place following months of negotiations.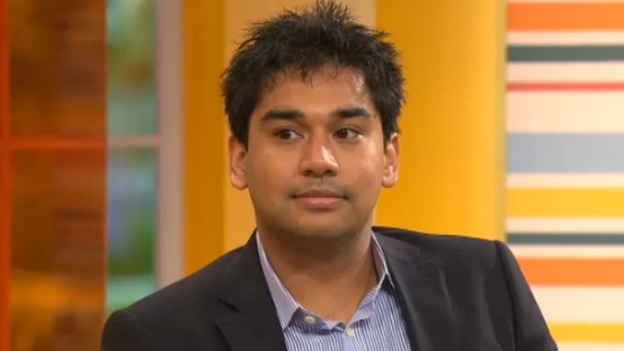 Dr Rudra Chaudhuri compiled a report on the issue last year following a interviews with four senior Taliban figures.
He told Daybreak "the old guard of the Taliban want some sort of a negotiative end to this conflict."
He added: "There is a recognition amongst all sides that military victory, be it by the American led victory or the Taliban military victory is out of the question."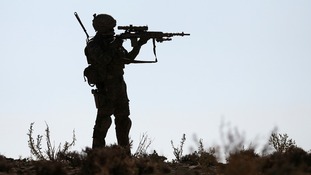 American negotiators will sit down with black turbaned men from the Taliban, at least one of whom speaks impeccable English.
Read the full story
Advertisement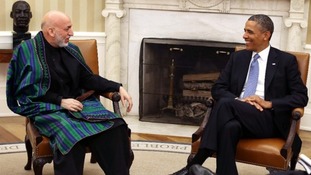 Afghan president Hamid Karzai says his government will not take part in any peace talks involving the Taliban - at least for now.
Read the full story
A delegation of US officials has arrived in Qatar for peace talks with representatives of the Afghan Taliban, Reuters reported citing a diplomatic source.
The talks are expected to take place in the capital Doha tomorrow.
Earlier today, Afghan President Hamid Karzai suspended talks with the US on a security pact, accusing Washington of providing "inconsistent statements" on peace talks with the Taliban.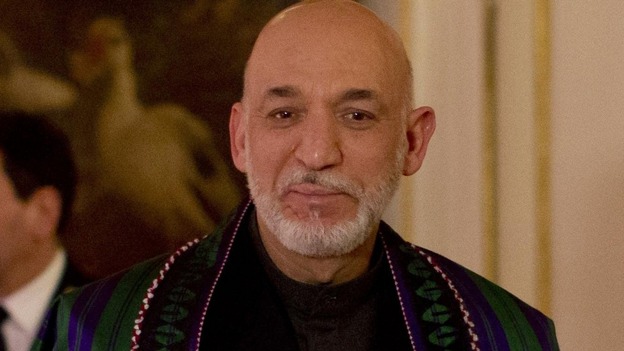 President Hamid Karzai said Afghanistan will not join the Qatar peace talks with the Taliban "until the process is Afghan-led", Reuters reported.
The Afghan government said it has suspended security talks with the US due to the "contradiction between the acts and the statements" made by Washington.
In view of the contradiction between acts and the statements made by the United States of America in regard to the Peace Process, the Afghan government suspended the negotiations, currently under way in Kabul between Afghan and US delegations on the Bilateral Security Agreement.
– Statement by the Office of the National Security Council
Load more updates
Back to top