Ex-CQC chief 'hung out to dry'
The former head of the Care Quality Commission, accused of conspiring to cover up a report into flawed inspections at a hospital in Cumbria, told The Independent she has been "hung out to dry" and not given an opportunity to respond to the claims
by Kenny Toal - ITV News Tyne Tees Correspondent
The Health Secretary has insisted that it is right and proper that the Care Quality Commission names those officials allegedly involved in any 'cover-up.'
Jeremy Hunt told me that the speed with which CQC has dealt with this and responded, proves the systems in place now are working.
The Care Quality Commission names are due within the next hour, according to Whitehall sources.
Advertisement
The Daily Mail's Political Editor, James Chapman, says the Care Quality Commission is planning to publish names later today.
BREAKING CQC will publish names of those accused of baby deaths cover up later today
The Information Commissioner Christopher Graham has insisted that the Data Protection Act does not provide a "blanket cover" for senior officials who need to be named in the public interest.
The Care Quality Commission is meeting lawyers now as it decides whether to release the names of its own officials allegedly involved in a serious cover-up over its inquiry into deaths at a Cumbrian hospital.
Mr Graham said there "isn't an expectation of confidentiality (for senior officials) if something has gone badly wrong".
The regulator of the NHS in England cannot say when it will decide whether to release the names of its staff who are accused of covering up failure.
It is meeting lawyers right now as the Care Quality Commission tries to decide whether to release the names of its own officials.
The CQC is facing claims its staff ordered the destruction of evidence in a report which was critical of the regulator's failure to prevent deaths of mothers and babies at a Morecambe Bay NHS Trust.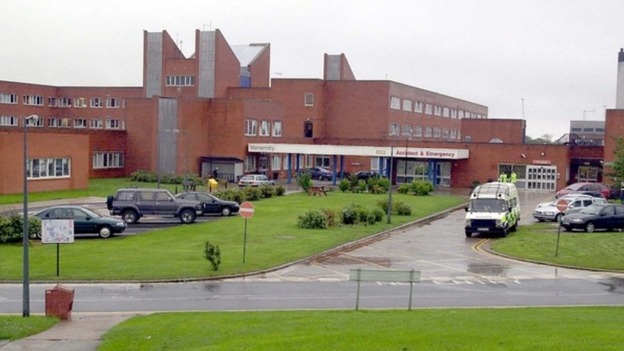 Last night, the CQC chief executive said he would look again at the legal advice which he claims had prevented him making public the names.
The Information Commissioner says the Data Protection Act cannot be used to protect the identity of individuals when it is in the public interest that they be revealed.
However, the CQC is still consulting lawyers this morning.
The Information Commissioner has told BBC Radio 4's Today that there was no "blanket ban" on publishing names in reports if disclosure was in the public interest.
Christopher Graham said:
There's no blanket ban under the Data Protection Act that would deal with a situation like this.

If there's an overriding public interest in the names being in the public domain then you shouldn't pray in aid the Data Protection Act, it just looks like a get out.
Advertisement
Lord Macdonald, a former director of public prosecutions, has said those who allegedly covered up falings at a hospital maternity unit in Cumbria should face prosecution. He told The Times:
If officials had deliberately suppressed failings from the public, that must raise the question as to what criminal offences were being committed by that conduct.

If we are talking about a health institution where competence can be a matter of life or death, it is particularly important that regulators can be trusted to investigate and expose serious failings.
Ever since I commissioned this independent review it has been our intention to place the report into the public domain.

We received legal advice that we could not name individuals and to do so would be to break the law. We are now seeking a review of the original legal advice.
– David Behan. chief executive of the Care Quality Commission
Information commissioner Christopher Graham told BBC2's Newsnight:
This feels like a public authority hiding behind the Data Protection Act, it's very common, but you have to go by what the law says and the law is very clear.

You have to process data fairly, you have to take into account people's expectation of confidentiality, patient data, obvious, but officials, there you have to apply a public interest test.

I'm not convinced that the Care Quality Commission have been correctly advised. I think they are going to have to look at this again.
Police have been asked to launch an investigation into allegations of a cover-up at health regulator CQC.
Tim Farron MP has written to the Metropolitan Police asking them to examine whether an offence has been committed after it emerged that senior management withheld a report criticising their inspection of a hospital where a number of babies died in a maternity ward.
The Prime Minister himself described the evidence as "deeply disturbing and appalling" and the health secretary called for those responsible to be held to account.
Medical Editor Lawrence McGinty reports.
Load more updates
Back to top