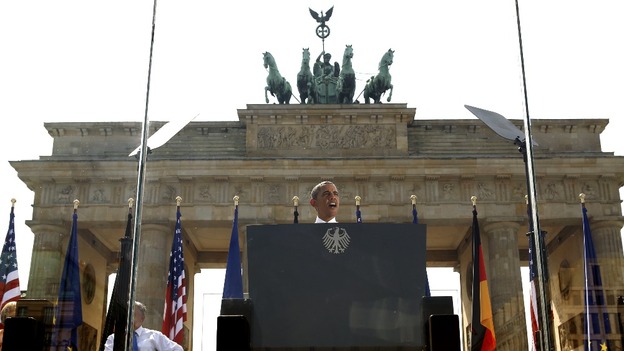 President Obama called for a one-third reduction of US and Russia deployed nuclear weapons today, saying it was possible to secure American security and a strong deterrent while also limiting nuclear weapons. Speaking from the historic Brandenburg gates in Berlin, he said:
"Peace with justice means pursuing the security of a world without nuclear weapons, no matter how distant that dream may be.
"We can ensure the security of America and our allies and maintain a strong and credible strategic deterrent while reducing our deployed strategic nuclear weapons by up to one-third."