School crash driver 'terrified'
The driver of the car that overturned outside a primary school in the Vale of Glamorgan, injuring five children and four adults, has spoken of his "terrifying experience". Police say it is "not believed to be a deliberate act."
A local has described how after the Rhoose area was "really silent and quiet" after the crash.
"We're normally it's very busy along here," she said. "All the mums were standing still. I asked what happened and they said the lollipop lady and some children had been knocked over."
Wales
One of the parents outside Rhws Primary School this morning told ITV News: "You just feel lucky it wasn't you."
Martin Rauch said the Rhoose collision occurred on the same route his family walks to the school.
"We go down that side of the road," he said.
"We cross at that crossing, with that lollipop lady. It could easily have been us."
He added that the community was in 'a state of shock'.
Five adults and four children have been taken to hospital with injuries.
Advertisement
Wales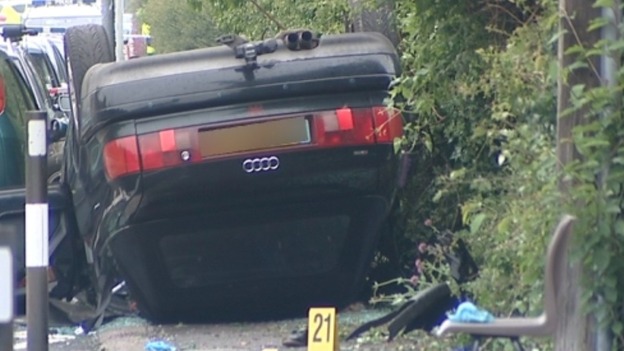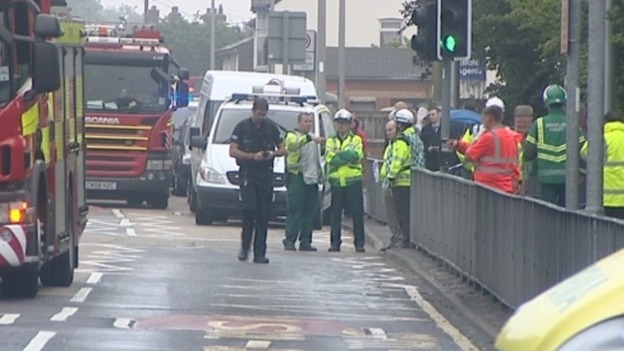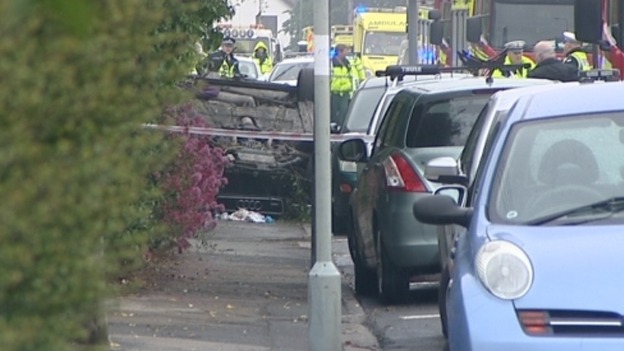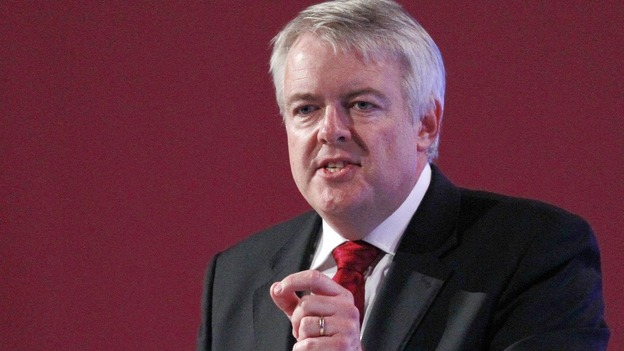 First Minister of Wales Carwyn Jones said: "I am very concerned to hear about this morning's incident in Rhoose and I am being kept fully informed of developments.
"Clearly, our thoughts are with those involved."
Police said a traffic incident in which five children and four adults were injured outside a primary school in Rhoose, South Wales, was not believed to be deliberate.
"At this stage the collision is not believed to be a deliberate act," South Wales Police said in a statement.
Police said the 61-year-old male driver of the Audi car involved in the incident was assisting police with their enquiries.
The driver was one of the nine people injured in the incident.
Advertisement
Wales
Police say nine people have been taken to hospital following this morning's collision in Rhoose - four with 'significant injuries'.
Four of the nine casualties are described as having significant injuries.

An Audi car overturned outside Rhws Primary School injuring four adults and five children, who have been taken to the University Hospital of Wales, Cardiff, and the Princess of Wales Hospital, Bridgend.

The age and sexes of those involved have not been confirmed.

The 61-year-old male driver of the vehicle, who is one of the nine casualties, is assisting police with enquiries.

At this stage the collision is not believed to be a deliberate act.

Emergency services are at the scene and the road remains closed.
– South Wales Police

Officers are asking anyone who witnessed the collision, or who gave assistance, to contact the South Wales Police Serious Collision Investigation Unit using the 101 number.

Police added the school, which is open, is currently contacting pupils' parents.

The Vale of Glamorgan Council is offering support to both school and pupils.
Wales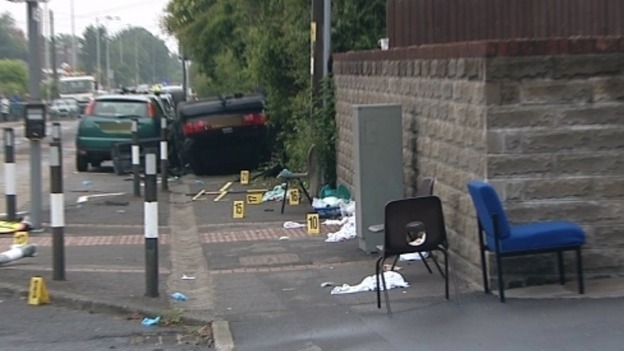 Wales
The emergency unit at University Hospital of Wales is treating adults and children involved in the incident in Rhoose.

The unit has specialist procedures in place for dealing with serious incidents and those have been activated to care for those involved.

The priority now is treating those involved and supporting their families.
– Ian Morris, Divisional Manager for Surgery at UHW Cardiff
A Wales Air Ambulance spokesperson says it treated three patients at the scene of the Rhoose collision but no one was flown to hospital.
A statement said:
We can confirm that Wales Air Ambulance (WAA) landed on scene at an RTC near a primary school in Rhoose.

WAA crew from the Swansea base were tasked at 9:00am and on scene at 9:20am. The crew flew through adverse weather conditions to make it to the scene.

The aircrew treated three patients on scene but did not convey any patients to hospital. Adverse weather continued to close in and the patients were assessed as suitable to travel by road.

WAA left the scene at 10:48.
Load more updates
Back to top